Travel Southwest by Train
Tour DH05STW
'Star Wars' The Skellig Islands & Ring of Kerry
A tour to a UNESCO World Heritage Site
3 Days
$564pps
From price is based on 1 adult sharing.
Minimum booking of 2 people
Depart:
07:00 Dublin Heuston Station
Return:
21:00 Dublin Heuston Station
Departs:

May - Sep
Mon
Tue
Wed
Thu
Fri
Sat
Sun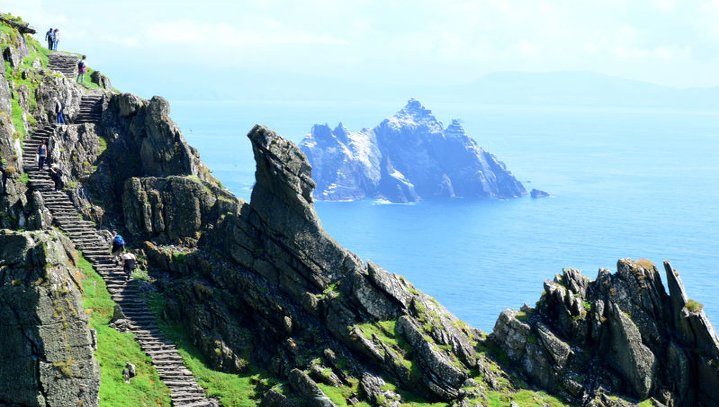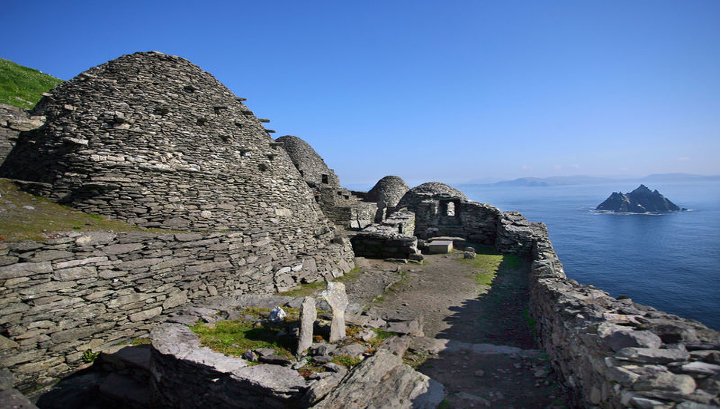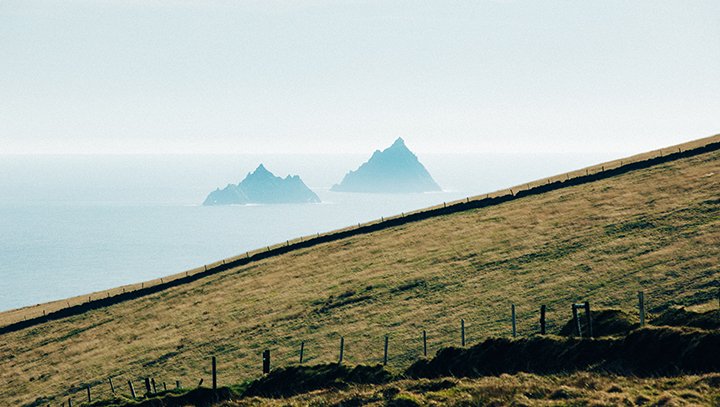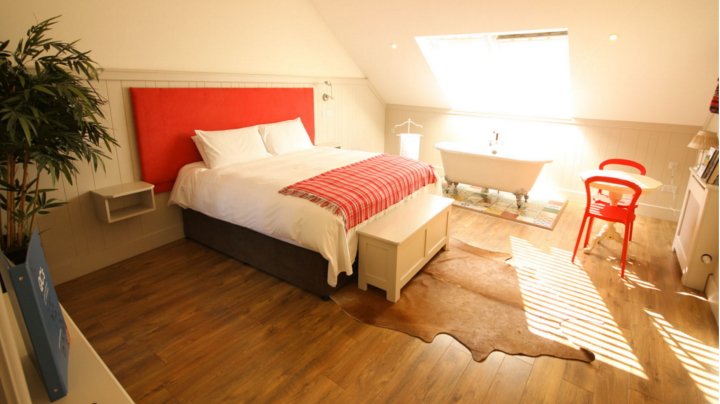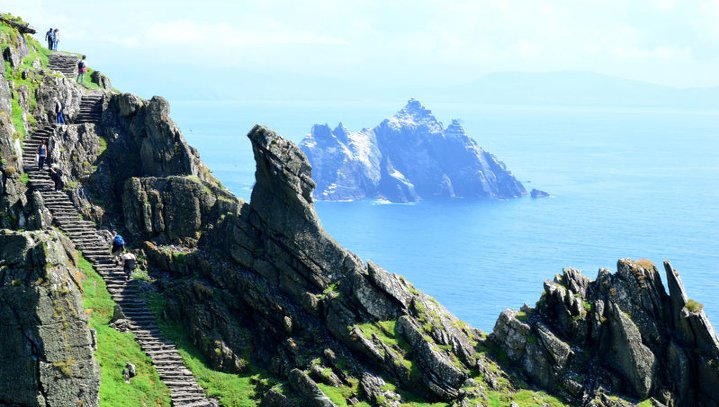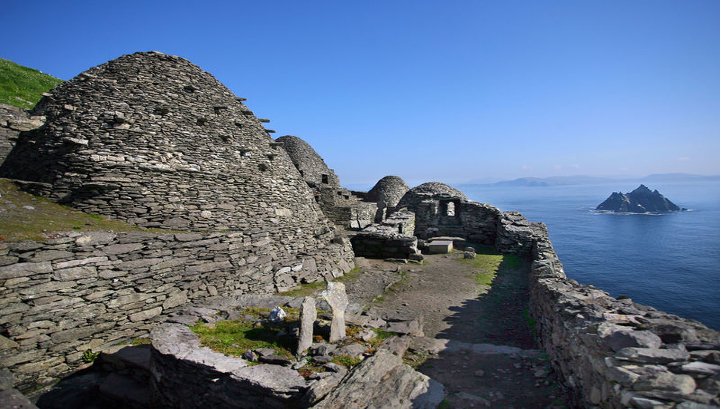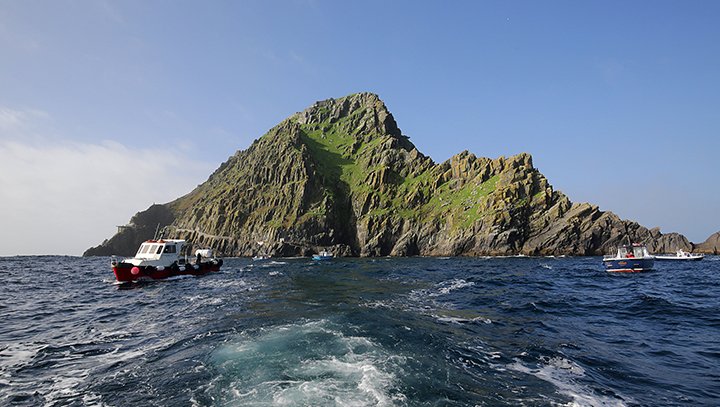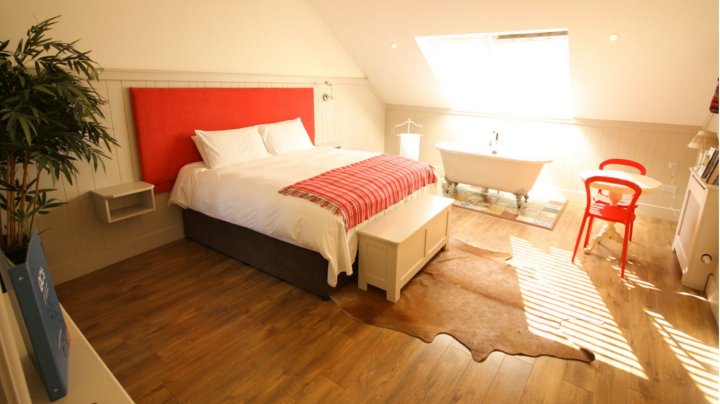 What's included?
Return Rail Travel
Reserved Seats on the train
Railtours Ireland Host on Tour
Escorted Coach
Boat Trip to Skellig Michael
2 Nights Cahersiveen
Dinner Night One
Breakfast
Packed / Picnic Lunch Day 2
Book Direct with us and get FREE UPGRADES*
FREE Breakfast on Train– Mon-Fri
FREE Dublin Bus Hop on Hop off City Sightseeing Tour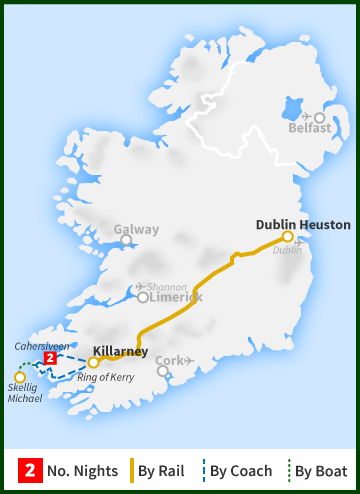 Overview & Map
Travel Southwest by Train
A NEW three day tour bringing you around the Ring of Kerry and overnighting in QC's Boutique Townhouse in Cahersiveen for two nights. Experiencing the UNESCO World Heritage Site - Skellig Michael, situated in the Wild Atlantic ocean, 7 miles off the coast of County Kerry and recent 'Star Wars - The Force Awakens' film location.
Please see special conditions related to this tour.
Full Itinerary
Day 1 :
Ring of Kerry - Part 1
hide
Check in Dublin Heuston Station for 07:00hrs departure of your Intercity train from Dublin to Killarney. On arrival in Killarney we join our luxury coach for the first part of our Ring Of Kerry scenic tour. Lunchtime (circa 13:00hrs/1.00pm) sees us arrive at the small market town of Cahersiveen at the entrance of Kells Bay on the Wild Atlantic Way. Check-in to the 5* rated QCs Boutique Townhouse on the main street of Cahersiveen. Afternoon free. Dinner at QC's award winning restaurant is included on evening one. Overnight in QCs Boutique Townhouse, winner of the Trip Advisor Travellers Choice Awards 2016.
Day 2 :
Skellig Michael - 'Star Wars' film location
view
Start the day with QC's substantial continental breakfast in your room. 09:00hrs transfer to Portmagee / Skellig Experience and jetty for 45 minute and 7 miles boat trip to Skellig Michael, a UNESCO World Heritage Site and recent movie location for 'Star Wars – The Force Awakens'. This starkly beautiful rock / island was the extremely isolated home of early Irish Christian monks in the early 6th Century and is traversed by a stone staircase that clings precariously to the rock. The monastery is made up of six dry stone beehive huts and two boat shaped Oratory's. Nowadays the only inhabitants are the myriad species of wild seabirds. We have around three hours to explore this extraordinarily beautiful location - enjoy your packed/picnic lunch. Arrival back to Portmagee mid-afternoon and transfer to QCs Boutique Townhouse for the evening in which you are free to discover the many local pubs of Cahersiveen some of which have traditional Irish music. Your hosts in QC's will be happy to advise you on evening dining options and entertainment.
Please review Heritage Ireland's Saftey Access Guide
Special Conditions
Extremely important information about this tour
On Day 2 the boat journey to the Skellig Islands is weather dependent and can only be confirmed as possible on that morning. In the event of adverse weather conditions and depending on local sea conditions there will be two alternative options offered.
Firstly if it's unsafe to put to sea at all we will provide an in depth local tour including the Skellig Visitor Experience Centre and the Skellig Ring Atlantic drive. There will be a refund of €€30.00 per person in this event.
Secondly it may be safe to put to sea but unsafe to land on Skellig Michael, in this case the boat will tour around both islands, allowing close up views of the birds and sealife including seals, puffins and nesting birds. There will be no refund in this case.
• It is important to note that these are booking conditions and by reserving this tour you agree to this.
• This is a very special tour and is not for the faint hearted. A degree of personal fitness and mobility is required. Regrettably we cannot accommodate wheelchairs etc.
• There are NO facilities whatsoever including bathrooms on Skellig Michael.
Day 3 :
Ring of Kerry - Part 2
view
Start the day with QC's substantial continental breakfast in your room. Your morning is free and your hosts will advise you on local walks and other activities. 13:00hrs/1.00pm pick up for remainder of Ring of Kerry tour including lunch stop (not included) shortly after. After completing the Ring of Kerry tour you will arrive back to Killarney in time for your return train to Dublin. Arriving at Dublin Heuston Station 21:00hrs (9.00pm). Overnight options in Killarney are available. Your return train ticket is valid for one month.