"Would definitely recommend this tour."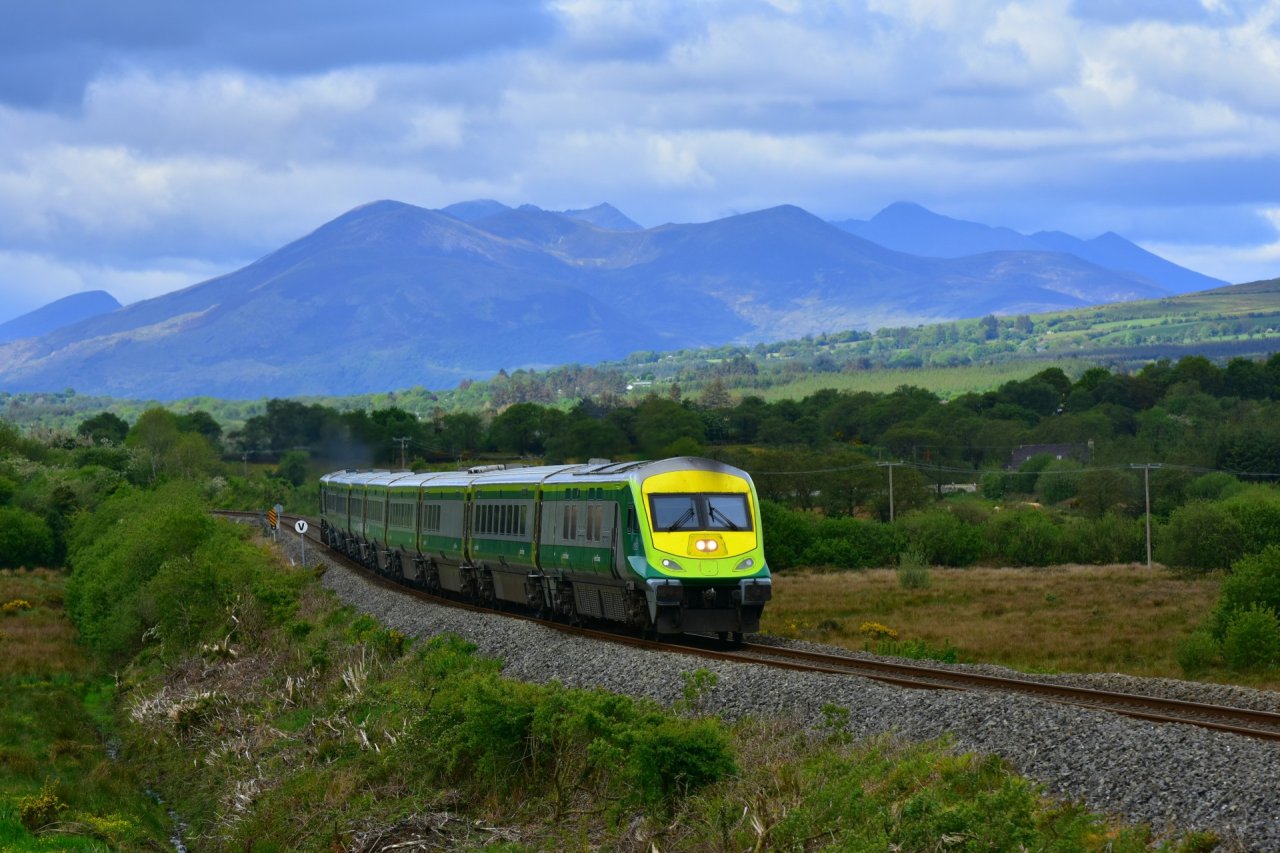 Had a fantastic time with rail tours Ireland. Andy was our tour guide. He was terrific. He really cares about the interests of all of the people in the group. He gave great tours and entertained us as well on the bus. Andy made extra stops and surprised us with an excellent sheepdog demonstration. In Killarney Andy suggested a really excellent show for us. He actually went with is to the show in the evening just to make sure we got in ok and had great seats. We never felt rushed on the tour. We saw so many beautiful sights and had many opportunities for great pictures. Would definitely recommend this tour.
"I would highly recommend combining the two tours"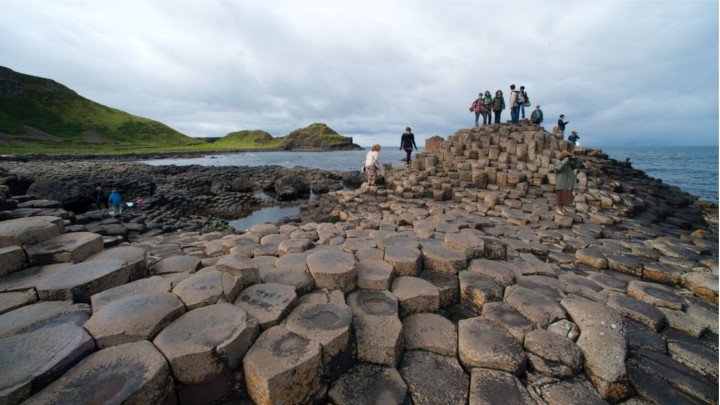 My 5 friends and I just experienced the Welcome to Dublin City Pack and the All Ireland Tour (6 day). I would highly recommend combining the two tours. With the Welcome to Dublin Pack Railtours sends a driver to pick you up at the airport, 2 nights in a Dublin hotel and 2 days of Hop on Hop off Bus tickets. Our hotel was just a short walk to the bus and we had a great time seeing the sights of Dublin. The driver sent to the airport for us, Paul, had a 7 seat taxi and we called him several times for rides to the Dublin train stations and back to the airport. On the third day after arriving in Dublin, we began the 6 day All Ireland Tour starting at Heuston Station where we met the Railtours representatives to get our tickets, 6 day itinerary, and our tour guide. This tour is really the 3 day tour to Cork, Blarney and Killarney plus 3 one day tours to Galway and Aran Islands, Connemara and Belfast /Giants Causeway. It all works, the tours are extremely organized. All we had to do was ask a Railtours tour guide or representative when we had a question with the itinerary. We stayed in hotels, 2 nights each, in Killarney, Gallway and then back to Dublin. All the hotels were very nice and had some really good restaurants and bars at each. The daily bus and train tours visited so much of this beautiful country, I really feel like I saw Ireland! It's hard to say what was my favorite part of this tour, but flying from Gallway to an Aran Island and also seeing Northern Ireland and the Giants Causeway are definitely up there. I would really recommend the Welcome to Dublin City Pack and The All Ireland tours, we had a fantastic time!
"Everything was wonderful"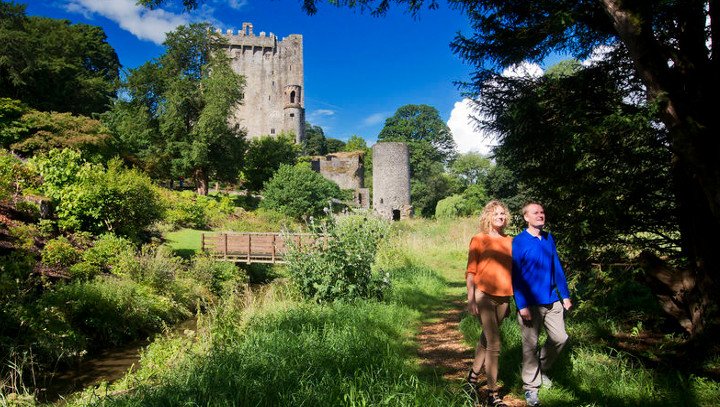 My husband and I went on a three day tour to Blarney Castle, Cork, Killarney, Ring of Kerry, and Clifs of Moher with Brenden. Everything was wonderful, and we cannot recommend this tour enough. We stayed at a great hotel and got to see the wonderful sights of Ireland. Brenden was the best guide and must have kissed the Blarney Stone a few times because he definitely has the gift of eloquence! Very well organized!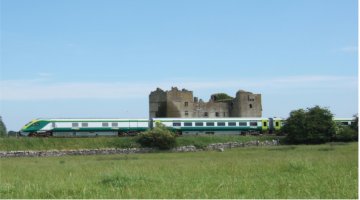 We did the Grand Atlantic Tour and it was amazing -- worth every penny! This was our first trip to Ireland and the perfect way to the the "best of" Ireland! I would highly recommend this tour to anyone going to Ireland. Makes it so easy to get around, well organized and you are allotted free time so there is plenty of time to do all the guided parts and your own thing! We had ANDY as our tour guide for the majority of the trip and then MICHAEL as our guide/bus driver for the days in Galway. And I cannot give enough praise for these two!! Absolutely they made the tour what it was -- incredible!! Andy's songs were a delight! And Michael's knowledge was brilliant. Both men were so kind and helpful. It was a pleasure meeting them.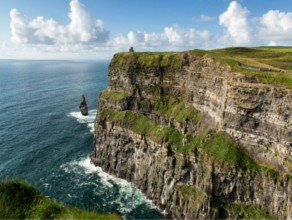 We had very limited time in Dublin and wanted to make most of it, couldn't have chosen a better way to visit the Cliffs of Moher and back in one day. We followed recommendations of our guide and we're not disappointed, they know what they're doing. Well done.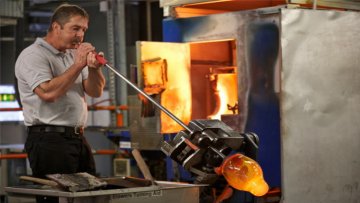 We took this trip with Liam, who was a wonderful, thoughtful, knowledgeable guide as well as a very wonderful person. The tours of Waterford and Kilkenny were very informative and the restaurant choice was ideal as well. We were so glad that we added this tour to our trip to Ireland and that it was Liam who shared it all with us! Thanks, Liam!
"We had a wonderful time"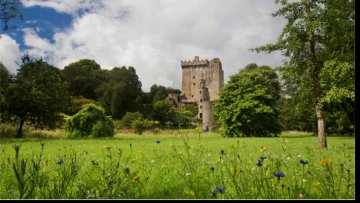 We are just home after a five day tour with Railtours. We had a wonderful time, and our guide Andy went out of his way to make our trip memorable. What a wonderful tour guide...a real gentleman. Thank you again, everything was very well organized and I would recommend your company to anyone.
"Everything was planned out perfectly"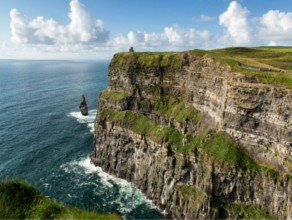 Hello Railtours,
I just wanted to drop a note saying how pleased we were with our 6 Day All-Ireland Railtour last week. We were with Andy for the first 3 days, followed by Brendan, then Paddy. Ray was our guide in Northern Ireland. All of them were very nice and kept the tours organized and moving. Everything was planned out perfectly. We were really impressed by our accommodations. Everyone with Railtours was very friendly and answered any questions we had. We loved all the information that your guides gave us for the places we were visiting. They were very entertaining with their jokes, stories and songs (Andy). We would not hesitate to use Railtours Ireland again and will be recommending it to our friends.
Thank you,
John Gilmore & Family
6 Day All-Ireland Tour
June 5-10
""Splendid: Cliffs of Moher and more""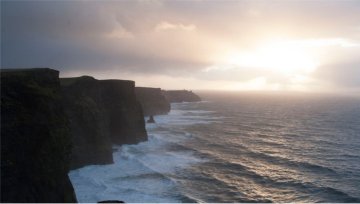 Yesterday my wife and I jumped on a tour by these fine folks. It's obvious they do this a lot.
The train travel was well done in a comfortable car with snack service.
We transferred to a really nice medium size coach
Our guide was Brian an he was hilarious. His knowledge and passion for Ireland was impressive. He took the time to get to know each of us.
Brian made an interesting trip a blast. We would do it again but would ask for Brian!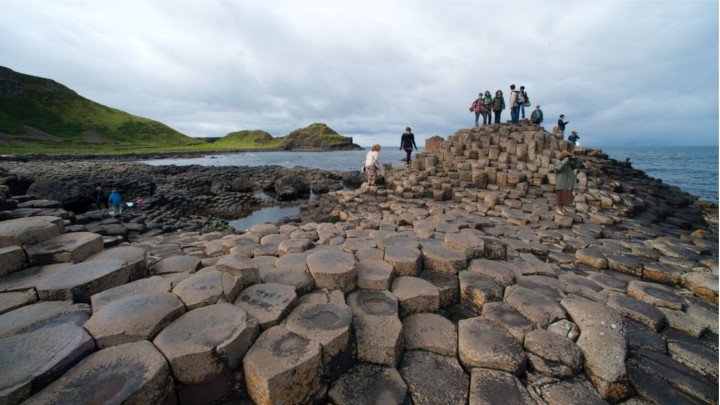 This is the first time I've booked with any tour company as I normally like to plan my own trips, but I have to say, Railtours Ireland just may have changed my travel experiences forever. They were wonderful! The planning and coordination involved in getting us from Dublin to Northern Ireland and back, all on schedule was truly amazing. I believe that they have their services absolutely fine tuned and would highly recommend them to anyone visiting Ireland. I wasn't unhappy with any aspect of the trip, from the first class train ride, to the comfortable coaches, the knowledge of the area by the guides, and the selection of the hotel stays. All wonderful. Great job Railtours.
Visited March 2017