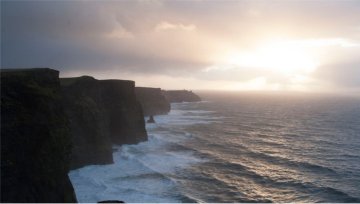 John Todd was our tour guide and we had a phenomenal day! Everything was organized and well laid out and he was a fountain of knowledge! This was my first trip to Ireland and this was our first tour, so I wasn't sure what to expect, but this far exceeded anything I could have imagined. Those areas are beautiful and we were able to just relax and enjoy our day. Railtours does a fantastic job and we would definitely use them again!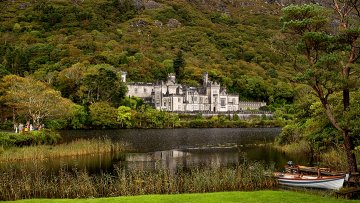 My wife and I are spending 10 days in Ireland. We spent 3 days in Dublin before doing the 4-day "Railtours Ireland" tour. The rail tour was definitely the highlight. There were families with children, elderly couples, and honeymooners on the tour— all of whom enjoyed it.

We were lucky enough to be with Jonathan B for the full 4 days and we enjoyed every minute. He gave so much history in an easy-to-understand fashion. He debunked popular myths about Ireland. He told us stories about traditional legends and folklore. He was very funny, very personable, and very friendly. He kept everyone engaged, even when the group was large on the Cliffs of Moher day. He was beyond helpful as well, pointing out exactly where everyone needed to go, giving suggestions for authentic foods/souvenirs, and even surprising the group with some extra stops and activities.

The areas we visited were all amazing. My wife and I would look at each other after every day and say, "I am so glad we did this tour." Any of the day trips will be worth your while, but we found the 4-day tour the best option. Breakfasts are available at the B&Bs and hotels and the accommodation is included.

We would recommend this tour (and Jonathan) to anyone wishing to fall in love with Ireland.
"Incredibly knowledgeable "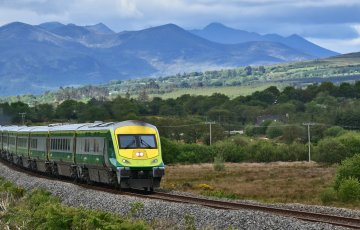 We had a wonderful time on this tour! We were never worried about getting lost. Our guide, Jonathan, was incredibly knowledgeable and took great pride in his country and its history. We had plenty of time at the castle as well as the Cliffs. I enjoyed the bonus quick tour of Limerick as well as the bonus stop at the Burren! Of course, there is only a set amount of time so we really didn't get to see much of Galway. We will have to save it for another trip! Thank you for a wonderful time.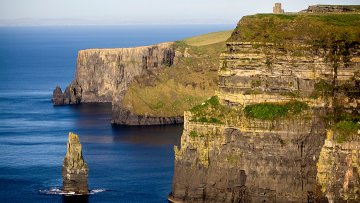 It was long and wonderful day! We were well cared for from the time we boarded at Heuston Station in Dublin all the way across beautiful Ireland to the west coast, throughout our explorations, and back. What raised this experience to excellence was the narration of our guide, Johnathan. We have noted from previous visits the impressive historical knowledge of every Irish man, woman, or child we have met. Johnathan takes it to a whole new level. Our Irish history lesson was woven together in true storyteller fashion creating a rich fabric of Ireland's story and told in the context of world history - ancient, past, and present. We learned of legends, religion, sacred beliefs and traditions still upheld, battles, tragedies, and had many myths dispelled. This morning, I saw a single magpie and uttered the greeting, "Good morning, Sir," to stave off bad luck. Thank you, Johnathan! In addition, our drivers were excellent!
"Our 2-Day Rail Tour WAS 1st Class!"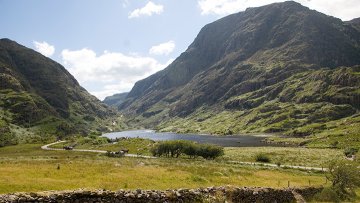 We booked a 2-day rail tour to Cork and the Ring of Kerry when we could not fit a longer trip to the south of Ireland into our schedule. We did not need to worry as they run these rail tours daily out of Dublin. It was spectacular! First Class service; first class tour guide; first-class hotel at the Killarney Hotel overnight. And they made sure we got safely back to Dublin at the end of our tour. When they advertise as "first class" they meant it and they delivered as promised.
If we ever get to return to Ireland, we will be sure to book their tours as they run tours all over Ireland from Dublin. We are not alone in our evaluation of their service as others whom we met voiced the same admiration and approval for their tours.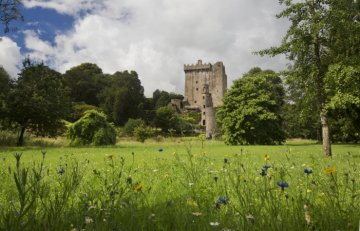 My husband and I traveled from Montana to Ireland and wanted to get as much in as possible in the time that we had. We didn't feel like we missed out on anything, and the stops that we made allowed ample time for exploring.
Our guide, Norman, was a lovely gentleman who has a great sense of humor and kept our group on track.
"Great company and tour guides"

We booked 3 day tour Blarney Cobh ring of Kerry and bunratty castle everything went smooth and our tour guide PETER MAC. Was great whole family had a great time. Thanks Peter and Rail tours The Jacksons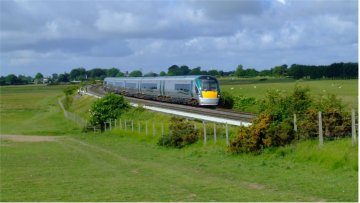 My partner Stephen and I recently did a 3 day rail tour traveling to Cork, Blarney Castle, Killarney, Ring of Kerry, Cliffs of Moher and more. Our guide was Jonathan Beaumont. I can't thank you enough for assigning him to our tour. Jonathan was absolutely amazing, he went above and beyond to make our tour the wonderful time it was. Jonathan shared with us the real Ireland, his knowledge and passion made us fall in love with a Ireland too. We were really sad to leave the tour, Jonathan and Ireland and can't wait to come back soon
"Unforgettable Ireland vacation!"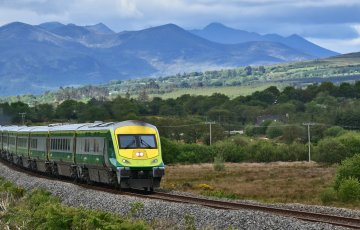 We traveled to Ireland last week with some friends. Our travel agent suggested a three day tour with Railtours Ireland as a great way to see Ireland and learn of the country's history. Considering our entire stay in Ireland was only seven days in length, we had concerns that we might regret spending almost half of our stay on a group tour.

As it turned out, the tour was the highlight of our trip! The reason for this was Brian Duggan, our tour guide. Brian was awesome in every possible way. He was very, very knowledgeable. He shared interesting and relevant details of the country's history spanning several hundred years, which we found not only moved the day along but also provided great insight into the formation of Ireland's present day culture. In addition to his vast knowledge of Ireland, Brian also has an extremely entertaining sense of humor. He kept the day very light with jokes and funny stories. Additionally, he went out of his way to answer questions and accommodate passenger requests.

On the last day, we informed Brian that our group would not be returning to Dublin with the rest of the tour, but would be jumping off in Galway instead as we were planning to stay at Glenlo Abbey. Brian was familiar with Glenlo Abbey and told us to be sure to plan dinner at the railcar restaurant on the property. We took Brian's advice, and when we showed up for our dinner reservation the next night we were informed by the host that Brian had called ahead and purchased a bottle of champagne for our dinner. A true first class gesture!

Thanks to Brian and Railtours Ireland for an unforgettable Ireland vacation!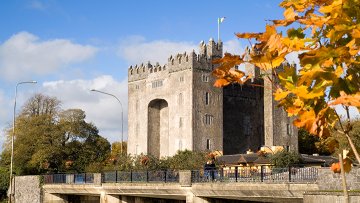 Cliffs of Moher, limerick, Galway, Doolin, the burren
Jonathan was an amazing tour guide with a wealth of information and a fantastic sense of humor! He kept us engaged the entire time and made it a ton of fun!