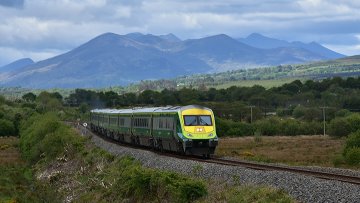 Our guide Andy Geraghty was great. He was knowledgeable, fun and very responsive to our needs. He made sure we had a great time and we're on time and helped out with accommodations and admissions to the sights.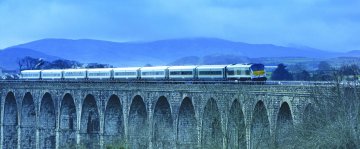 So easy! Great guides, very comfortable with wonderful sight seeing:)!! I would highly recommend taking this tour from Dublin to Northern Ireland.
"I can't say enough about the friendly Railtours Hosts who looked after us."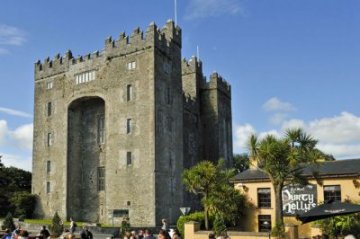 "As a first time visitor to Ireland, I appreciated having someone to take me to the correct train and reserved seating, and then to give me an overview of the town of Galway. We had 4 hours in Galway. Galway was charming once you got past the tourist shops. Good places to eat. I enjoyed seeing the bits of the old walls and Lynch's castle. I did enjoy the shopping, but you need to plan ahead and decide what is worth getting in Galway (I recommend Claddagh rings and Aran knits.) We then took a motorcoach to Bunratty. It was awesome to see the castle from the highway. The excursion price included the Medieval Banquet at Bunratty Castle. It was a good show with excellent musicians.

The next day, a couple of hours in the Bunratty Folk park was included before getting on the motorcoach to the Cliffs of Moher. The drive back to Galway passed more ruined castles and a lovely view of Galway Bay. We had plenty of time for dinner in Galway before boarding the train back to Dublin. I can't say enough about the friendly Railtours Hosts who looked after us. It made the trip more comfortable and fun."
"A great time on our Northern Ireland day tour"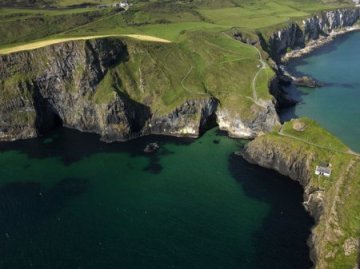 "My sister and I had a great time on our Northern Ireland day tour. We were celebrating her birthday and our tour guide Paul with McCombs Coach Company, a partner of Railtours Ireland, was a terrific driver and a great tour guide. He made the time between stops tolerable with his interesting facts and great sense of humor. He also had a special surprise to commemorate my sisters big day. David with Railtours made sure we got from Dublin to Belfast with zero problems. Highly recommend the rope bridge and Giants Causeway! Great views! Thanks to Paul and David for making our trip memorable."
"A great introduction to Ireland by friendly guides"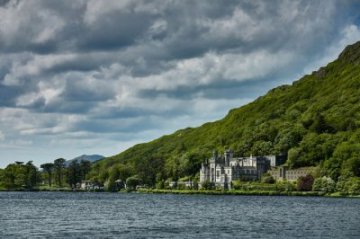 "We chose the 6 day tour that included Blarney Castle, Cobh, Killarney, Ring of Kerry, Bunratty castle, Cliffs of Moher, Aran islands, Connemara and Giants causeway. The guides (Brian and Andy) were wonderfully informative and friendly. The hotels excellent (we booked directly with rail tours and got free upgrades to 4 star hotels). The weather was sunny most of the time and the countryside delightful. We were glad we chose this way to see Ireland. Highly recommended!"
"The Best Way To See Ireland"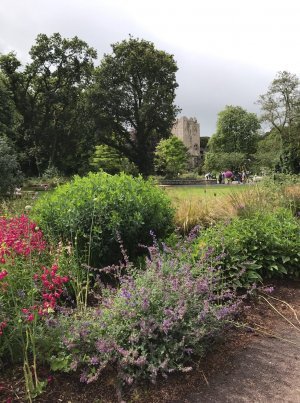 "We just returned from the 3 day tour through Cork, the Ring of Kerry and the Cliffs of Moher. Our tour guide, Norman, was the best tour guide I have ever had. He even lent us Euro when all we had was US dollars so we could see Brandon's sheep herding demonstration, which was a highlight of our tour. Norman was very knowledgeable and was able to answer any and all questions. We had beautiful weather with grand views of the Irish countryside. The restaurant stops were first class with excellent food at every stop.I highly recommend this tour company and cannot wait to use them again. Our next trip will include tours of the Aran Islands and the Giants Causeway."
"We had a fantastic tour "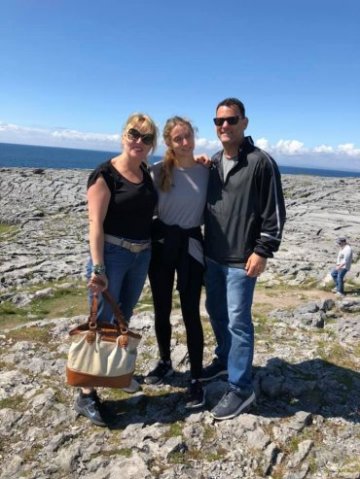 "We had a fantastic tour with David. The Cliffs of Moher, Bunratty Castle, the Burren and Galway Bay is a great way to see a lot of Ireland in a short amount of time. David was a fabulous tour guide and made the day truly enjoyable."
"Big amazing shout out to your tour guide"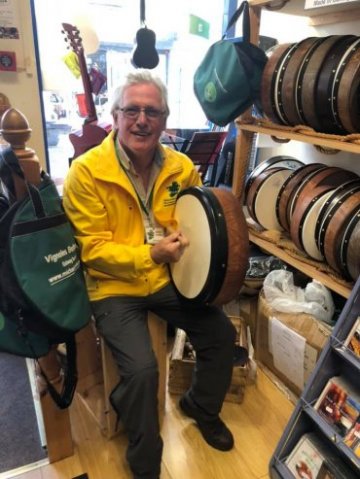 "Big amazing shout out to your tour guide for going above and beyond to help us novices pick out a bodhran! What an phenomenal guy. All we did was mention we wanted one and he was only too happy to help. He not only told us the music stores to go to... he brought us there personally, and gave us a demo on how to play. Anthony from the Galway tour with Railtours Ireland.... THANK YOU. ⭐️⭐️⭐️⭐️⭐️. 5-star service!"
"What a fantastic experience."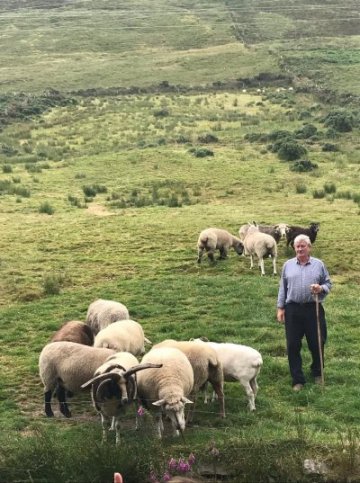 "Just back from a great trip to Dublin and across the south and west with Bob on the 3 day Tour. What a fantastic experience. Bob certainly knows how to keep things lively and his guests informed. My travel buddy and I had a wonderful experience, and will gladly recommend your fine service to our friends and family! - Thank you Bob for a great time!!"
"Made me wish I was Irish!"
"Toured with Jonathan, he was awesome, so knowledgable and a lot of fun. Showed us a beautiful country that he is very passionate about, can't help but love it too! Made me wish I was Irish!"