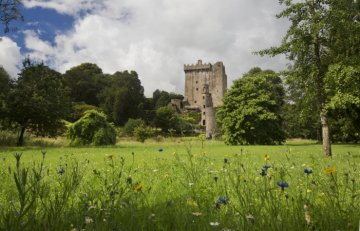 My husband and I traveled from Montana to Ireland and wanted to get as much in as possible in the time that we had. We didn't feel like we missed out on anything, and the stops that we made allowed ample time for exploring.
Our guide, Norman, was a lovely gentleman who has a great sense of humor and kept our group on track.
"Great company and tour guides"

We booked 3 day tour Blarney Cobh ring of Kerry and bunratty castle everything went smooth and our tour guide PETER MAC. Was great whole family had a great time. Thanks Peter and Rail tours The Jacksons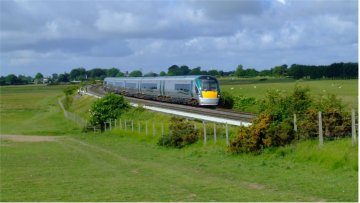 My partner Stephen and I recently did a 3 day rail tour traveling to Cork, Blarney Castle, Killarney, Ring of Kerry, Cliffs of Moher and more. Our guide was Jonathan Beaumont. I can't thank you enough for assigning him to our tour. Jonathan was absolutely amazing, he went above and beyond to make our tour the wonderful time it was. Jonathan shared with us the real Ireland, his knowledge and passion made us fall in love with a Ireland too. We were really sad to leave the tour, Jonathan and Ireland and can't wait to come back soon
"Unforgettable Ireland vacation!"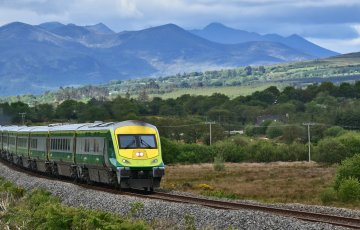 We traveled to Ireland last week with some friends. Our travel agent suggested a three day tour with Railtours Ireland as a great way to see Ireland and learn of the country's history. Considering our entire stay in Ireland was only seven days in length, we had concerns that we might regret spending almost half of our stay on a group tour.

As it turned out, the tour was the highlight of our trip! The reason for this was Brian Duggan, our tour guide. Brian was awesome in every possible way. He was very, very knowledgeable. He shared interesting and relevant details of the country's history spanning several hundred years, which we found not only moved the day along but also provided great insight into the formation of Ireland's present day culture. In addition to his vast knowledge of Ireland, Brian also has an extremely entertaining sense of humor. He kept the day very light with jokes and funny stories. Additionally, he went out of his way to answer questions and accommodate passenger requests.

On the last day, we informed Brian that our group would not be returning to Dublin with the rest of the tour, but would be jumping off in Galway instead as we were planning to stay at Glenlo Abbey. Brian was familiar with Glenlo Abbey and told us to be sure to plan dinner at the railcar restaurant on the property. We took Brian's advice, and when we showed up for our dinner reservation the next night we were informed by the host that Brian had called ahead and purchased a bottle of champagne for our dinner. A true first class gesture!

Thanks to Brian and Railtours Ireland for an unforgettable Ireland vacation!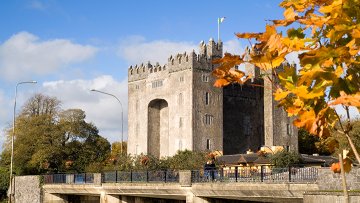 Cliffs of Moher, limerick, Galway, Doolin, the burren
Jonathan was an amazing tour guide with a wealth of information and a fantastic sense of humor! He kept us engaged the entire time and made it a ton of fun!
"Great way to see the countryside."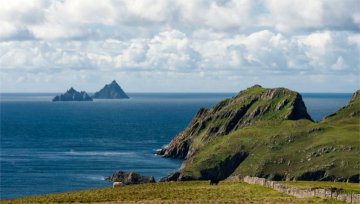 We recently took this tour and thoroughly enjoyed all aspects of our day.
The staff at Heuston Station were well-organised, managing several different groups efficiently. Our train chaperone, Sally, did a wonderful job of looking after us and off on the trains. Morris, our driver from Deros Tours, who met us in Killarney, was fantastic as coach driver and was also a very informative and entertaining tour guide.
"Giant's Causeway was a terrific experience"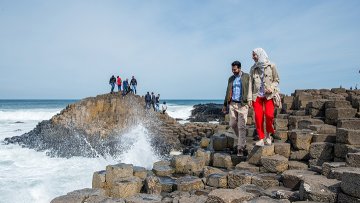 Giant's Causeway, Carrick-a-Rede Rope Bridge, and more with RailTours Ireland!
Sean was a wonderful guide on the railways. He took care of our small group, answered our questions, and treated us with the utmost kindness. No service was too large or small! Our driver was quite a comedian and also took good care of the group. Unlike in a different bus trip with a different provider, no one was left behind:) Northern Ireland was beautiful! Giant's Causeway was a terrific experience. The rope bridge was a thrill for DH. The quick driving tour of Belfast was informative. Dunlace Castle was a nice stop for photos, too!
"Highly recommended way to explore "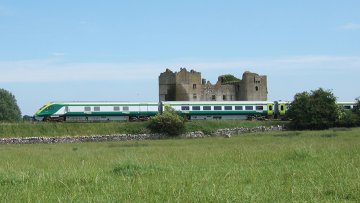 We had a wonderful experience on the "The Great Southern & Western Coast" Tour out of Dublin starting Easter Monday. Rail travel was pleasant and scenic, the excursions were interesting and varied.
The tour guides were personable, knowledgeable, and entertaining. We especially appreciated Bob Beatty for his historical knowledge and anecdotes - as well as his good communication and coordination starting our tour out of Dublin. Also, Maurice with Devos tours out of Killarney as both a driver on "Ring of Kerry" and guide and driver to the Dingle Peninsula. Such a warm and engaging personality with a deep knowledge of the region and history. And Brian was a friendly and attentive host returning from Galway to Dublin on rail.
Also, our accommodations at the International Hotel in Killarney exceeded our expectations; including the staff and the breakfast. We were given a room in the newer wing and were very pleased.
Irish Railtours is a highly recommended way to explore and enjoy the friendly people and beautiful countryside of Ireland! Thank you again
"WORDS ALONE CANNOT EXPRESS OUR THANKS"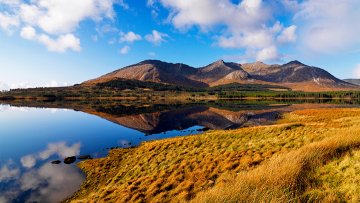 Dear Jonathon - Tour Host
Thank you so much for the tour of Ireland. You really brought to life the issues, challanges, myths as well as the culture of Ireland. Words alone cannot express our thanks for all that you did for us during our time with you. We especially enjoyed the Irish Ceili and the Celtic Nights Show. It was nice of you to introduce me to Shaun and Matt before the show.
I feel that I really connected with my roots and have a whole new appreciation for everything Irish.
"Well, worth the price and time."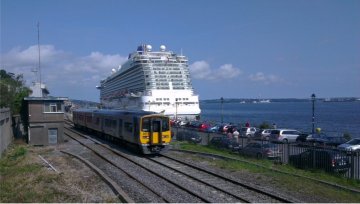 We took this excursion while on a British Isles cruise. The train station was right next to the docks and the train ride was much more enjoyable than on a bus. The trip to Blarney was informative and highly enjoyable as well as the fishing village and the Lusitania cemetery on the way back to Cobh. Well, worth the price and time.