Had an amazing tour. Our tour guide was very informative. Everything I expected plus more. Would definitely recommend anyone to go on.
"Informative and punctual"
Punctual. Very informative. Definitely recommend for future travelers. Did a good job of keeping everyone together
"Eyes full of wonderful memories"
We are very delighted by our Royal Atlantic Tour (17/04/2023 till 21/04/2023) with our wonderful guide Brian ! We didn't except such a very beautiful trip. Ireland people are very friendly and happy. Our eyes are full of special memories : Dublin, Killarney, Ring of Kerr, Cliff of Moher, Aran Island and Connemara and all the people we met ! The Celtic Steps is one of our best one ! As well as the pubs we went to and the delicious meal we ate. Everything was perfect even the weather was with us (7 days of sun on 9) 😎
Thank you very much to the last guide we had (I don't remember his name but he reached us a lot about Irish history). You can be proud of your beautiful country and culture, keep it this way 😊
"such a wonderful experience"
I wanted to thank you for such a wonderful experience on my recent tour with you. The guides were so knowledgeable and helpful. Brandon kept is laughing and interested in what he had to say next. I cannot say enough good things about Tony in Galway and John Todd. When I left my logins behind they were so understanding and helpful and did a great job of calling my down. You were so helpful in making sure I got my phone before I returned home. The tour itself was beautiful and we saw so much. I would recommend you in a heartbeat and should I return will be booking with you again.
"Wonderful Experience from Beginning to End"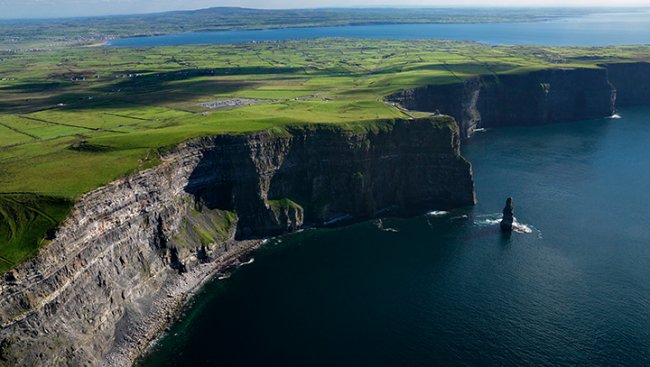 I have just returned from my first rail tour of ireland. It was a wonderful experience from beginning to the end. The guides were fantastic. The drivers of the coaches were amazing. I couldn't praise them enough. The trains were excellent all round; railtoursireland first class was first class.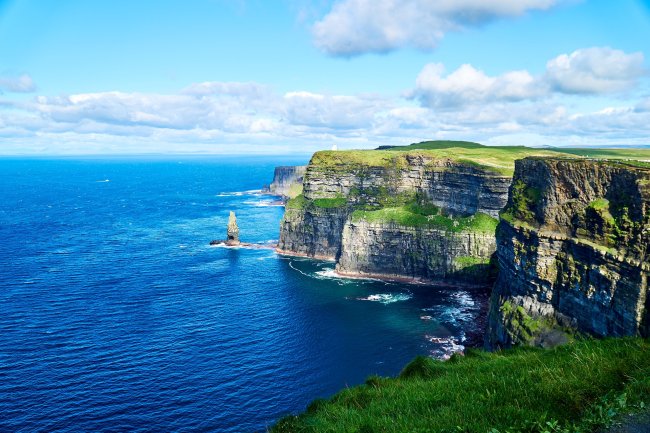 A family of three from Sweden, and we all had a really nice time. The guide, Brian educated us with his extensive knowledge, as well as entertained us with his humor. I can highly recommend a tour.
"Excellent Train and Coach Tour of Ireland"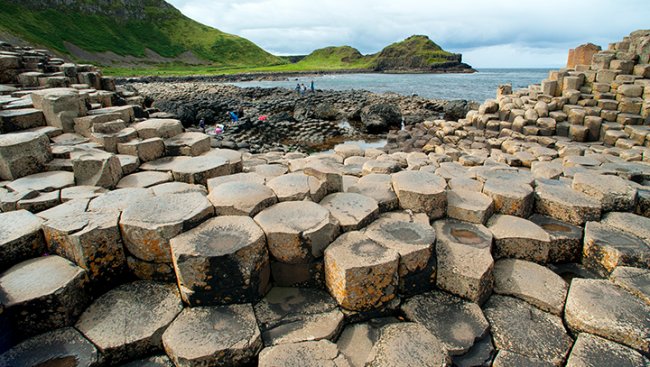 This trip was over a year in planning due to Covid. Fiona and Mervyn were very helpful as the tours and dates available were constantly changing. We finally were able to book the All Ireland Rail Tour from Dublin and the Two Day trip to Belfast from Dublin. I recommend arriving several days ahead of your scheduled tour to spend time in Dublin and recover from jet lag if you are traveling from the States. All of the guides were very helpful and knowledgeable. Michael was my favorite! The hotels and the food at the various pubs was excellent! What a wonderful way to see as much of Ireland as possible in a limited amount of time.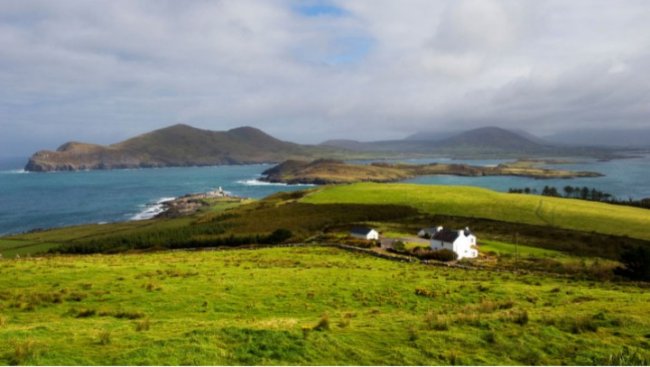 Highly Recommended! Our starting guide John(volunteer) was really informative and quite passionate about his work. He had a lot of stories to tell and the train ride was fun! Our bus guide Batt in the ring of Kerry was too good and really fun. There were singing songs and all kinds of stories. It was one of the most fun experiences I've had in a very long time! If you are looking to visit Kerry and are short on time this tour is very highly recommended!
As a party of four, we have just had an amazing 3 night 4-day experience on the Emerald Pullman First Class Train Trip.

The journey took in many of Ireland's most scenic & spectacular locations including Waterford Crystal, Killarney, The Ring of Kerry, Cliffs of Moher & Galway Bay to name just a few .. We experienced first-class service from the time we left Connolly Station. The whole experience was completely relaxing and hassle-free as everything was organised for us every step of the way, from the lovely hotels we stayed into the wonderful tours of our beautiful country.
Would highly recommend Railtours Ireland if planning a staycation and a huge thanks & appreciation to Jim Deegan and his very professional team for a great holiday in Ireland.
"Some Beautiful Artwork from a Happy Traveller!"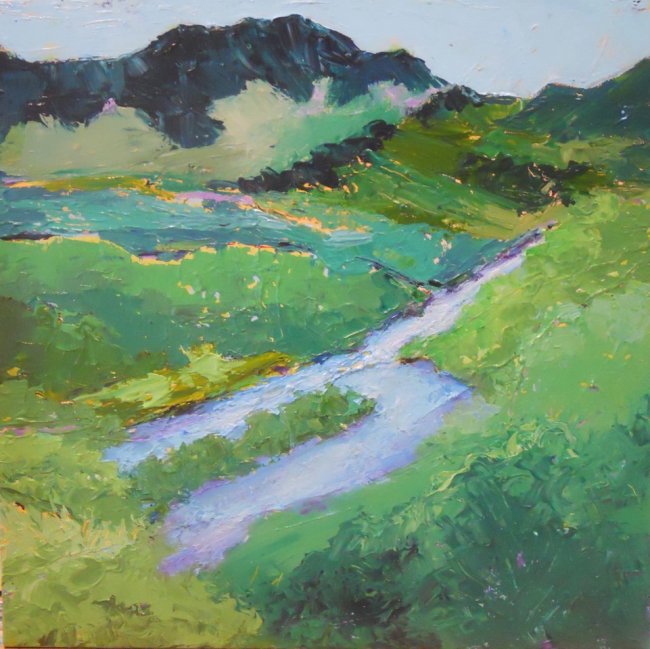 My husband and I had a wonderful adventure throughout Ireland on your six-day rail tour last year. I took a shot of this hillside in County Kerry on our travels.
I am an artist (and gallery partner) and have had a lot of time on my hands lately…so I (hopefully) put my talents to good use.
Enjoy!