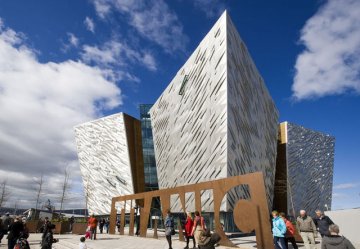 We went to Ireland to celebrate our wedding anniversary. We wanted to see Ireland but didn't want to pack up and move hotels every night. We based out of Dublin and took day tours. We found Railtours Ireland doing research on the Internet and thought it looked like what we were looking for. We walked to their office (across the street from Connolly Station) and the office staff was welcoming and answered all of our questions. We booked the Belfast City tour the first day and it went off (almost) exactly as we thought it would. Turns out, we were the only people in the group that was doing the Belfast City tour, everyone else was doing the Giant's Causeway). However, the guide walked us to our waiting private car to transfer to the Belfast Hop-on, Hop off tour. Everything was carefully explained as it happened.

That trip went so well that we went back a day later and booked the Cliffs of Moher and Galway tour. Again, everything was exactly as advertised. Great tour guide and lots of information. Even the meal at O'Connor's in Doolin was well planned. Weather wasn't great on the Cliffs but we made up for in with a longer stop in the Burrens.

If you want to see Ireland, this is the way to go. They offer multiple day tours as well (if you want to see even more) and they are affordable (by European standards). I will recommend this to all of my friends. They did a great job.
"I would recommend the train."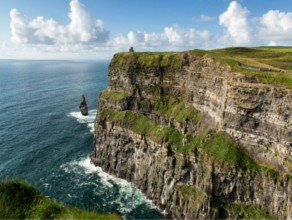 Great tour. Andy was fantastic. Our escort on the train from Belfast went out of his way to take us to our hotel personally. This was my third vacation in Ireland. First by car, second by bus. I would recommend the train. Very economical and the itinerary was excellent.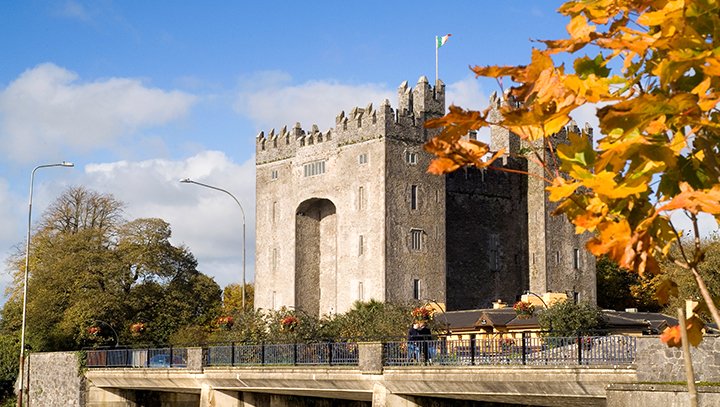 My sister and I took the 4 day railtour. It was everything we could ask for. First class accommodations, comfortable bus/train transport. Our guide the first 3 days was Bob..all I can say is he was the best tour guide I have Ever had the pleasure of touring with. From his organization to his excellent knowledge to the side stories, he was a pleasure.
We would never have seen Ireland in such detail if not on this fabulous tour!
"Fantastic Trip to Waterford and Kilkenny"
We booked this trip to Waterford and Kilkenny from Dublin. It was fantastic. We meet our group at the train station and the Railtour workers wearing bright yellow. Our tour guide, Liam, was great. He knew the history of the area as well as the history of the Irish people. He was warm and friendly. Our first stop was to the town of Kilkenney where we took a city tour. We then headed to Waterford. We stopped for lunch and then toured the factory. The craftsmanship was unbelievable. We had some free time to shop and then headed back. The train ride home takes you through rolling hills and beautiful countryside. I woudl definitely do it again.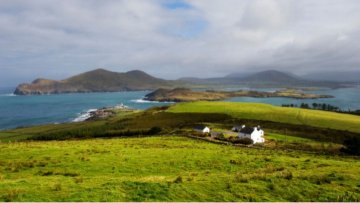 While in Ireland we went on a 4 day tour from Dublin to Cork to Killarney to Gallway and the back to Dublin. Jonathan took us through our first three days and he was phoenominal! He was so knowledgable about everything we saw, planned special stops for us while going through the Ring of Kerry, invited us to Celtic Steps (an wonderful Irish song and dance show in Killarney), had dinner with us, and made us feel so welcome. He made the trip exciting and so fun! This experience is NOT to be missed!
"Would definitely recommend this tour."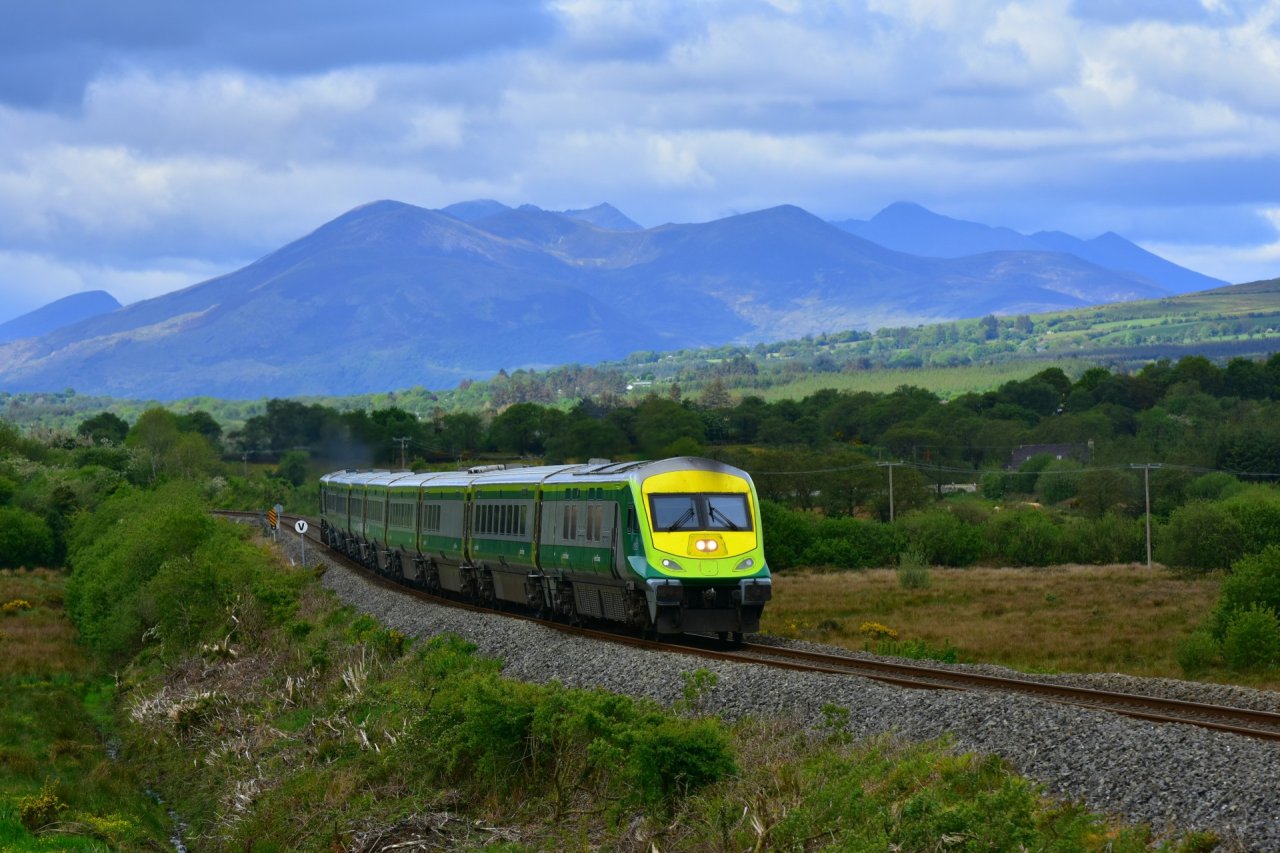 Had a fantastic time with rail tours Ireland. Andy was our tour guide. He was terrific. He really cares about the interests of all of the people in the group. He gave great tours and entertained us as well on the bus. Andy made extra stops and surprised us with an excellent sheepdog demonstration. In Killarney Andy suggested a really excellent show for us. He actually went with is to the show in the evening just to make sure we got in ok and had great seats. We never felt rushed on the tour. We saw so many beautiful sights and had many opportunities for great pictures. Would definitely recommend this tour.
"I would highly recommend combining the two tours"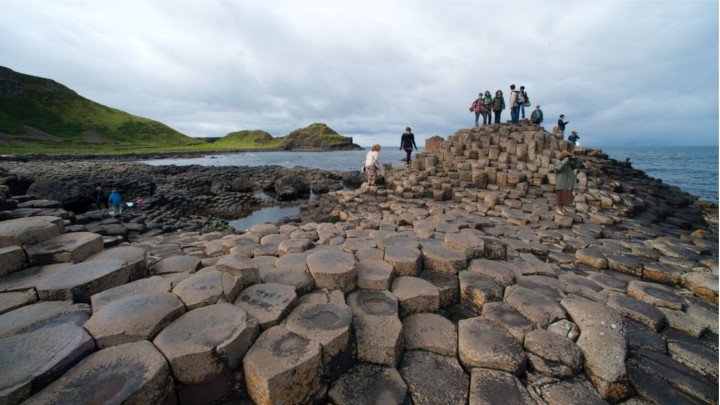 My 5 friends and I just experienced the Welcome to Dublin City Pack and the All Ireland Tour (6 day). I would highly recommend combining the two tours. With the Welcome to Dublin Pack Railtours sends a driver to pick you up at the airport, 2 nights in a Dublin hotel and 2 days of Hop on Hop off Bus tickets. Our hotel was just a short walk to the bus and we had a great time seeing the sights of Dublin. The driver sent to the airport for us, Paul, had a 7 seat taxi and we called him several times for rides to the Dublin train stations and back to the airport. On the third day after arriving in Dublin, we began the 6 day All Ireland Tour starting at Heuston Station where we met the Railtours representatives to get our tickets, 6 day itinerary, and our tour guide. This tour is really the 3 day tour to Cork, Blarney and Killarney plus 3 one day tours to Galway and Aran Islands, Connemara and Belfast /Giants Causeway. It all works, the tours are extremely organized. All we had to do was ask a Railtours tour guide or representative when we had a question with the itinerary. We stayed in hotels, 2 nights each, in Killarney, Gallway and then back to Dublin. All the hotels were very nice and had some really good restaurants and bars at each. The daily bus and train tours visited so much of this beautiful country, I really feel like I saw Ireland! It's hard to say what was my favorite part of this tour, but flying from Gallway to an Aran Island and also seeing Northern Ireland and the Giants Causeway are definitely up there. I would really recommend the Welcome to Dublin City Pack and The All Ireland tours, we had a fantastic time!
"Everything was wonderful"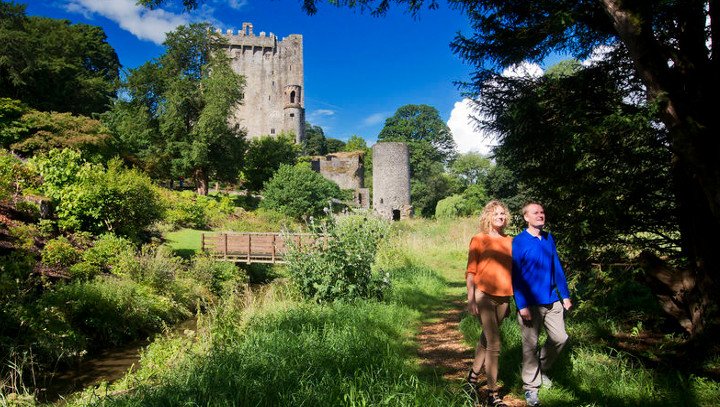 My husband and I went on a three day tour to Blarney Castle, Cork, Killarney, Ring of Kerry, and Clifs of Moher with Brenden. Everything was wonderful, and we cannot recommend this tour enough. We stayed at a great hotel and got to see the wonderful sights of Ireland. Brenden was the best guide and must have kissed the Blarney Stone a few times because he definitely has the gift of eloquence! Very well organized!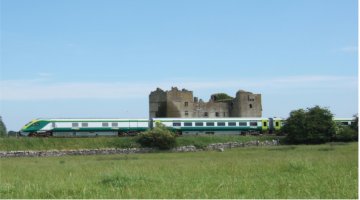 We did the Grand Atlantic Tour and it was amazing -- worth every penny! This was our first trip to Ireland and the perfect way to the the "best of" Ireland! I would highly recommend this tour to anyone going to Ireland. Makes it so easy to get around, well organized and you are allotted free time so there is plenty of time to do all the guided parts and your own thing! We had ANDY as our tour guide for the majority of the trip and then MICHAEL as our guide/bus driver for the days in Galway. And I cannot give enough praise for these two!! Absolutely they made the tour what it was -- incredible!! Andy's songs were a delight! And Michael's knowledge was brilliant. Both men were so kind and helpful. It was a pleasure meeting them.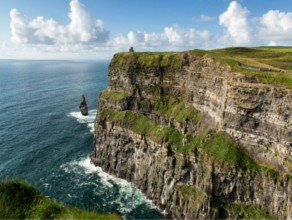 We had very limited time in Dublin and wanted to make most of it, couldn't have chosen a better way to visit the Cliffs of Moher and back in one day. We followed recommendations of our guide and we're not disappointed, they know what they're doing. Well done.