IDEAL FOR SHORE EXCURSION

Blarney Castle & Queenstown Titanic
Calling all Cruise Passengers
Calling all cruise passengers: Take a rail tour to Cork, Blarney Castle & back to Cóbh.
Tour departs Cóbh station (adjacent to the cruise terminal) by train at 9:30am.
Enjoy a scenic train journey. Visit Blarney Castle and stunning gardens, kiss the Blarney Stone (not compulsary), tour Cork city, visit Cóbh graveyard & St.Colman's Cathedral. Visit Cóbh Heritage Centre and learn about the Irish Famine and emigration story, as well as the Titanic and Lusitania connections.
Return to Cóbh station by coach at 4.00pm - just walk back on the ship!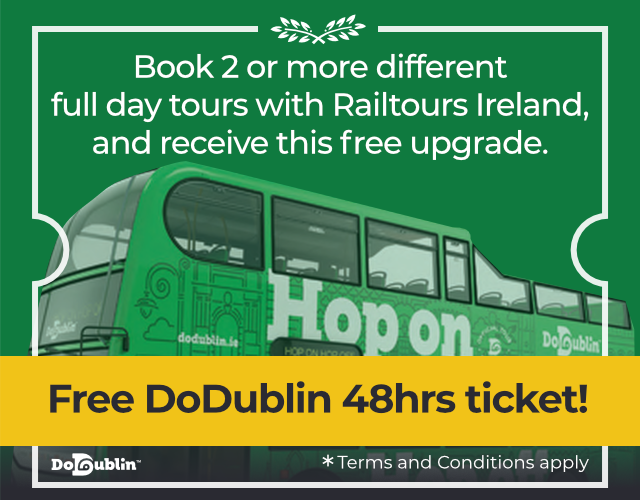 WHAT'S INCLUDED?
Return Rail Travel.
Reserved Seats on the train.
Railtours Ireland Host throughout.
Visitor Attraction Admissions.
Escorted Coach.
View Full Inclusion
Blarney Castle & Queenstown Titanic - TOUR CODE:CB02
From price is based on 1 adult.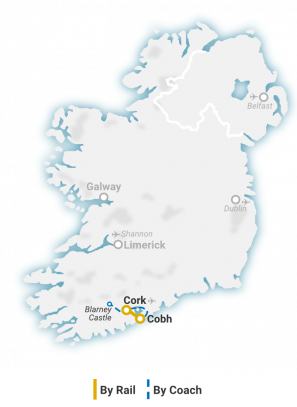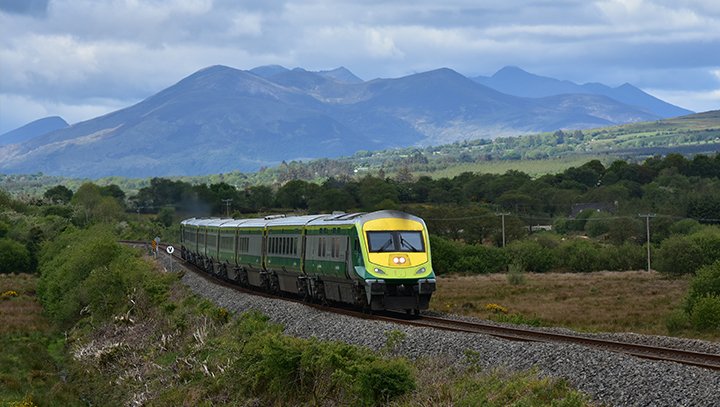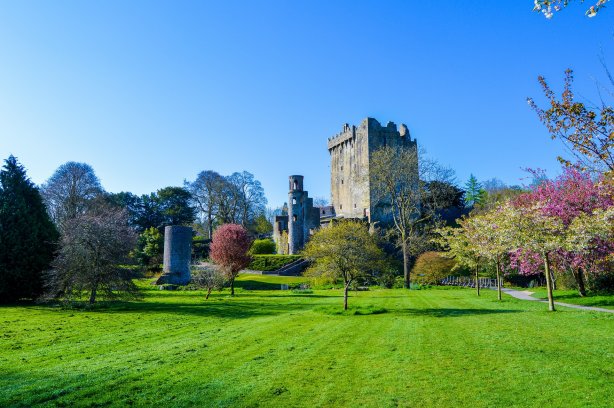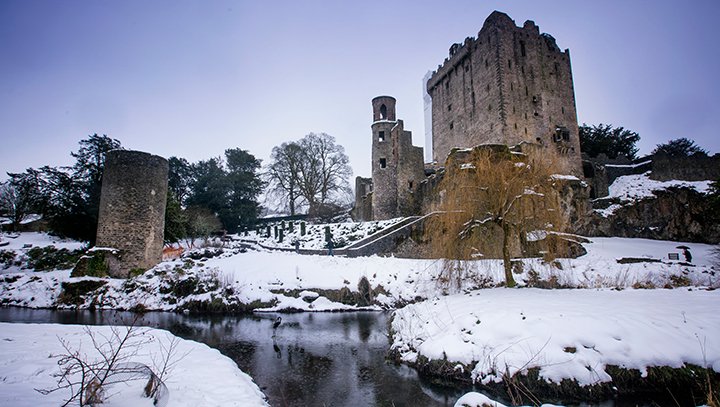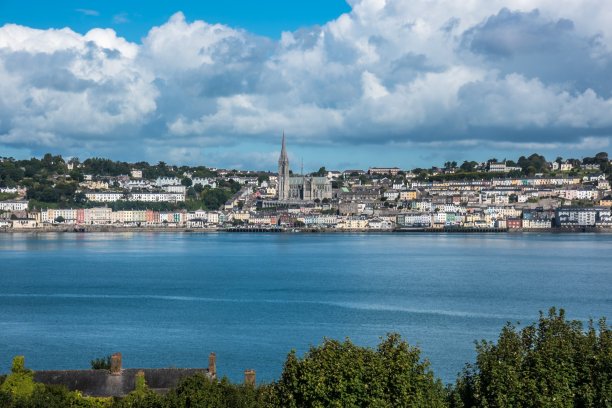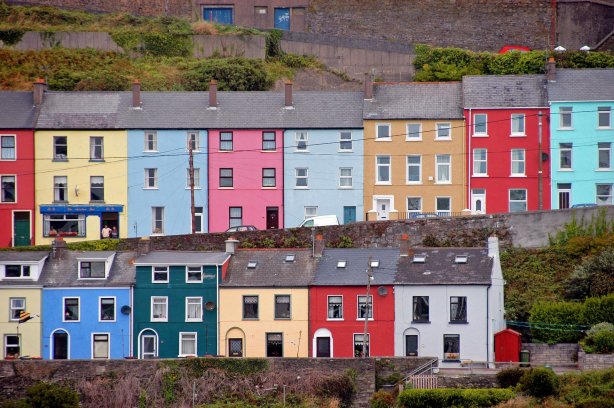 "Well, worth the price and time."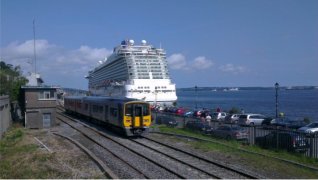 We took this excursion while on a British Isles cruise. The train station was right next to the docks and the train ride was much more enjoyable than on a bus. The trip to Blarney was informative and highly enjoyable as well as the fishing village and the Lusitania cemetery on the way back to Cobh. Well, worth the price and time.
"Thanks for the great tour!"
Jun 2016 by Corry van Viersen
I am home now after a cruise around the British Isles, and had promised myself that I was going to send you a note when I got home. We booked a tour from you when the ship docked in Cobh, and I wanted to commend your company on the great experience. I was especially pleased with our tour guide. I believe his name was Jim. I have a hearing impairment, so it is usually difficult for me to hear the commentary, but Jim has a very clear speaking voice, and is very knowledgeable. In addition to that, I think he is a very nice man. Corry van Viersen
Link to Reviews Section
Visitor Attractions Admissions Included: Blarney Castle & Gardens and Cóbh Heritage Centre.
Return Rail Travel.
Reserved Seats on the train.
Railtours Ireland Host throughout.
Visitor Attraction Admissions.
Escorted Coach.
IDEAL FOR SHORE EXCURSION
Book any two day tours and receive a Free Upgrade: 48hr Hop-on-Hop-off Dublin City Sightseeing Tour tickets
Cobh to Blarney Castle and Cobh
---
Check in at the Victorian Cóbh Railway Station at 09:10 for the 09:30am departure with our reprsentatives in bright yellow jackets.
Please note train departure time may vary depending on cruise ship schedule.
We have a scenic rail journey from Cóbh, which is on Great Island in Cork Harbour, onto another island called Fota, before finally reaching the mainland and the outskirts of Cork City. Our journey continues along the banks of the River Lee with views of Blackrock Castle before arriving into Cork Kent Station. We transfer by road to Blarney Castle and Gardens where we kiss the famous stone and thus acquire the gift of eternal eloquence.
Time for shopping and lunch at Blarney Village. Enjoy a Cork City tour before returning to Cóbh to visit the fabulous Cóbh Cathedral - St. Colman's. See Cóbh cemetery and the mass graves of the Lusitania victims as well as famous Jack Doyle's grave. Our final stop is the Cóbh Heritage Centre with its theme of famine, emigration and maritime histories of the Lusitania, which was torpedoed nearby at the Old Head of Kinsale and the Titanic for which Cóbh (then Queenstown) was its final port of call. Cóbh was the embarkation point for generations of Irish emigrants to the new worlds from famine times to recent years.
Walk back onto your ship after your visit to Cóbh Heritage Centre in your own time.