Blarney Castle & Ring of Kerry
Experience Cork, Cóbh & Killarney on this 2-day tour
FREE Upgrade in Killarney from B&B Guesthouse to 4* Hotel (subject to availability in our partner hotels).
FREE 48hr Dublin Bus Hop-on-Hop-off City Sightseeing Tour tickets.
Travel to the South and Southwest of Ireland.
A two-day tour to the South and South West of Ireland taking in Cork, Blarney Castle, The Queenstown Story at Cóbh, overnighting in Killarney and touring the world-renowned Ring of Kerry along the Wild Atlantic Way.
The Ring of Kerry is a 179-km-long circular tourist route in County Kerry, South Western Ireland. On this tour there are views of the Skellig Rocks (islands), where Star Wars 'The Force Awakens' was recently filmed.
With unparalleled views, the Ring of Kerry will take your breath away!
WHAT'S INCLUDED?
Return Rail Travel.
Reserved Seats on the train.
Railtours Ireland Host throughout.
Visitor Attraction Admissions.
Escorted Coach.
1 Night Killarney B+B with Free Upgrade to 4* Hotel.
Full Irish Breakfast in Killarney.
View Full Inclusion & FREE Upgrades
Blarney Castle & Ring of Kerry - TOUR CODE:DH03
From price is based on 1 adult sharing.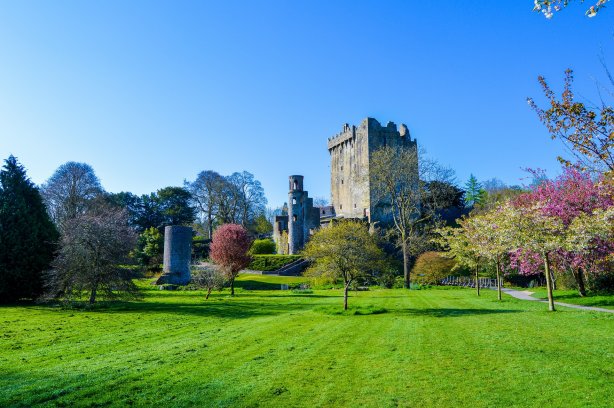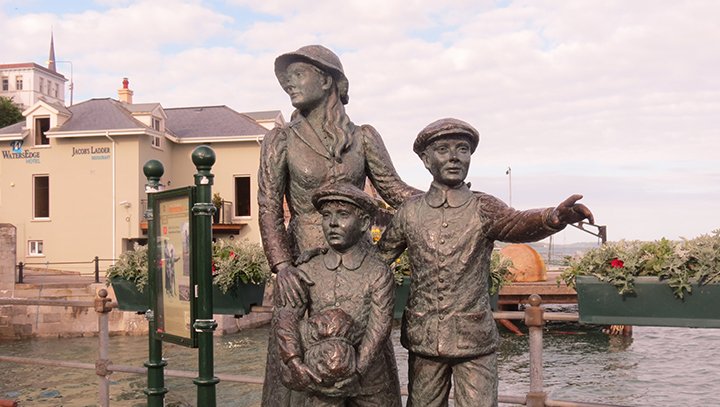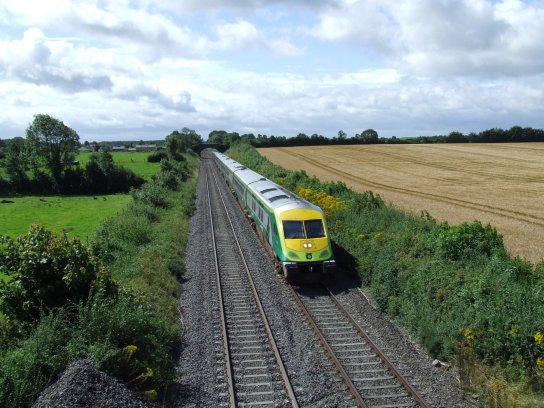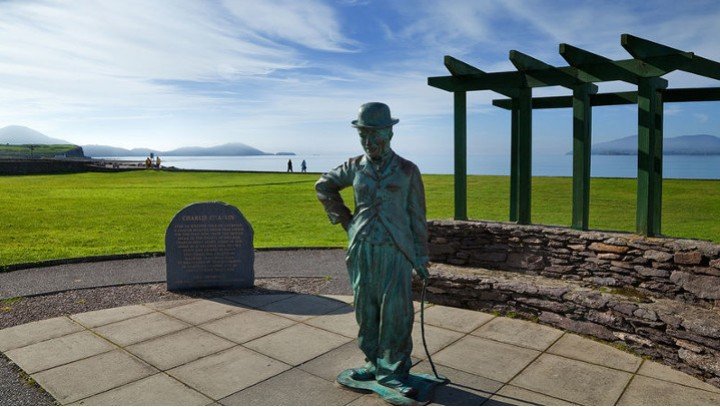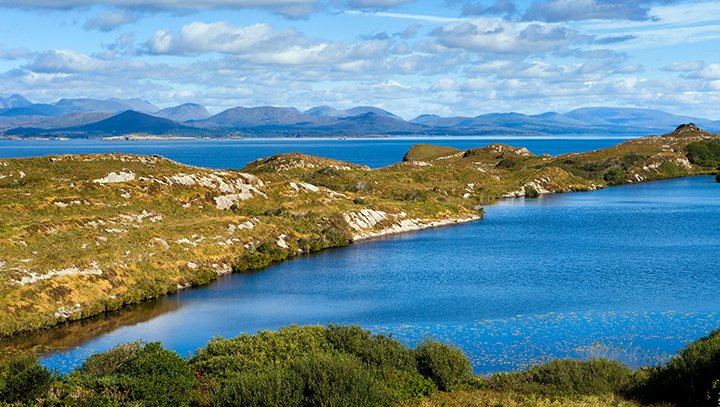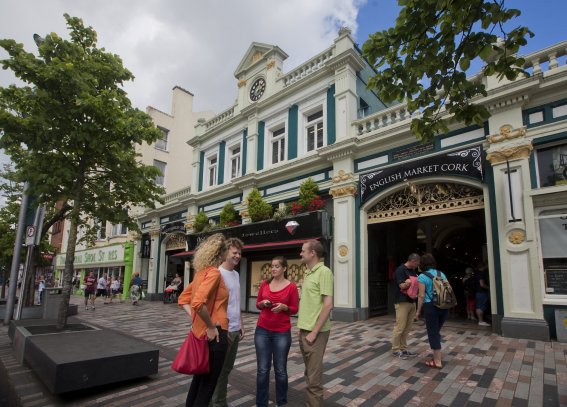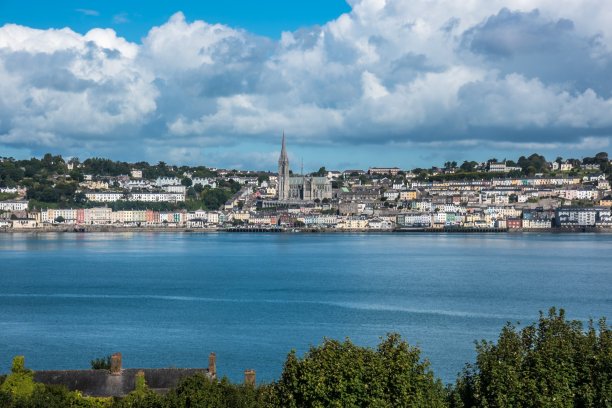 "Our 2-Day Rail Tour WAS 1st Class!"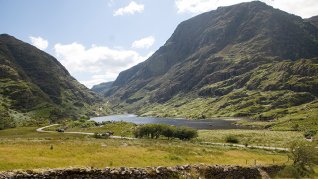 We booked a 2-day rail tour to Cork and the Ring of Kerry when we could not fit a longer trip to the south of Ireland into our schedule. We did not need to worry as they run these rail tours daily out of Dublin. It was spectacular! First Class service; first class tour guide; first-class hotel at the Killarney Hotel overnight. And they made sure we got safely back to Dublin at the end of our tour. When they advertise as "first class" they meant it and they delivered as promised.
If we ever get to return to Ireland, we will be sure to book their tours as they run tours all over Ireland from Dublin. We are not alone in our evaluation of their service as others whom we met voiced the same admiration and approval for their tours.
" A great way to see different parts of Ireland"
Jan 2018 by ncboudreau731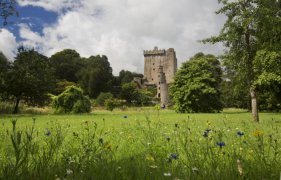 This tour is a great way to see different parts of Ireland and learn a little history along the way! Our tour guide, Jonathan was extremely knowledgeable and took the time to get to know each person on the tour and their ancestry. He also took the time to make a reservation for our entire tour to go out to dinner together in Killarney. During the tour, we saw spectacular views and got to explore different cities. I would highly recommend this tour to anyone interested in exploring Ireland!
""Fantastic tours and staff""
Jun 2016 by Rochester, New York
I booked a 2 day tour to cork, Cobh, and the Ring of Kerry. We overnight in Killarney at the International Hotel. Day 1 we met Bob p, our guide for the 2 days and John our driver in Cork. Very friendly, knowledgeable, and professional. The 2nd day we left Killarney for the Ring of Kerry with Michael our driver. Beautiful. Bob introduced us to Sally our escort back to Dublin. Very friendly and engaging. It was a fun trip with alot of information and covered alot of area.
Johnthan our tour guide was absolutely amazing! You can't get better than him! We made stops that wern't on the itinerary that really made the trip! We had a beautiful day at the Ring of Kerry it was truly phenomenal!

Link to Reviews Section
Visitor Attraction Admissions Included: Blarney Castle and Gardens & Cobh Heritage Centre.
Return Rail Travel.
Reserved Seats on the train.
Railtours Ireland Host throughout.
Visitor Attraction Admissions.
Escorted Coach.
1 Night Killarney B+B with Free Upgrade to 4* Hotel.
Full Irish Breakfast in Killarney.
Book Direct to enjoy Free Upgrades: Upgrade to a 4* Hotel (from Killarney B&B) & 48hr Hop-on-Hop-off Dublin City Sightseeing Tour tickets.
Cork, Blarney Castle and Cóbh
Free Upgrade to a 4* Hotel in Killarney (subject to availability in our partner hotels at the time of booking).
---
Check-in is 20 minutes prior to Train Departure Time.
Check-in beside the Customer Service Desk at Heuston Station where our representative will be waiting for you in their bright yellow jacket!
Check-in for 07:00 departure from Dublin Heuston Station.
Your departure station, Dublin Heuston, was opened in 1844 as the headquarters of the Great Southern & Western Railway and is now the official principal station of Iarnród Éireann – Ireland's national railway company.
As your train departs, we travel in a south westerly direction, passing Inchicore, railway engineering works and then some of Dublin's western suburbs – soon we are in the lush fertile countryside of County Kildare, Ireland's Kentucky. Look out for the many stud farms near the track. The train passes through the town of Newbridge, home to the famous Newbridge Silverware.
We now enter the Curragh of Kildare, which soon comes into view on both sides of the line. The Curragh (pronounced: Curra) is famous for its racecourse, home of the Irish Derby. At this time of the morning you are likely to see some of Ireland's finest bloodstock being put through their paces. The Curragh is also the headquarters of the Irish army and their buildings can be seen in the distance to the east.
We pass the town of Kildare, and the Church of Ireland (Protestant) Cathedral of St. Brigid's – completed in 1223 – can be clearly seen to the south (left hand side when facing direction of travel). We cross the River Barrow at Monesterevin and enter Co. Laois.
Our train journey makes a stop at Portlaoise (pronounced: Port Leesh-eh). Departing Portlaoise, we soon enter Co. Tipperary and pass the town of Templemore. Shortly after, we pass Loughmoe Castle which can be clearly seen on the southern side of the train, built in the 15th century, the Purcell family lived there until 1760. The next stop is at the town of Thurles. At our next stop – Limerick Junction – a number of Railtours Ireland clients will be leaving the train for the Cliffs of Moher tour. Please remain on the train for the Cork, Blarney Castle and Cobh Heritage Day Tour! Our final stop before Cork is at the town of Mallow.
We arrive into Cork Kent Station for 09:35 and we transfer to our Railtours Ireland tour coach, passing through Cork City en route to Blarney Village and historic Blarney Castle & Gardens, built in 1446 by Dermot McCarthy. You will have time to kiss the famous stone, which is said to bestow the gift of eternal eloquence on those lucky enough to do so. There is also time for shopping and lunch at Blarney and we recommend that you have lunch there, as this will be the only opportunity during the day to have a substantial meal.
We depart Blarney Castle for Cóbh, via the city centre, taking in some of the city sights while en route to our next destination.
On arrival at Cóbh, we will visit St. Colman's Cathedral. We will then proceed down along the sea front passing the former White Star Line offices en route to the beautifully restored Victorian railway station/transatlantic terminal. This is now the Cóbh Heritage Centre, home to the Queenstown Story. The centre also houses much information about the Great Famine and subsequent Irish Emigration; 3 million Irish people emigrated from Cóbh, (principally to the United States) including Annie Moore, whose statue is located in front of the heritage centre.
Depart Cóbh by train to Killarney, where the rest of the evening is free. There is a large selection of cafés, restaurants and bars in Killarney town as well as many opportunities for live traditional Irish music and entertainment.
---
Enjoy your Ful Irish Breakfast at leisure before departing on your Ring of Kerry tour.
There are plenty of stops along the Ring of Kerry for morning tea, lunch and photo stops etc. Ireland's highest mountains are located in Kerry and Carrauntouhil, which can be seen en route, is the highest, standing at 1041 metres.
We will make a stop at the Kerry Bog Village Museum, which gives people an insight into how people lived and worked in rural Ireland in the 18th century. The village is the only one of its kind in Europe. Later on the approach to Waterville there are views (weather permitting) of the Skellig Rocks (islands), where Star Wars 'The Force Awakens' was recently filmed.
We will make several photo stops, a stop for lunch and one final stop at the pretty village of Sneem, for about 30 minutes, or as directed by your tour leader.
An essential part of any visit to Ireland, this tour circles the magnificent MacGillycuddy Reeks and runs through its many passes and valleys along the shores of Dingle Bay and Kenmare Bay. There is an unspoilt nature to Ireland's most beautiful region and the Ring of Kerry provides many unforgettable memories as it passes through the many picturesque villages such as Glenbeigh, Waterville and Sneem and returns via Ladies View, the famous Lakes of Killarney and through the Oakwoods of Killarney's magnificent National Park.
At the end of the tour you will be brought to the railway station at Killarney.
17:35 Depart Killarney for Dublin by train and change trains at Mallow, accompanied by your Railtours Ireland host.
Returning to Dublin Heuston at 21:00hrs.