A 7-Night/8-Day Fully Hosted Private Rail Tour for the Independent Traveller

The Emerald Pullman - 7-Night/8-Day Private Rail Tour from Dublin
A Unique Rail Touring Experience - A vacation with a Difference
Railtours Ireland First Class is delighted to announce a new initiative in conjunction with Irish Rail - Iarnród Éireann - in launching a new rail tourism product!
The Emerald Pullman is a specially chartered, exclusive, three-carriage intercity train from our partners in Iarnród Éireann. With each table dressed in crisp white linen and flowers and served by white-coated attendants, our private and exclusive train offers a unique vacation experience for the strange times in which we find ourselves!
Our special train has 190 seats however we will use 68 seats in line with current social distancing and hygiene measures. Until we receive further updates regarding train travel and private tours, we will be asking guests to adhere to present guidelines in this regard. (Advice will be updated regularly on our website prior to the tour departure.)
It is our hope that our brand new, unique, private rail touring experience, with its many options to join for different portions of the tour, will be available from summer 2021, for fortnightly departures - starting from Dublin on Sundays! We hope that this will be the new operational model of Railtours Ireland First Class going forward. We will continue to make updates as the situation surrounding the ongoing global pandemic evolves.
Portions of this tour are available to book from Waterford, Cork, Limerick, Galway, Killarney, and Dublin.
WHAT'S INCLUDED?
Private, exclusive train.
All drinks and light snacks on board the Emerald Pullman private train.
Dinner at your hotel (June departure only)
x1 night 4* Hotel Waterford.
x2 nights 4* Hotel Killarney.
x2 nights 4* Hotel Galway.
x2 nights 4* Hotel Belfast.
Full Irish breakfast in your hotel each morning.
All transfers, tours & admissions.
Services of Railtours Ireland First Class Hosts – throughout.
All taxes, including VAT.
View Full Inclusion & FREE Upgrades
The Emerald Pullman - 7-Night/8-Day Private Rail Tour from Dublin - TOUR CODE:EPX21
From price is based on 1 adult sharing.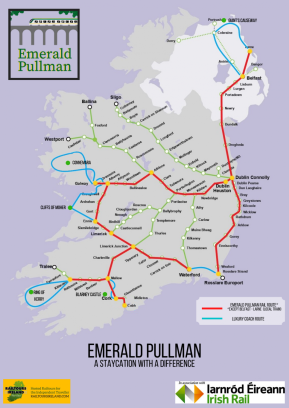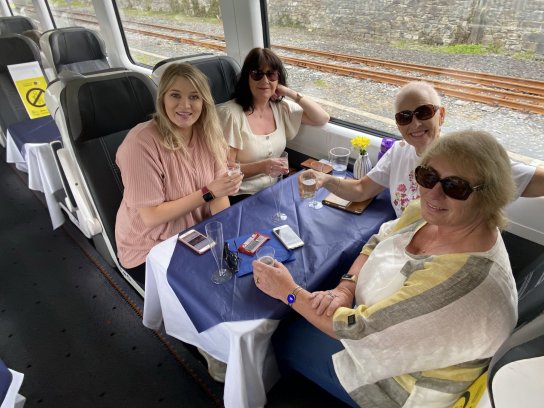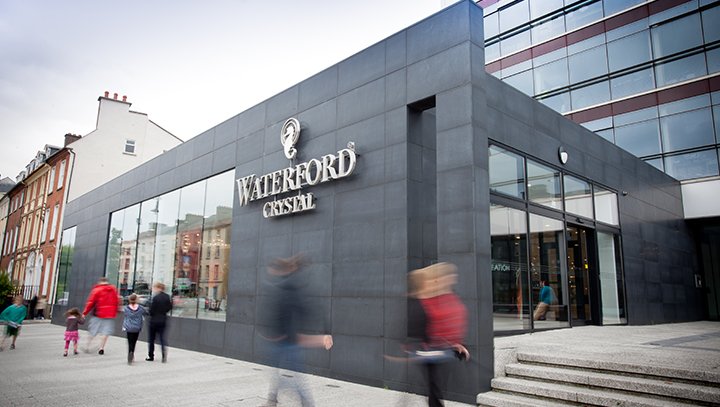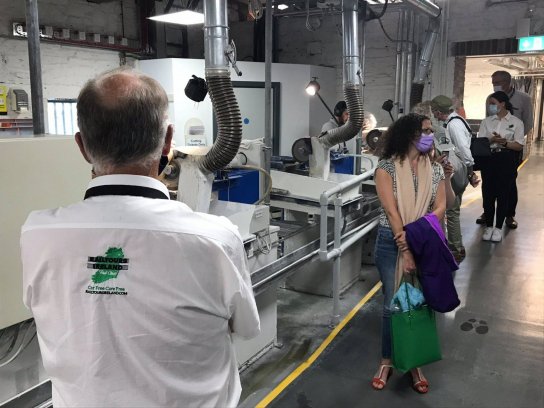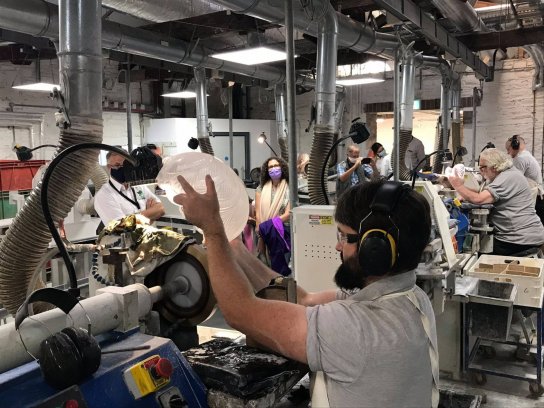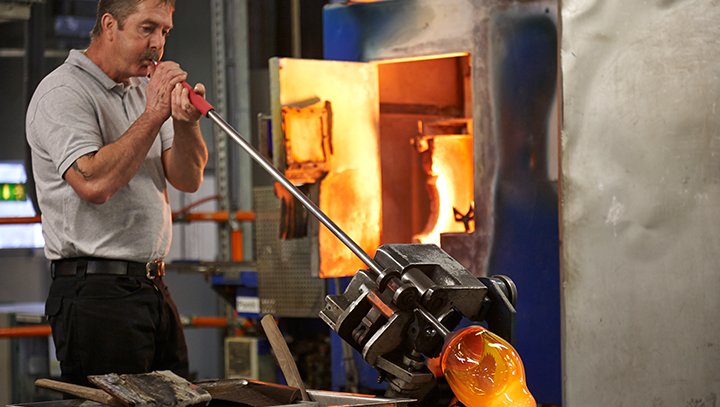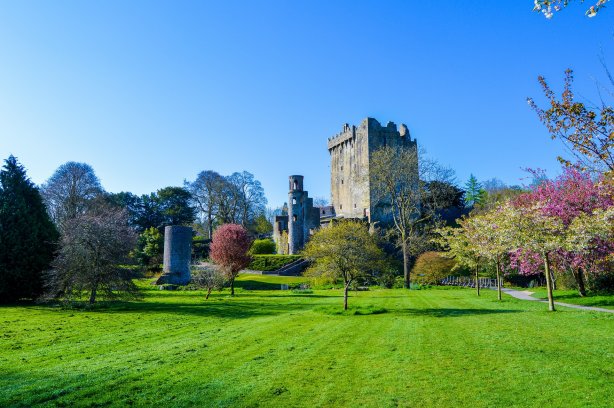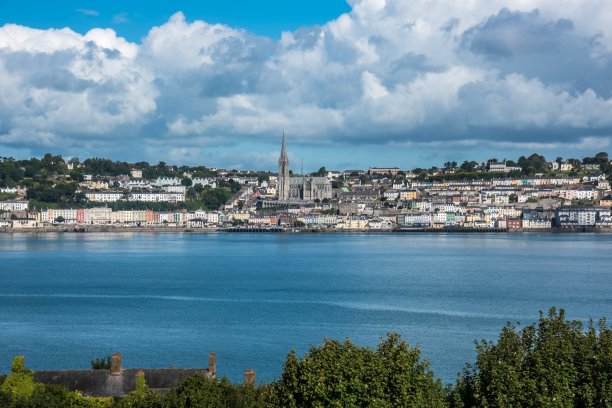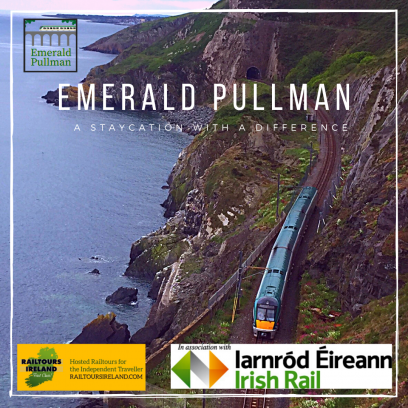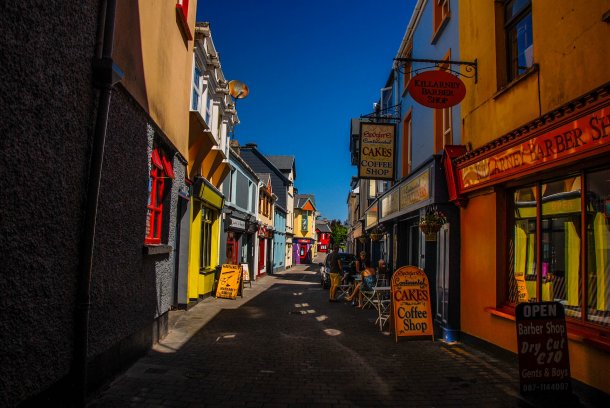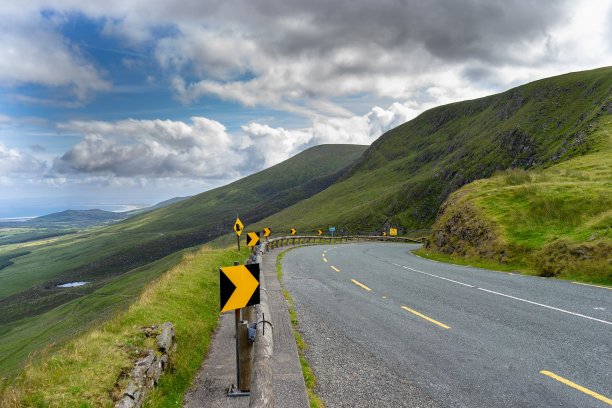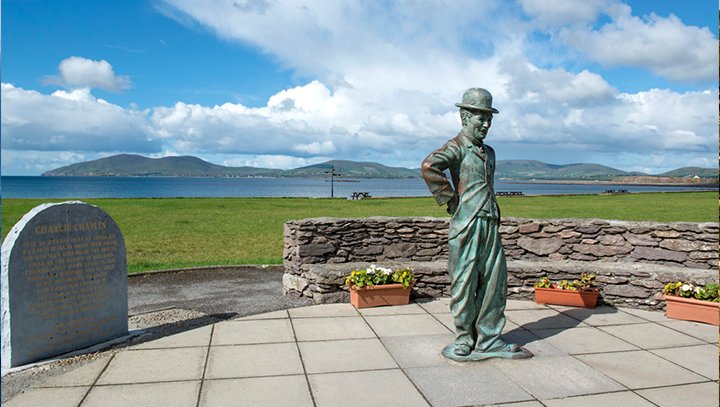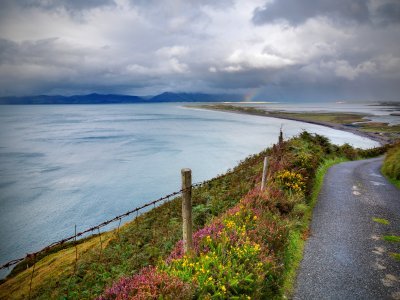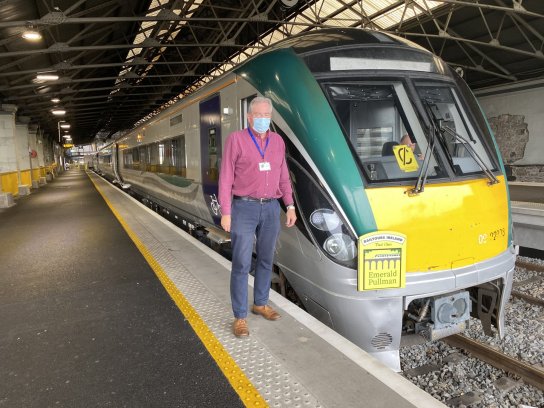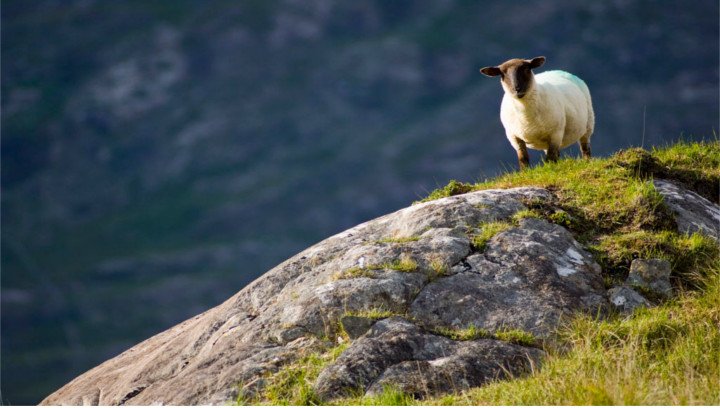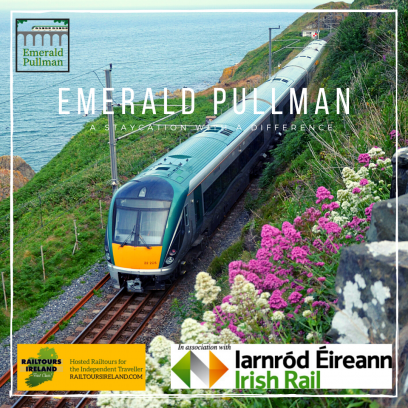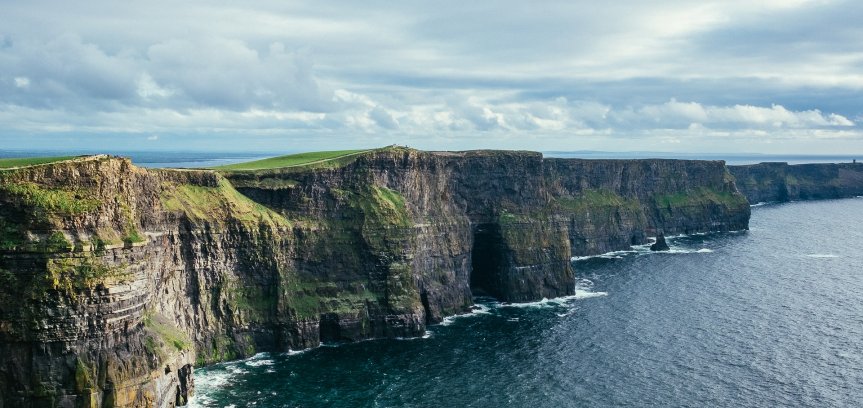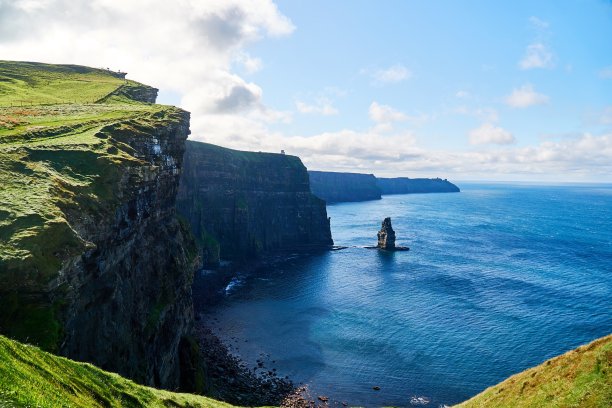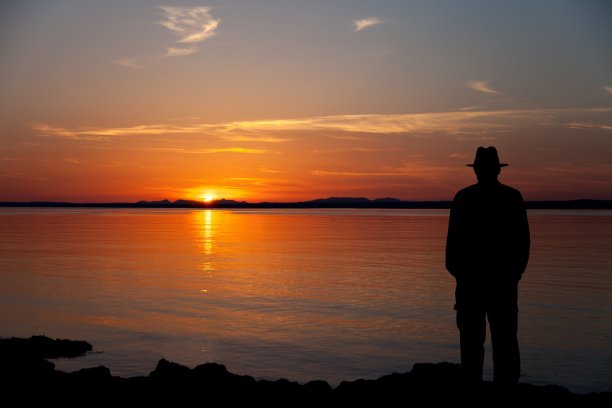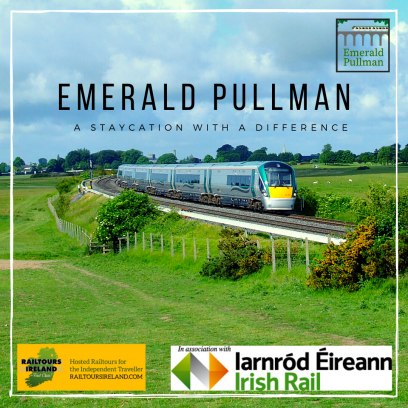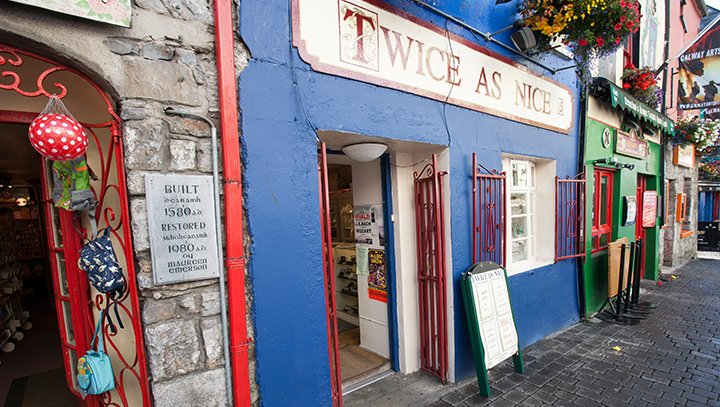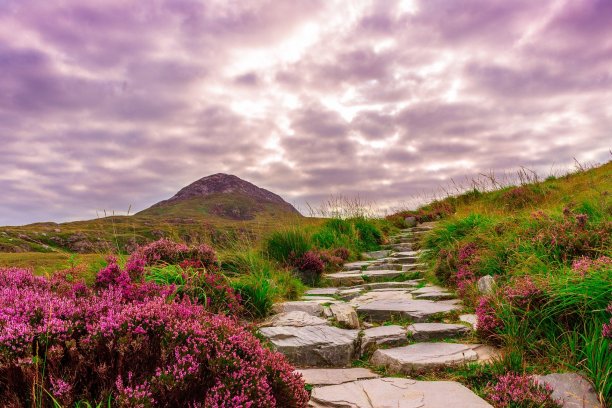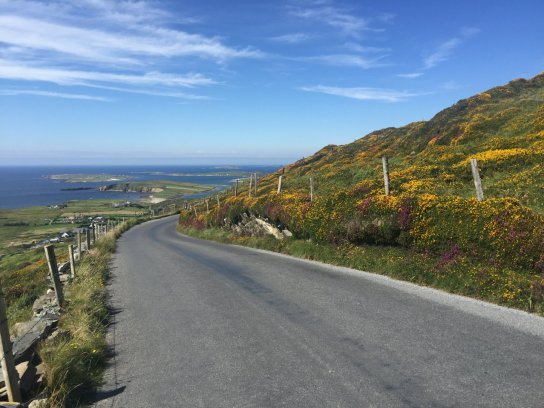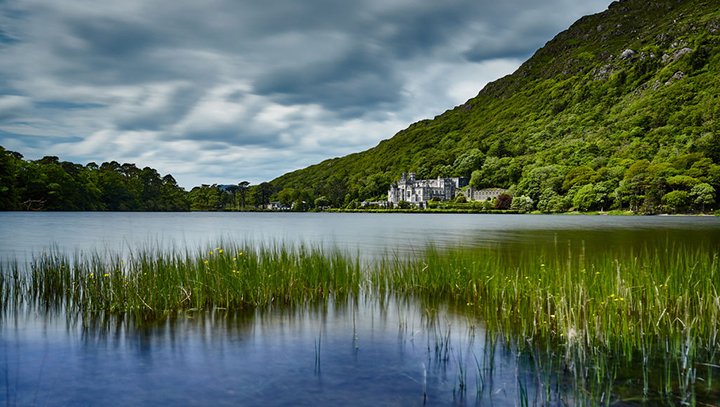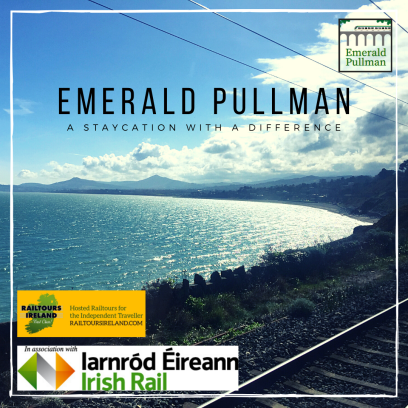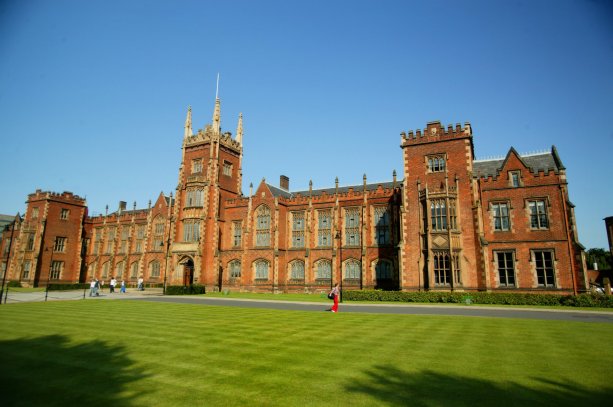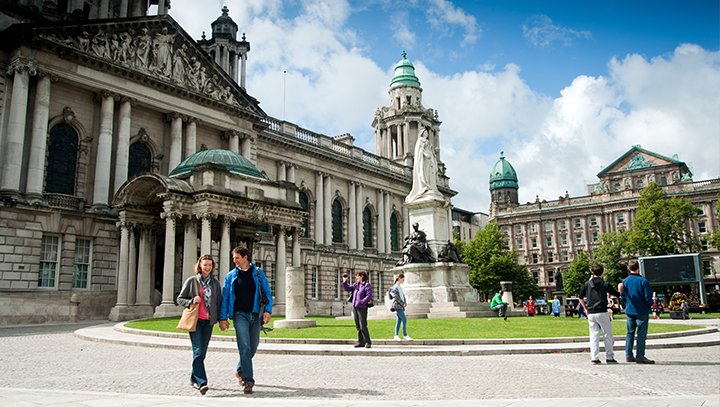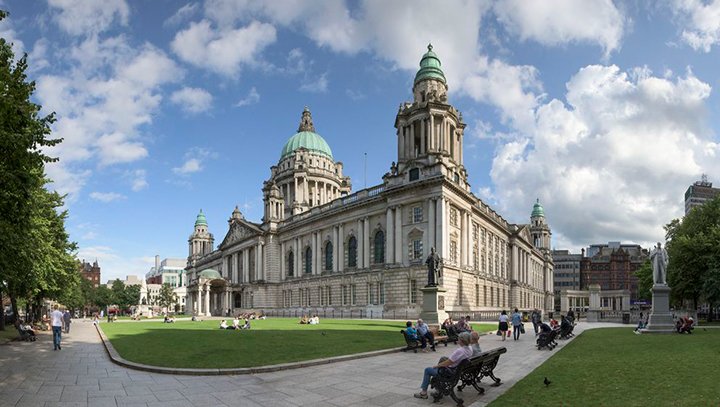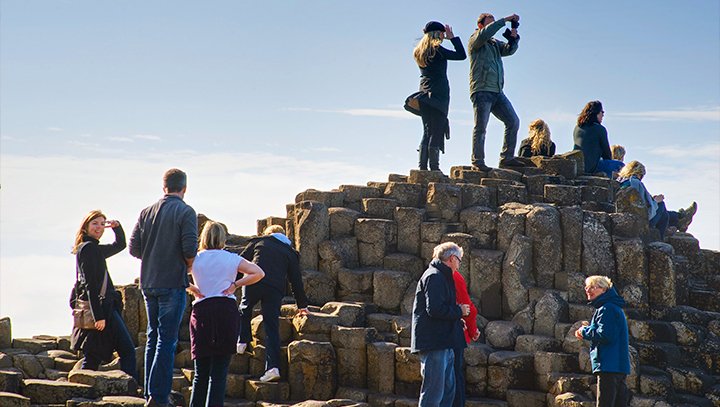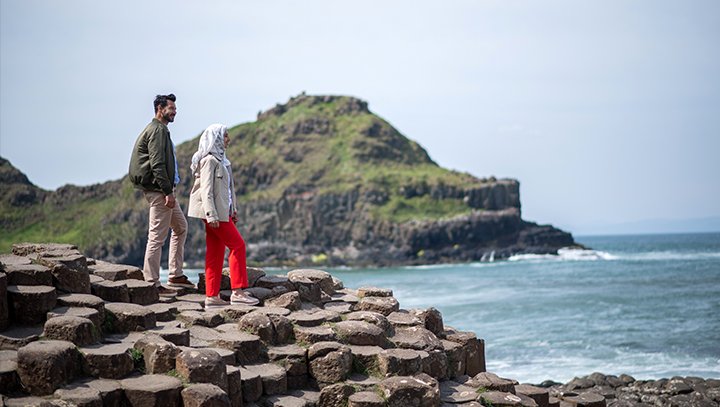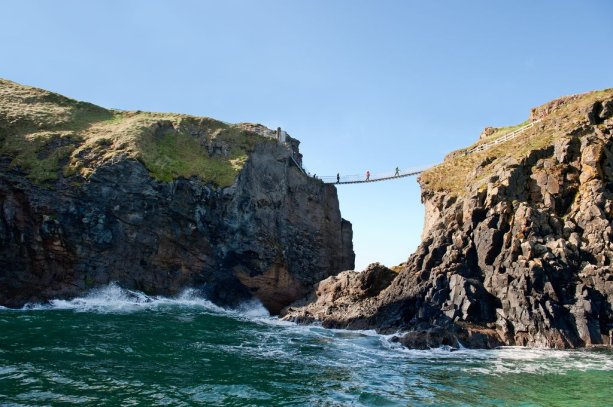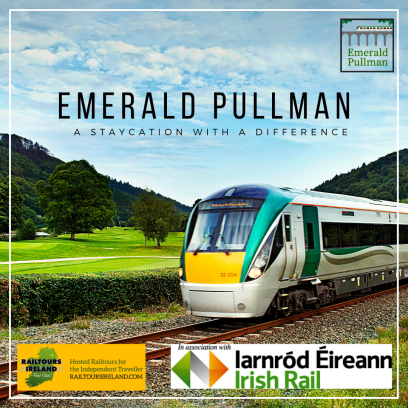 Private, exclusive train.
All drinks and light snacks on board the Emerald Pullman private train.
Dinner at your hotel (June departure only)
x1 night 4* Hotel Waterford.
x2 nights 4* Hotel Killarney.
x2 nights 4* Hotel Galway.
x2 nights 4* Hotel Belfast.
Full Irish breakfast in your hotel each morning.
All transfers, tours & admissions.
Services of Railtours Ireland First Class Hosts – throughout.
All taxes, including VAT.
A 7-Night/8-Day Fully Hosted Private Rail Tour for the Independent Traveller
Sunday: Dublin to Waterford (via Rosslare Strand).
The Granville Hotel, Waterford City Centre.
---
Check-in at Dublin's Connolly Station 20 minutes before the train departure time. Our Railtours Ireland host will be in the station wearing a bright yellow jacket so that they are easily located. They will be located beside the Railtours Ireland check-in desk in the main concourse area of the station.
Our private and exclusive train will depart Dublin Connolly at 12:50 fortnightly on Sundays, from summer 2021.
At 12.50, the Emerald Pullman departs Connolly Station and travels through the south inner city and the leafy suburbs of Dublin 4 before joining the coast of Dublin bay at Merrion. We pass through Dun Laoghaire harbour, we emerge from the Dalkey tunnel into stunning Killiney bay. We pass through Woodbrook Golf links, cross the river Dargle, into county Wicklow (the Garden of Ireland) and Bray station, where we begin the spectacular climb around Bray Head and into Greystones. The Emerald Pullman now runs along the beach for 20km on the approach to Wicklow where we turn sharply to the west and start the climb through the foot of the Wicklow Mountains.
After Rathdrum tunnels, we glide down into the bay of Avoca passing through Woodenbridge golf course and touch the sea briefly at Arklow where we head inland to Gorey and county Wexford (The Model County). Soon, we join the river Blackwater (which turns into the Slaney) and cross over at Enniscorthy. Another tunnel and we join the banks of the Slaney for the riverside journey to Wexford. Here we travel through the main street of Wexford town with the quays on our left (not so many years ago parked cars had to be regularly removed from the tracks to allow trains to pass).
Close to the coast, we travel through the renowned Wexford slob lands (home of many rare birds) and stop at Rosslare Strand where we transfer to our waiting coach for the 50-minute journey to Waterford city, crossing the recently opened Barrow road bridge into county Kilkenny. We arrive at the 4* Granville hotel on the quay at Waterford to check-in. At this point, we also offer a tour of Waterford crystal visitor centre (optional but included).
Evening Free in Waterford.
Monday: Waterford to Killarney (via Limerick Junction and Cóbh).
The Great Southern Hotel, Killarney Town Centre.
---
At 09:15, we are transferred by coach the very short distance across the River Suir to Waterford Plunkett station (which is actually in county Kilkenny) to join our special train – The Emerald Pullman.
At 09:40, our exclusive private train departs Waterford along the river bank and heads west into county Tipperary for the relatively little used, but very scenic, Suir Valley rail route to Limerick Junction passing through Carrick on Suir, Clonmel, Cahir and Tipperary. At Limerick Junction, we reverse and head Southwest through the Golden Vale, (and into county Cork) as far as Mallow where we have a luxury coach waiting to offer you an optional (but included) tour to Blarney Castle and its stunning gardens.*
Should you prefer to continue on your journey on the Emerald Pullman, we will turn south for Cork city and, after passing through the longest railway tunnel in Ireland, emerge into Cork Kent station. We pass through this tunnel and travel east along the banks of the River Lee to Glounthaune (formerly Cóbh Junction) where we turn due south crossing a viaduct onto Fota Island. We then cross another long viaduct across one of the many channels of Cork Harbour and onto Great Island on which the historic port of Cóbh is situated. We arrive here at 13.05 and leave again at 15.15 so there is plenty of time to enjoy lunch in one of the many cafés, pubs and hotels close to the station. We depart Cobh at 15:15 and retrace our route across Cork Harbour and into Cork Kent station where our guests from Blarney will re-join us at 15:33.
Departing Cork Kent station at 15:38, we begin the long climb through Cork tunnel back towards Mallow where we reverse and head due west to Killarney. We pass through Banteer, Millstreet where the scenery begins to improve with some mountains on the left. At Rathmore we have left county Cork and entered the Kingdom of Kerry. Kerry's great mountain range, the Mcgillycuddy Reeks, is visible on the last few kilometres on our approach to Killarney. On arrival here, we simply walk off the train and into the adjacent Great Southern Hotel where we check-in and enjoy our free evening in Killarney, the town centre of which is some 100 metres from the hotel.
Tuesday: Optional Tour of the Ring of Kerry or Free Day in Killarney.
The Great Southern Hotel, Killarney Town Centre.
---
At 10:00, enjoy a luxury coach tour of the Ring of Kerry with several stops en route, including a lunch stop at a nice pub.
Alternatively, feel free to enjoy Killarney and/or the Killarney National Park, the entrance of which is around 100 metres from our hotel.
Evening free in Killarney.
Wednesday: Killarney to Galway (via Mallow, Limerick Junction and Ennis).
The Hardiman Hotel, Galway City Centre.
---
At 08:55, the Emerald Pullman departs Killarney for Mallow and Limerick Junction where we head west again and into Limerick city's Colbert Station. Here, we reverse and head north, along phase one of the Western Rail Corridor. We cross the river Shannon at Longpavement and enter County Clare (the Banner County). At Ennis, we stop for lunch and also offer an optional (but included) tour to the Cliffs of Moher. Those who avail of this option will have a lunch stop at Gus O'Connor's bar in Doolin before visiting the Cliffs of Moher and then enjoying the magnificent coastal drive through the Burren, around Blackhead and east along the shores of Galway Bay to Galway city.
For those who have enjoyed lunch in the historic town of Ennis, they will continue by train into county Galway through Gort and into the famous town of Athenry where our special train reverses and heads into Galway Ceannt station at 15:51 in the city centre (of the City of the Tribes). Here, we simply walk off the platform through a door at the back of the station and we are in the Hardiman hotel (formerly the Great Southern Railway Hotel).
Evening free in Galway.
Thursday: Tour of Connemara or Free Day in Galway.
The Hardiman Hotel, Galway City Centre.
---
At 10:00, our luxury coach departs from outside the hotel and heads out into Connemara passing through Moycullen, Oughterard, where we enter the magnificent region of Connemara.
We pause at the Quiet Man Bridge, made famous by John Wayne and Barry Fitzgerald in the famous movie directed by John Ford and filmed in this area in the summer of 1951. We stop at Maam Cross for a break and have an opportunity to visit the nearby Maam Cross station on the former Galway to Clifden railway line opened in 1895 and closed in 1935. The station is currently being restored as a heritage railway.
We continue along the Maam Valley (Joyce Country) through the village of Maam Bridge and down to lovely Leenane at the head of Ireland's only fjord, Killary Harbour. After a stop here we continue on to Kylemore Abbey and Gardens where we have time for lunch.
We continue through the Kylemore Pass and loop around the spectacular Sky Road before a stop in Clifden, the capital of Connemara. We return along the N59 back to Galway city arriving at approximately 18:00.
Evening free in Galway.
Friday: Galway to Belfast (via Dublin Connolly Station).
The Europa Hotel, Belfast City Centre.
---
At 08:55, the Emerald Pullman departs Galway for the unique journey to Belfast. From Athenry, we are on new ground for the tour and continue east through Ballinasloe and after crossing the River Suck we are in County Roscommon until we reach Athlone, cross the Shannon, and enter county Westmeath.
Our journey from Ballinasloe through Athlone and as far as Clara, County Offaly is interesting in that we cross a lot of raised bog. We continue through Tullamore and enter county Laois briefly, at Portarlington, where we head northeast and into County Kildare before revisiting county Dublin around Hazelhatch. Branching off just before Heuston Station, we take the Phoenix Park tunnel, pass Glasnevin junction, Croke Park, and arrive into Dublin Connolly Station. Here we have a lunch break and we invite guests to try the station bar and buffet - Madigan's - or the many cafés, pubs, and hotels just outside the station on Amien St. / Talbot St.
The Emerald Pullman, having reversed here, now heads north through Malahide and hugs the coast from Skerries, passing Balbriggan, Gormanston, and Laytown (County Meath) before crossing the River Boyne at Drogheda and into County Louth. We pass through the border town of Dundalk and begin the long climb through the ancient pass – The Gap O' The North, into the province of Ulster and County Armagh.
From Newry, County Down we shadow the remains of the Newry/Ulster canal as far as Portadown. From Lisborn, we are in the Lagan Valley and after passing through the southern suburbs of Belfast we arrive in Great Victoria Street Station and again walk the short distance into the adjoining Europa hotel.
Evening free in Belfast.
Saturday: Optional Tour of the Giant's Causeway or Free Day in Belfast.
The Europa Hotel, Belfast City Centre.
---
At 09:15, we depart Belfast Great Victoria Street Station by scheduled service train to Larne Harbour. We will have a reserved carriage on this service with our own catering trolley.
Our train passes through Belfast Lanyon Place Station (formerly Central Station) and then, using the Cross Harbour route, passes over the River Lagon with great views of the Belfast docks, the Titanic Centre, and the famous Harland and Wolfe cranes, Samson and Goliath.
We head along the north shore of Belfast Lough and out of the city. There is a nice coastal section on our route from Kilroot to Whitehead, County Antrim and another very scenic section of this line at Glynn on the approach to Larne Harbour. Here, we transfer to our luxury coach for the lovely drive of the Antrim coast road passing Carnlough, the Glens of Antrim, Cushendall and Ballycastle. There are great views of Ratlin Island and indeed Scotland on a clear day.
We visit the Carrick-a-Rede Rope Bridge *subject to it being open* and the Giant's Causeway, which doubles as our lunch stop. We get a view of Dunluce castle before heading back directly by coach to Belfast and our hotel arriving at approximately 17:00.
Evening free in Belfast.
Sunday: Belfast to Dublin Connolly.
---
At 09:55, we depart Belfast Great Victoria Street Station for our last journey on our exclusive Emerald Pullman special train and arrive in Dublin Connolly at 12:05.
It is here that we bid farewell to those with whom we have enjoyed a week of touring!