Travel by train & ferry to Dublin
Tour LE09
London To Dublin Package
Travel in comfort and at a leisurely pace
4 Days
€499pps
From price is based on 1 adult sharing.
Approximately
$546
Price based on exchange rate of 1EUR = 1.094USD. Exchange rate may differ at time of booking.
Depart:
09:10 London Euston Station
Return:
16:30 London Euston Station
Departs:

Jan - Dec
Mon
Tue
Wed
Thu
Fri
Sat
Sun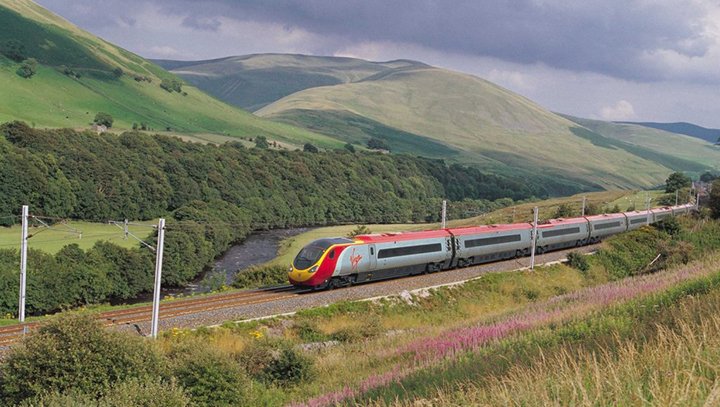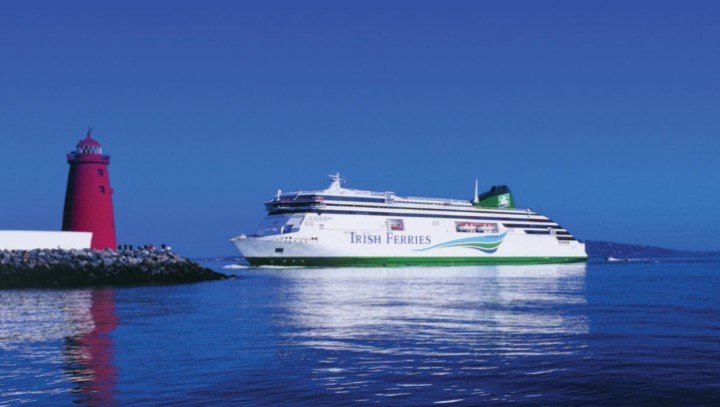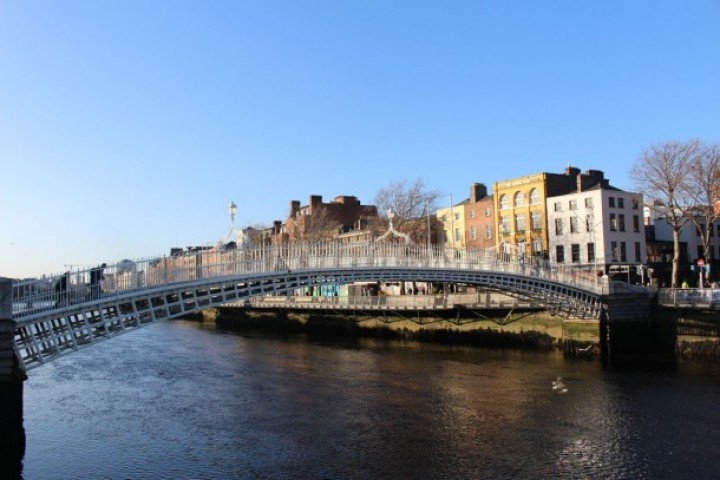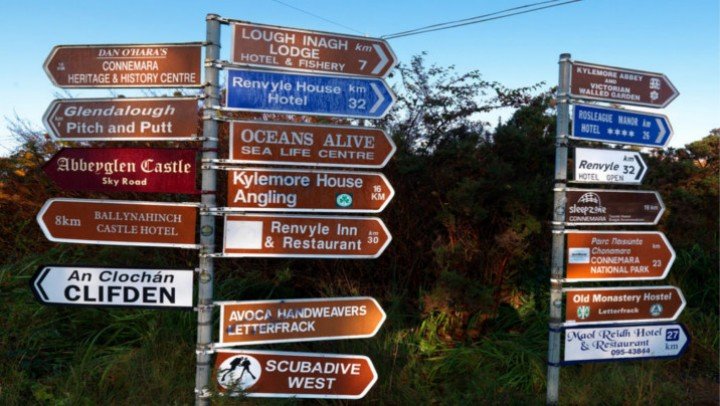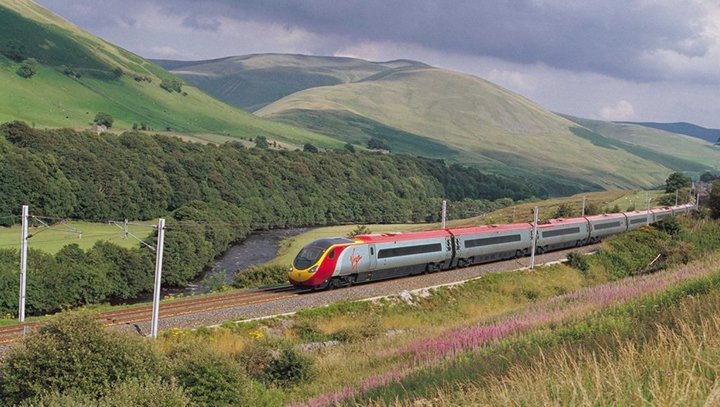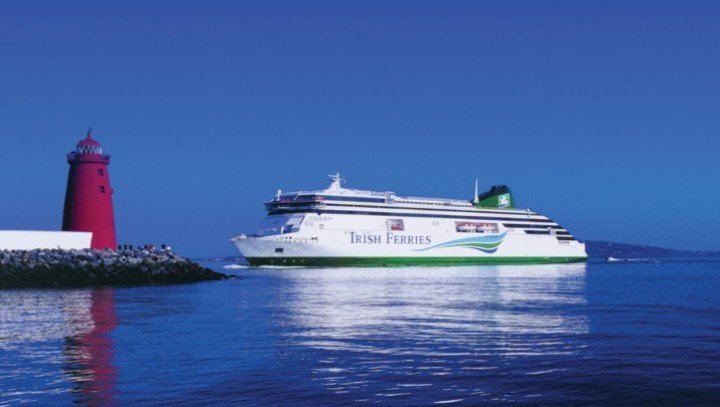 What's included?
Return Rail & Ferry London to Dublin

Transfers from Dublin Ferryport to City Centre Hotel

Dublin City Tour

3 Nights Dublin / 4* Hotel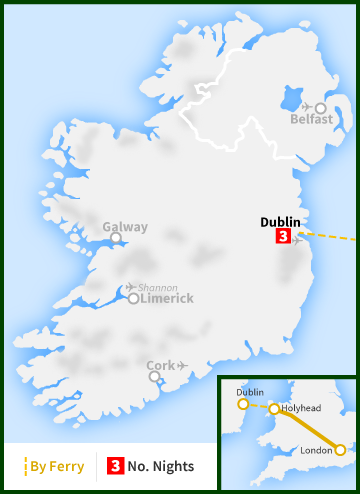 Overview & Map
Travel by train & ferry to Dublin
Travel to Ireland the classic route by rail through the heart of England, along the lovely North Wales Coast then on the world's largest cruise ferry to Dublin City Centre - Spend two nights in a four star standard hotel in Dublin City Centre and return to London – All in three days!
Book online at railtoursireland.com and you will recieve:
2 Day Hop on Hop Off Dublin Bus Sightseeing Ticket
Full Itinerary
Day 1:
London to Dublin
hide
Check-in is 20 minutes prior to Train Departure Time - look for our check-in hosts in the yellow jackets!
The trip commences at London Euston station, where you will be met by your Railtours Ireland host at the Virgin Train Station Reception and escorted into your reserved seats on your direct express train bound for Holyhead in Wales. Your train, complete with onboard toilets and a shop will speed through the beautiful countryside of England and Wales to reach Holyhead in just 3 hours and 40 minutes.
Upon arrival into Holyhead's port station you will immediately board the Ulysses cruiseferry for an invigorating 3 hours and 15 minute voyage across the Irish Sea to Dublin. Facilities on board ship include a range of restaurants and bars, a 2-screen cinema and a traditional promenade deck, from where you can enjoy the fresh sea air. The ship arrives into Dublin Port in the late afternoon and you will be transferred directly to your four star standard hotel in Dublin City Centre for a 2-night stay
Timings
London – Dublin (via Irish Ferries Ship - Ulysses):
Monday – Saturday
09:10: London Euston depart by train
12:50: Holyhead arrive by train
14:10: Holyhead depart by cruise ferry
17:25: Dublin (Ferryport) arrive by ferry
Day 2:
Discover Dublin at your leisure
view
Free to discover Dublin with your Hop On Hop Off Bus Ticket
The popular tour, the 2 day Hop-On Hop-Off Tour, is offered with both live and multilingual commentary. All drivers are Failte Ireland approved, which means not only are they great story tellers, they're also brimming with information and history of Dublin's past, and will have you laughing all the way around the tour route too
Day 3:
Discover Dublin at your leisure
view
Free to discover Dublin with your Hop On Hop Off Bus Ticket
The popular tour, the 2 day Hop-On Hop-Off Tour, is offered with both live and multilingual commentary. All drivers are Failte Ireland approved, which means not only are they great story tellers, they're also brimming with information and history of Dublin's past, and will have you laughing all the way around the tour route too
Day 4:
Dublin to London
view
Railours Ireland Host will transfer you to the Dublin Ferry Port
Dublin – London (via Irish Ferries Ship - Ulysses):
Monday-Saturday
08:05: Depart Dublin (Ferryport) by cruise ferry
Sunday
08:05: Depart Dublin (Ferryport) by cruise ferry
11:30: Arrive Holyhead arrive by ferry
12:38: Depart HollyHead Direct
16:38: Arrive London Euston Station
Sunday - Change at Crewe
16:44: Arrive Lonon Euston Station