"such a wonderful experience"
I wanted to thank you for such a wonderful experience on my recent tour with you. The guides were so knowledgeable and helpful. Brandon kept is laughing and interested in what he had to say next. I cannot say enough good things about Tony in Galway and John Todd. When I left my logins behind they were so understanding and helpful and did a great job of calling my down. You were so helpful in making sure I got my phone before I returned home. The tour itself was beautiful and we saw so much. I would recommend you in a heartbeat and should I return will be booking with you again.
"We have no regrets that we booked with Railtours"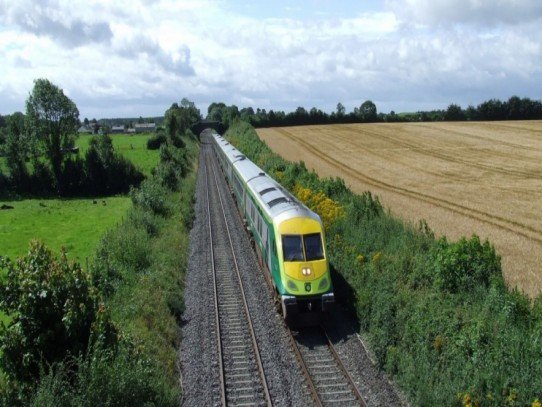 The Royal Atlantic Tour
The latter part of September, my husband and I toured with Railtours, 3 nights in Dublin and from there Cork, Killarney, Ring of Kerry, Cliffs of Moher, Connemara, Galway, and the Aran Island. We were impressed with most of the trip. The day before the flight, we got a call from Jonathan to confirm our tour and to assure us that a representative would be waiting for us upon arrival at the airport. Even though our flight arrived early, we were greeted by representative named Paddy, a very nice courteous man holding a sign with our names on it. We were transported to the North Star Hotel, our luggage taken to the front check-in desk and from there, we got checked in quickly. Our time in Dublin for those three days was self directed using the Hop on Hop Off bus around Dublin. It was a nice way to get around Dublin, learning history of the area and enjoying the Irish humor by a few of the bus drivers. Saturday morning at approximately 6:30AM, we arrived at Dublin Heuston station and greeted by Jonathan wearing his bright yellow vest. All was organized, and the train departed promptly to begin the Royal Atlantic Tour. It was Saturday morning so we missed out on the usual free breakfast on the train. The coffee on the train was the most expensive cup of coffee that we had throughout our stay in Ireland. It was nice having reserved seats on the train and that's when we got to meet our tour guide David. David conducted the first 3 days of our tour. He was excellent with a great knowledge of history. Many other people taking tours got on at Heuston station, getting off at various locations to begin their particular tours. All the hotels were good, especially the Great Southern Killarney. We have no regrets that we booked with Railtours. The bus drivers, guides were all very pleasant.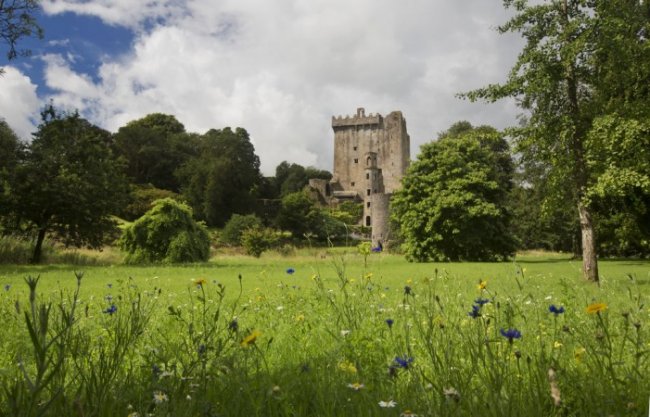 My husband and I traveled from Montana to Ireland and wanted to get as much in as possible in the time that we had. We didn't feel like we missed out on anything, and the stops that we made allowed ample time for exploring.
Our guide, Norman, was a lovely gentleman who has a great sense of humor and kept our group on track.
"I am SO happy we didnt drive."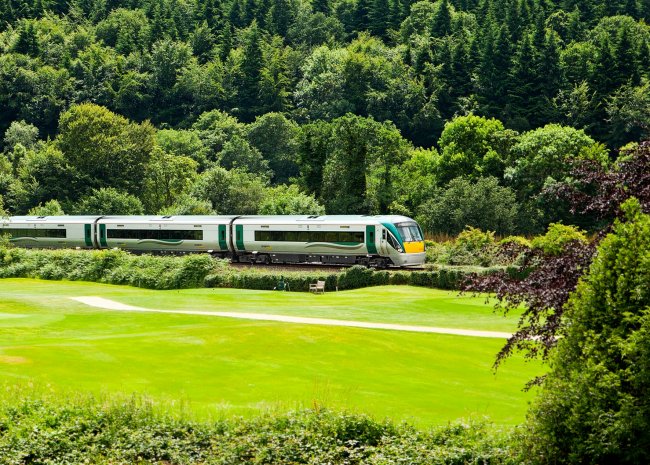 Great adventure! Perfect for first time travelers!
We went on a 5 day ireland rail tour, saw all the sites- ring of kerry, banratty castle, cliffs of moher, sky rd, conammara,galoway, aran islands and everything in between! Our guide Brian was VERY knowledgeable and kept things interesting. Sites were gorgeous and we were lucky visiting in a heat wave. We didnt see a drop of rain. It was beautiful! On day 4 we did manage to get an older bus with no A/C but our guide managed to get us off frequently for stops to cool down. As I said heat wave-29- 32degrees celceus was the norm. Sally was our final meet up to get us back to Dublin and she was very helpful pointing us in the right direction after the trip. She also had a treat for us on the train back! Over all staff was friendly and took safty very seriously when exiting the bus. Pick up times were very clear. Sites were great and we couldn't have asked for a better main guide. We saw a show while in Killarny which was called celtic steps. 11/10 would reccommend going!! They made a snap decision with the nice weather to do it outside and the view was stunning! (Attached a pic of that. ) Over all I would do this again, it being my first time in Ireland, I was glad to have all the info provided and I am SO happy we didnt drive. We got to enjoy pubs en route and not driving was great! Besides... the roads are completly different than Canada! 10/10! Ps if you like cider- orchard thieves is my new fav! Too bad its not back home!:(

https://www.tripadvisor.ie/ShowUserReviews-g186605-d1748471-r593844880-Railtours_Ireland_First_Class_Day_Tours-Dublin_County_Dublin.html#
"The best part of our trip to Ireland!"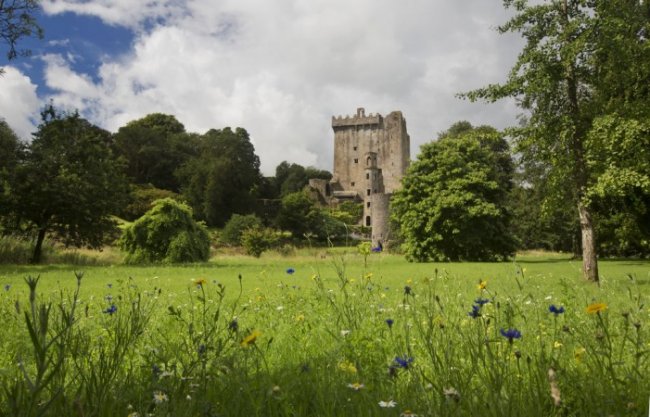 My review is long overdue but I still think about this trip on a daily basis. My friends and I did the Royal Atlantic Tour back in October and November and it was the best part of our trip to Ireland. Even though we had a large group (16!) our tour guides Bob and Andy handled us in stride and really made everything enjoyable. Considering the size of our group and the miles travelled, everything went smoothly (except maybe the ferry out to the Aran Islands but I blame the ocean for that, haha) along the entire trip. It really was an great, stress free way to see how amazing and beautiful Ireland is.

I really can't praise Bob and Andy enough for what they did for us. I'll remember this experience for the rest of my life and if I'm ever fortunate to go back, I'll be sure to book with Railtours again with no hesitation.
"If I could give ten stars I would "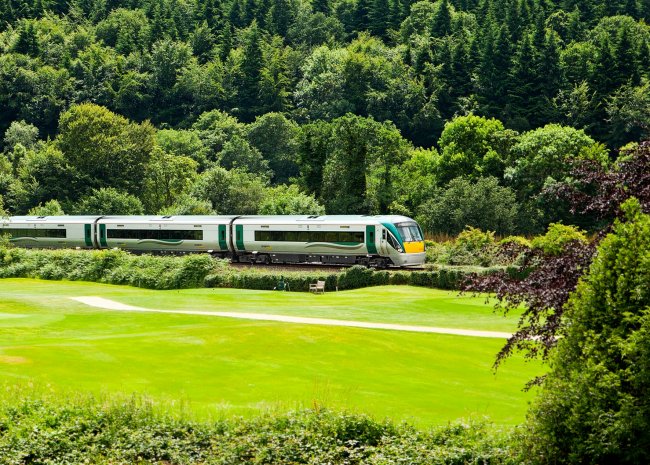 On October 31st 2017 my group, which consisted of 16 people (14 adults and 2 kids both 11 years old) embarked on a tour with the Rail Tours for a five-day excursion through Cork, Galway, Kilarney, and the Aran Islands. Bob was our first tour guide leader and we adored him. Bob has a wealth of knowledge that he enjoyed sharing with us. It was unbelievable how a person could retain all of that knowledge and be able to share it with us and in an interesting way. I fell in love with Ireland and I owe that to Bob. We had Bob for three days of our tour and after that came Andy. Andy, aka the singing tour guide, was also wonderful. We had a lot of fun with him singing on the bus. Overall, our experience far exceeded our expectations. It was such a beautiful trip and everything was so smooth and seamless. From our transportation to the train station and also on the tour bus and back to our train station and then the airport, there were never any problems. If I could give ten stars I would and I truly mean that.
"We had a wonderful time"
We are just home after a five day tour with Railtours. We had a wonderful time, and our guide Andy went out of his way to make our trip memorable. What a wonderful tour guide...a real gentleman. Thank you again, everything was very well organized and I would recommend your company to anyone.
"The most enjoyable, amazing holiday we have ever had"
Just got home from what has to be the most enjoyable, amazing holiday we have ever had. We travelled the five day Wild Atlantic with the Railtours Ireland booking. It was the best way to go and it took all the worry out of our travel. It was like having a totally independent tour but having all the details taken care of. Staff handed us off from one 'yellow jacket' to the next making sure we were where we needed to be when we needed to be there, had all our tickets, and let us focus on enjoying. I have never been so well taken care of when travelling. We saw so much, met so many amazing people, and had such personable and knowledgeable support from the 'yellow jacketed' personnel. I just loved how each staff shared deeply of themselves. We did not just see Ireland's tourist spots; we learned its story and saw the country through the eyes of its people. The stories were rich and profound, some making us laugh while others caused us to cry. Andy, you were the absolute best and we thank you. Honestly, I wish I could take you along everywhere we go. Would surely simplify things for me.
Visited November 2016
"5-day Royal Atlantic Tour: Great Guides and Great Tour"
A student in Ireland, I was looking for a tour that allowed me and my sister to see most of the country in the shortest and most convenient way possible. We did not have a car and planning to reach every city and then figuring out buses to take us to tourist attractions was quite a pain. The 5-day Royal Atlantic Tour offered by Rail Tours proved to be the best solution to our worries. With convenient online booking where they managed our itinerary, lodging etc, our only task was to turn up on time! Breakfast and entrance to all locations was included along with Dublin Hop-on Hop Off tour tickets. The hotels chosen were very comfortable and our hosts/guides were very considerate about everyone. There were stops every 30-40 mins to ensure that no one got travel sickness. Apart from this, our host Peter shared interesting stories about his own experiences in the country and advised us on places/restaurants to visit in the evening to get most out of the experience. The personal touch was highly appreciated by all. In conclusion, a brilliant tour for anyone who wishes to make most out their vacation time in Ireland. The money spent on the tour is worth it!!
"5 Day Royal Atlantic Tour "
Railtours Ireland is the way to see Ireland. They set up all the travel, tours, lodging - they take care of everything. We visited Dublin, Cork, Cove, Blarney Castle, Killarney, Ring of Kerry, Cliffs of Moher, Aran Islands, Connemara and Galway over 5 days. The guides are excellent - very knowledgable and fun. We loved our experience with Paddy from Railtours and contracted tours with Tony from Deros and Tony from Lally. If you can only do a Day Trip do the Cliffs of Moher. If you have a week the Royal Atlantic is fantastic.