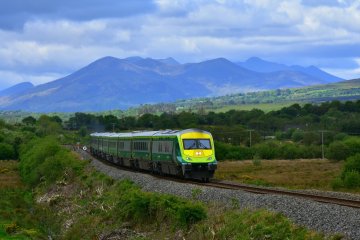 3 Day tour with Andy to ring of kerry & cliffs of Moher
Just finshed the tour. Going from and returning to Heuston station,Dublin. The guide , Andy was one of the best guides I travelled with. Very informative in the right times. Very organised. Great sense of humour. Good time planning. The drivers were all good. Highly recommended.
"Wow! What a way to see the country"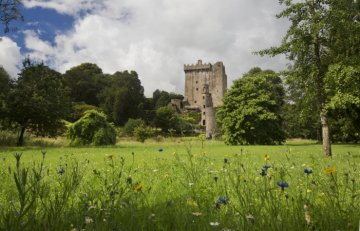 The tour was split between trains and buses allowing us to see the countryside and stop at interesting spots along the way. Our tour guide, Norman, was informative and entertaining while keeping us on track to see so many different sites over the three days of the tour. Blarney Castle and gardens, the ring of Kerry and Cliffs of Moher were breathtaking.
"We can't stop reminiscing and smiling"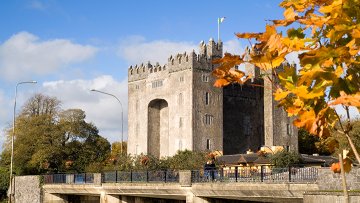 We just ended our 3 day tour with Bob, and we can't stop reminiscing and smiling. When making the reservation, I told the hostess that I wanted to make this trip very special for my bride to be, and she came through!!! She not only paired us with Bob, the most genuine, knowledgeable, energetic, funny tour guide ever, but she upgraded us the to great southern hotel in Killarney, where we experienced a river dance show among other things including exquisite dining and feeling like royalty. Bob made us feel like royalty as well, reserving seats for us, making dinner reservations for us and making sure we were taken care of at every turn. We can't express enough how magical the entire tour was because of Bob and the hostess that took our reservation. We wish you all well and thank you for helping us start our life together in such a beautiful way.
"Highly recommend this tour"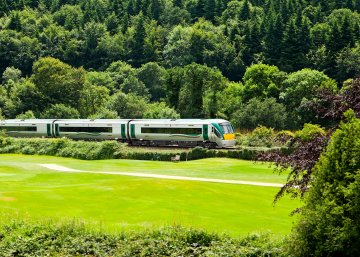 Andy is the best guide ever! What a fabulous tour. I highly recommend this tour for those that have limited time in Ireland or those who just want to sit back, enjoy the views and receive some history and laughs!
"Second time we've used Railtours Ireland"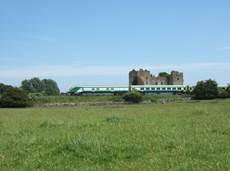 This is the second time we've used Railtours Ireland for our stay in Dublin and all of our excursions in Ireland
We spent several days touring Dublin on our own using the hop on hop off bus and special offers and recommendations from Railtours Ireland. In addition we took excursions to Waterford, Connemara, Galway and Belfast. Our hotel booking were excellent, the excursions by train, coach and vans gave us a fantastic view of the diversity that is Ireland. Add to that some of the most fantastic meals we have had anywhere and our second trip ended as fantastic than the first. What a wonderful country and there is no better way to experience it then by letting Railtours Ireland help plan and book your trip.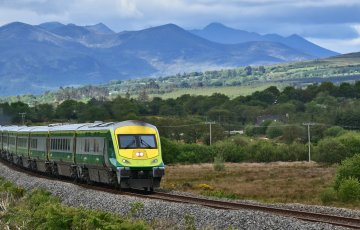 My three friends and I took a three day tour to Cork City, Blarney, The Ring of Kerry, and The Cliffs of Moher. It was amazing! Our tour guides Bob and Brenden were the very best and their stories were amazing! It was so nice they took care of everything! Transportation, hotels, and admissions which made it so stress free and relaxing. This is a must do when visiting Ireland and you want a stress free adventure. Thanks so much we had a blast!
"Only way to tour Ireland!!"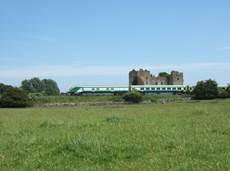 I absolutely loved both tours we took with Railtours. The guides were so friendly and knowledgeable about all areas we went to our were around. The trains were very comfortable with a dining car as well as a tea/ coffee trolley.
Hope to visit again and ALL our trips will be with this agency.
"Railtours Ireland was an amazing experience."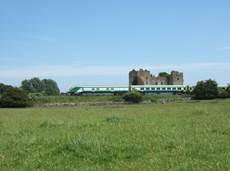 This was the highlight of my trip to Ireland. I was visiting to present a paper at UCD and decided to stay a few extra days. I am so glad I did. Railtours Ireland was an amazing experience. Our host Andy was warm and engaging. He generously shared an abundance of cultural narratives and would break into song while touring the roads of Ireland. I highly recommend Railtours price is reasonable, accommodations are spotless and food is delicious.
"3 Day Tour Absolutely OUTSTANDING!"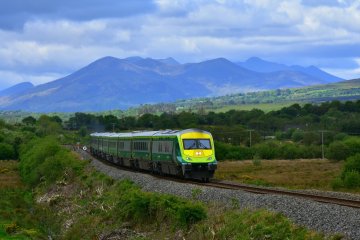 This tour is very highly recommended!!
I embarked on the tour alone after a work conference. it was easy going to the train station and they are set up and organized. Getting on the train all Railtour guides were great. I was with Brian for the 3 day tour and he is amazingly knowledgeable and funny he completely made the tour!
Ireland was on my bucket list to travel around and see and seeing the Blarney Castle (with some retail therapy) Cork, Killarney was amazing and the people are fantastic! , the ring of Kerry was beyond words! We made it on day that was clear and we could see everything! there are no words to describe the beauty! the 3rd day we went to the cliffs and Galway and although it was rainy and foggy Brian kept everyone laughing and continued on! Can't control the weather. Doolin was a super cute town.
If i could have stayed longer I would have. The drivers were great knowing where to go and a couple of them super friendly and funny. Brian our tour guide was fantastic!! really went above and beyond!
"Everything was wonderful"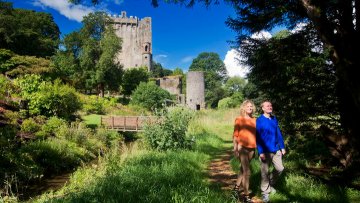 My husband and I went on a three day tour to Blarney Castle, Cork, Killarney, Ring of Kerry, and Clifs of Moher with Brenden. Everything was wonderful, and we cannot recommend this tour enough. We stayed at a great hotel and got to see the wonderful sights of Ireland. Brenden was the best guide and must have kissed the Blarney Stone a few times because he definitely has the gift of eloquence! Very well organized!