"Accommodations were excellent"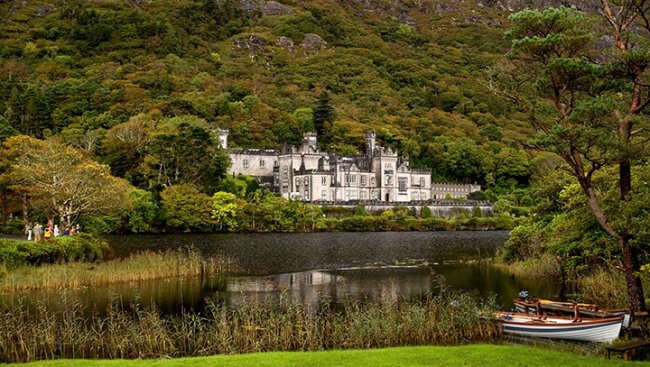 What a lovely way to see this stunningly beautiful country. Hotel accommodations were excellent and in a couple of places we were upgraded. Tour guides were knowledgeable and fun. Well planned stops and lunch breaks. It's amazing how quickly large numbers of people can be handled so smoothly. Amazing places to shop. The hop on and off Dublin bus tour works very well. Combination of city sight seeing, small towns and beautiful countrysides. We really lucked in with the weather as every place we went we got to see it all! A little bit of a short gentle rain one day. Described as angels tears and just enough to keep the dust down! This company will put together a tour to your liking. Try to see as much as you can and enjoy the well informed guides. The only thing I would do differently is add another day and take a break in the middle. We did on average 24000 steps a day! We certainly ate well and there is no shortage of great spots to eat. So much to see and experience!
"WORDS ALONE CANNOT EXPRESS OUR THANKS"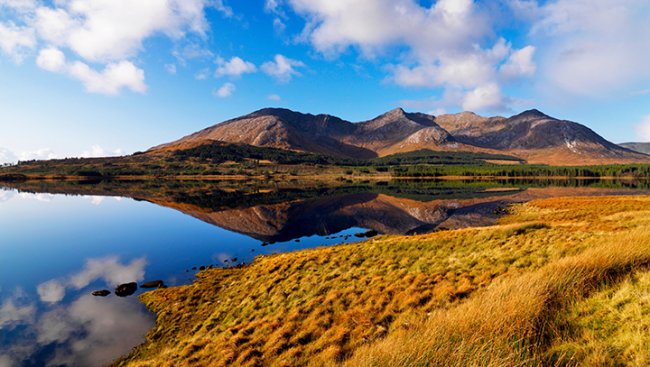 Dear Jonathon - Tour Host
Thank you so much for the tour of Ireland. You really brought to life the issues, challanges, myths as well as the culture of Ireland. Words alone cannot express our thanks for all that you did for us during our time with you. We especially enjoyed the Irish Ceili and the Celtic Nights Show. It was nice of you to introduce me to Shaun and Matt before the show.
I feel that I really connected with my roots and have a whole new appreciation for everything Irish.
"We had an outstanding time. The scope of the tour was splendid. "
I would like to report for the Tormey party on our recent trip. We were on the Titanic Rail Trail & Wild Atlantic Way -9 day tour plus the Welcome Package, starting June 7. We had an outstanding time. The scope of the tour was splendid. We felt we got to see a broad variety of Ireland's sights and attractions. The pace was challenging but not too much even for our group including 8 senior citizens. We can't pick out what we liked best; so many fine sights. The Abbeyglen Castle Hotel was outstanding and a welcome change of pace in the middle of the tour. The owner Brian Hughes did a great job organizing our time there, making us welcome and even providing a souvenir group photo. The logistics for the many transfers, different hotels and attractions went very well. We were impressed with the coordination, detail planning and execution. We had no real problems. We made good use of our free time to familiarize ourselves with various pubs and museums. We got comfortable enough with your railroad and its people that several of us went off by train on our own to visit a new found distant cousin in Bunbrosna, County Westmeath. His pub (Tormey's Bar) could use some tourist traffic if you could add his place to some tours in that area. Your personnel were all very welcoming, knowledgeable and helpful. Several standout for mention here. First, Andy Gerrity, our first leg Host for Cork, Cobh, Killarney and on to Galway. He was very welcoming, helpful, knowledgeable and entertaining. John O' Halloran for the Connemara back county tour was very knowledgeable. Jim (lost his last name, the ladies describe him as tall and handsome, perhaps it was the suit jacket) provided some very interesting history and background on our train ride to Belfast and took our picture at Kylemore. We have already recommended your firm to other potential travelers. We are very pleased with the experience. Keep up the good work
"We couldn't believe how amazing Railtour Ireland and its people are! Wow! Just simply wow!"
We couldn't believe how amazing Railtour Ireland and its people are! Wow! Just simply wow! We were treated so well we felt like royalty! From booking to pick ups, tour guides... amazing! Norman, Pat and Alan, you rock! Gerard who drove us from Killarney to Limerick; Honestly man, can we employ you? You're amazing! Knowledgeable, patient, calm all rolled up in one! Brendan, our dear guide! How do you do it? How can you be so prepared yet so funny at the same time! You have our admiration and heartfelt gratitude! John, who drove us while Brendan was the guide, you're epic! Fantastic! No other way to describe you! Michael at Deros - thank you for the amazing time, the views, the photography breaks, the dining suggestion! You are one incredible man!! Thanks ever so much guys!!!
"I would recommend this company to anyone wishing to have a very comprehensive tour of Ireland"
9 day Wild Atlantic Titanic tour .6 people ranging in age from early 50's with a disability to 76. First I have to say this is our first trip to Ireland and our first experience with a tour group. We didn't know what to expect but the itinerary that was sent to us via email and then also given to us when we met the Railtours rep at the train station in Dublin was very detailed. We never were left to flounder on our own. We were handed from guide to guide be it train or bus. We had a person with us that is disabled and much care was given to make sure he was comfortable when he could not join us on some of the site seeing along the way.
Things we learned about touring.One, wear comfortable clothing and shoes. Ok you don't want to look like a tourist , well you are getting off a bus or train and following a guide , you are a tourist. Dress comfortable and wear shoes you can hike in. I am very athletic and some of the sites are a climb. The steps up Blarney castle & Bunratty castle very doable for most. The fort on Inés Mor , the Cliffs of Moher, the access to the rope bridge and the Giants Causeway.. all will give you a work out. Second thing we learned , take a break. We did the nine day tour and having a day off in Dublin was very much needed. This tour you are on the go, and do a lot of site seeing. Allowing yourself a day off is not wasting time, its recharging for the next adventure. Every hotel we stayed was prepared for us, welcomed us and were all very comfortable. Those that were exceptional were the North Star Hotel in Dublin. Claire went out of her way to make sure we had everything we needed. She is the best and will take great care of you. John , Kevin and Sean the bartenders, well , what can I say they also took great care and were lovely to chat with. The Abbeyglen Castle hotel in Clifden.. lovely place , interesting and very relaxing. If I had it to do again , I would take a 2 day break at the Abbeyglen Castle vs. the overnight stop. Third thing, find a way to spend more time in Northern Ireland. The guided tour is one day , you are then on your own for the next day, with hop on hop off bus passes and a ticket to the Titanic site.And that is fine but I think there are more things to do and we just didn't have the time to research it and find out. Suggestions, on this 9 day tour , the day we landed in Galway, was a Saturday night, finding a place to eat was a challenge, do a bit of research and book a restaurant ahead on the weekends so you do not have to go door to door to get some food after a long day of travel. This tour gave us many lasting memories, many laughs and just an overall great experience.Railtours, Jim, Fiona, Shane, from the emails and phone calls setting this up to every single person we came into contact with you were all professional, friendly , accessible. Your guides, both the Railtour people and the subcontracted again , all very well versed in the local history , fun and ready to help and answer questions.
I would recommend this company to anyone wishing to have a very comprehensive tour of Ireland. Thank you for all the help, and a wonderful experience.
"The tour was fabulous...great staff..."
The tour was fabulous...great staff, friendly, and willing to make your day as memorable as possible..a no hassle, good time trip!