"A great introduction to Ireland by friendly guides"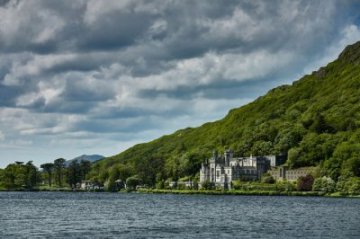 "We chose the 6 day tour that included Blarney Castle, Cobh, Killarney, Ring of Kerry, Bunratty castle, Cliffs of Moher, Aran islands, Connemara and Giants causeway. The guides (Brian and Andy) were wonderfully informative and friendly. The hotels excellent (we booked directly with rail tours and got free upgrades to 4 star hotels). The weather was sunny most of the time and the countryside delightful. We were glad we chose this way to see Ireland. Highly recommended!"
"Our tour guide, Norman, was fabulous."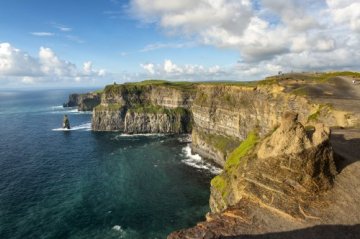 "Ireland was on our bucket list. We did the 6 day tour...Dublin to Killarney to Galway to Belfast. Our tour guide, Norman, was fabulous. Everything went very smoothly. I would definitely use this tour company again. We had the trip of a lifetime!"
"This tour is the only way to go"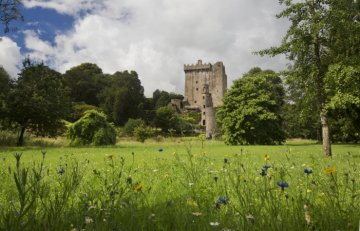 Absolutely fabulous tour, accommodations and guides. These people at Railtours really had their act together. We had great guides with us every step of the trip and they went out of their way to make us feel like "King of the Hill". Shout out to Peter and Paddy great job guys. If you are interested in going to Ireland this tour is the only way to go. And the best is the price there is no way we could have done and seen all we did for this cost.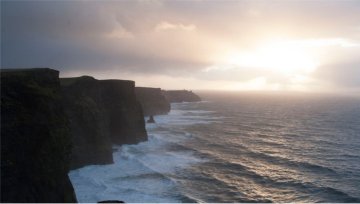 Thank you to RailTours for a wonderful 6-day trip! I researched Ireland tours extensively and am so glad we chose RailTours. All of your guides were like history books of Ireland! Andy and Paddy, specifically, will always be remembered very fondly. Andy was so very knowledgeable, patient and kind to our very diverse group. His in-depth knowledge of Ireland was awesome and interspersed with humor and singing, which made the 3 days on the Wild Atlantic so wonderful. Paddy was our guide for the Dublin/Belfast part of the trip. He was genuinely concerned for our comfort on the long day from Dublin to Giant's Causeway and return. He made both the sights and the train trip delightful with his knowledge and conversation. Thank you to all RailTour employees whom we encountered both on the phone prior to our trip and on our trip. RailTours is the way to visit Ireland! Again, thank you so very much for a wonderful trip!
"I would recommend the train."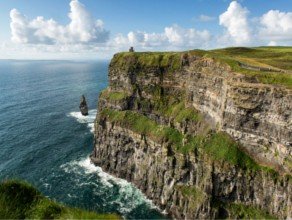 Great tour. Andy was fantastic. Our escort on the train from Belfast went out of his way to take us to our hotel personally. This was my third vacation in Ireland. First by car, second by bus. I would recommend the train. Very economical and the itinerary was excellent.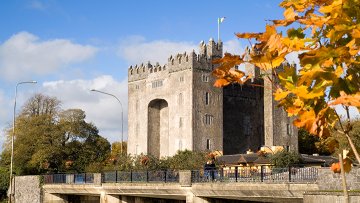 My sister and I took the 4 day railtour. It was everything we could ask for. First class accommodations, comfortable bus/train transport. Our guide the first 3 days was Bob..all I can say is he was the best tour guide I have Ever had the pleasure of touring with. From his organization to his excellent knowledge to the side stories, he was a pleasure.
We would never have seen Ireland in such detail if not on this fabulous tour!
"Everything was planned out perfectly"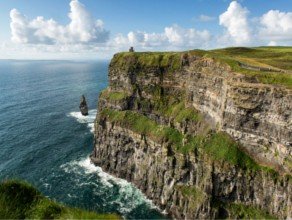 Hello Railtours,
I just wanted to drop a note saying how pleased we were with our 6 Day All-Ireland Railtour last week. We were with Andy for the first 3 days, followed by Brendan, then Paddy. Ray was our guide in Northern Ireland. All of them were very nice and kept the tours organized and moving. Everything was planned out perfectly. We were really impressed by our accommodations. Everyone with Railtours was very friendly and answered any questions we had. We loved all the information that your guides gave us for the places we were visiting. They were very entertaining with their jokes, stories and songs (Andy). We would not hesitate to use Railtours Ireland again and will be recommending it to our friends.
Thank you,
John Gilmore & Family
6 Day All-Ireland Tour
June 5-10
"Really a First Class Tour"
"Exceptional 6-day first class Rail Tour Ireland"
The tour covers all the beautiful parts of Ireland, the hotels were first class and exceptionally well located. The tour guide, Jonathan Beaumont, was excellent, providing us with all the history and highlights of each place and keeping the group together. He was very knowledgeable and entertaining and we highly recommend him and the tour. The organization was superb, and there was always a Railtour staff at hand, at the train stations or coordinating with the buses. Really a First Class Tour.
Visited September 2016
"The most incredible time"
My friend and I were on the 6 day All Ireland Tour and we had the most incredible time. Andy was our guide from the 19th-21st and he was awesome. We could not have asked for a better tour guide. He kept us entertained and made sure we knew what was going on each day
"My husband and I did the 6 day Ireland tour and it was amazing."
This was the best way to turn 50! My husband and I did the 6 day Ireland tour and it was amazing. Railtours were well organized; we did not have to worry about where to go, when to meet, what to see, they had everything planned for us. We learned so much more about Ireland then we would have if we attempted on our own. The tour guides were friendly and knowledgeable; shout out to Andy, Margaret, David, and Allen from McComb Tours. Special Thank you to Randy of McComb Tours/Belfast for making sure we did not miss a thing when our train was late. Just one suggestion; be sure to give yourself a day or two extra in Dublin, the time allotted on the tour is not enough time to see everything. I will (and have) recommend Railtours if you want to see the best of Ireland.