"Wonderful Experience from Beginning to End"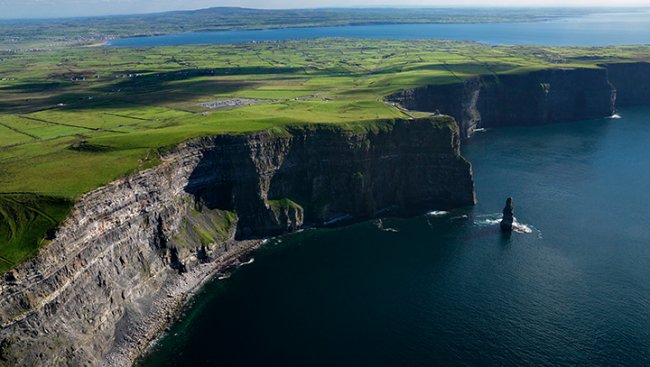 I have just returned from my first rail tour of ireland. It was a wonderful experience from beginning to the end. The guides were fantastic. The drivers of the coaches were amazing. I couldn't praise them enough. The trains were excellent all round; railtoursireland first class was first class.
"Excellent Train and Coach Tour of Ireland"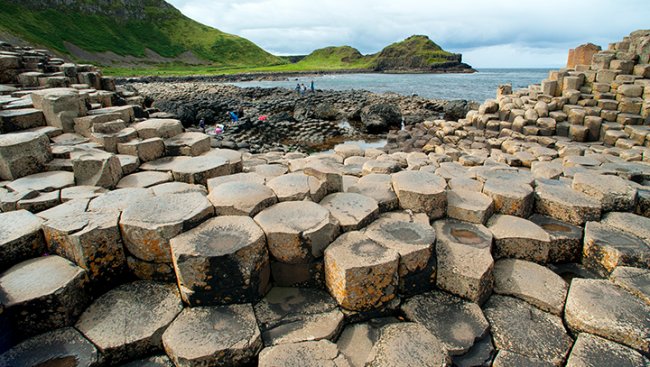 This trip was over a year in planning due to Covid. Fiona and Mervyn were very helpful as the tours and dates available were constantly changing. We finally were able to book the All Ireland Rail Tour from Dublin and the Two Day trip to Belfast from Dublin. I recommend arriving several days ahead of your scheduled tour to spend time in Dublin and recover from jet lag if you are traveling from the States. All of the guides were very helpful and knowledgeable. Michael was my favorite! The hotels and the food at the various pubs was excellent! What a wonderful way to see as much of Ireland as possible in a limited amount of time.
"Some Beautiful Artwork from a Happy Traveller!"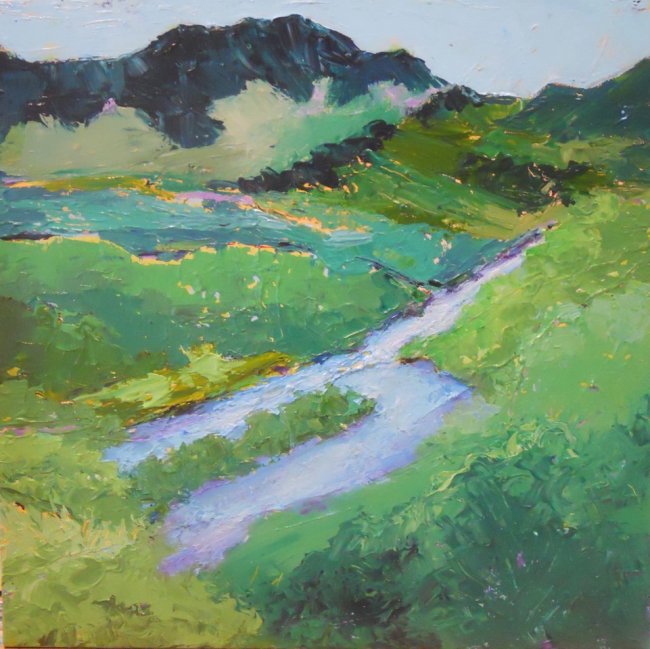 My husband and I had a wonderful adventure throughout Ireland on your six-day rail tour last year. I took a shot of this hillside in County Kerry on our travels.
I am an artist (and gallery partner) and have had a lot of time on my hands lately…so I (hopefully) put my talents to good use.
Enjoy!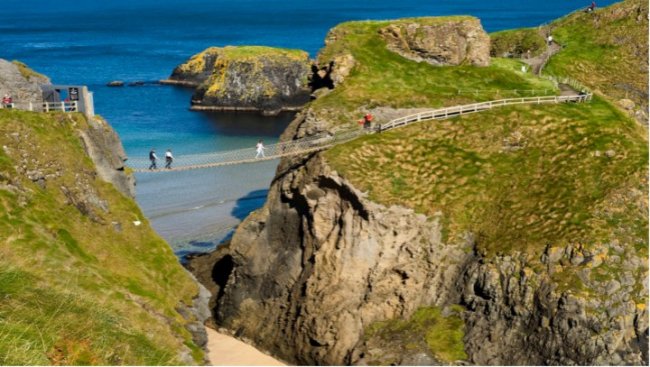 Just finished the 6 day tour! It was amazing and so was our tour guide Andy Garrity!
Full of knowledge about Ireland and can sing!
We had so much fun!
"Hats of to the team in bright yellow: Railtours Ireland!"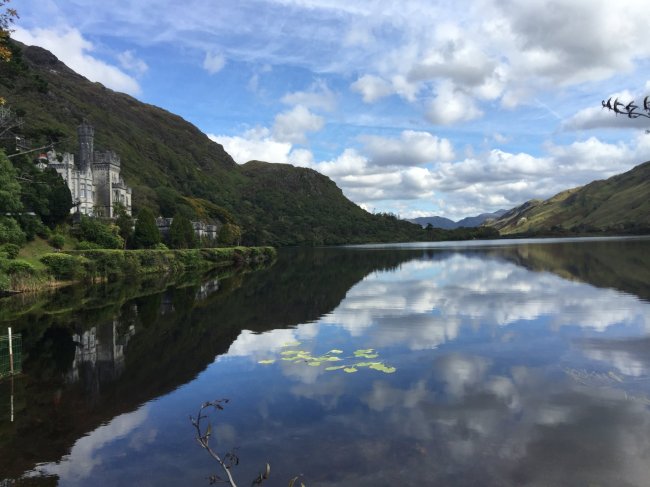 Enlightening Emerald Island Tour
We took the 6 day tour which took us to the Killarney area, Galway, and Northern Ireland. We visited Blarney and Bunratty Castles, Ring of Kerry, Connemara, a Folk park, the Cliffs of Moher, the Burren, St. Colman's Cathedral and the Heritage Center at Cobh, Kylemore Abbey, Carrick-a-Rede rope bridge and Giant's Causeway. Due to the remnants of Hurricane Lorenzo, our day trip to Inis Mor in the Aran islands was canceled. John Scott provided history as we Cork and Cobh the first day, helping us get oriented to his country. Jonathan Beaumont was our guide for the remainder of the trip. He has an excellent command of Ireland's history, an appreciation for the connection created through music, a talent for sharing the legends and folklore. He interjects all this with " myths" about Ireland and a sense of humor with his jokes. All of this was well- balanced to keep our interest. On our Aran Island canceled tour day, he offered to come up with other activities. I thoroughly enjoyed him as a guide. The country is about the vibrant green pastures with sheep, the folklore, the music, the excellent pub food. Traveling long distance by train, then having two days to tour the area was nice. I felt we had ample time to explore each area....and see as much as we could of this country. Hats of to the team in bright yellow: Railtours Ireland!
"A great introduction to Ireland by friendly guides"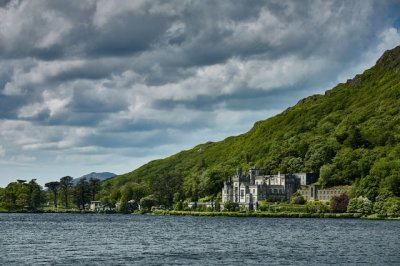 "We chose the 6 day tour that included Blarney Castle, Cobh, Killarney, Ring of Kerry, Bunratty castle, Cliffs of Moher, Aran islands, Connemara and Giants causeway. The guides (Brian and Andy) were wonderfully informative and friendly. The hotels excellent (we booked directly with rail tours and got free upgrades to 4 star hotels). The weather was sunny most of the time and the countryside delightful. We were glad we chose this way to see Ireland. Highly recommended!"
"Our tour guide, Norman, was fabulous."
"Ireland was on our bucket list. We did the 6 day tour...Dublin to Killarney to Galway to Belfast. Our tour guide, Norman, was fabulous. Everything went very smoothly. I would definitely use this tour company again. We had the trip of a lifetime!"
"This tour is the only way to go"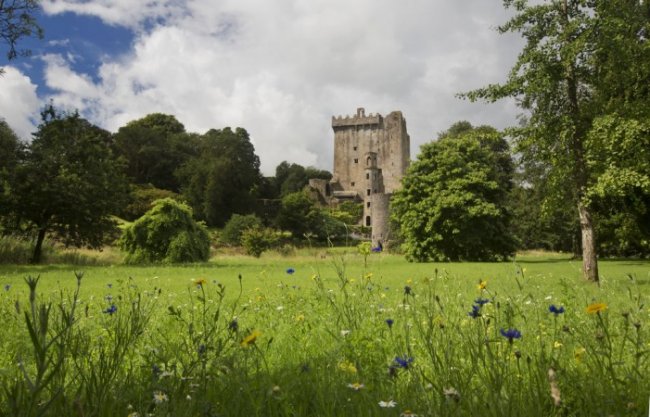 Absolutely fabulous tour, accommodations and guides. These people at Railtours really had their act together. We had great guides with us every step of the trip and they went out of their way to make us feel like "King of the Hill". Shout out to Peter and Paddy great job guys. If you are interested in going to Ireland this tour is the only way to go. And the best is the price there is no way we could have done and seen all we did for this cost.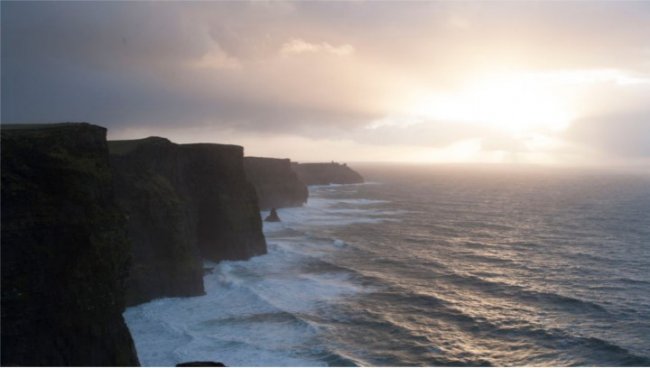 Thank you to RailTours for a wonderful 6-day trip! I researched Ireland tours extensively and am so glad we chose RailTours. All of your guides were like history books of Ireland! Andy and Paddy, specifically, will always be remembered very fondly. Andy was so very knowledgeable, patient and kind to our very diverse group. His in-depth knowledge of Ireland was awesome and interspersed with humor and singing, which made the 3 days on the Wild Atlantic so wonderful. Paddy was our guide for the Dublin/Belfast part of the trip. He was genuinely concerned for our comfort on the long day from Dublin to Giant's Causeway and return. He made both the sights and the train trip delightful with his knowledge and conversation. Thank you to all RailTour employees whom we encountered both on the phone prior to our trip and on our trip. RailTours is the way to visit Ireland! Again, thank you so very much for a wonderful trip!
"I would recommend the train."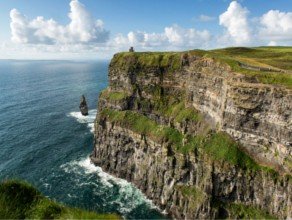 Great tour. Andy was fantastic. Our escort on the train from Belfast went out of his way to take us to our hotel personally. This was my third vacation in Ireland. First by car, second by bus. I would recommend the train. Very economical and the itinerary was excellent.