" A great way to see different parts of Ireland"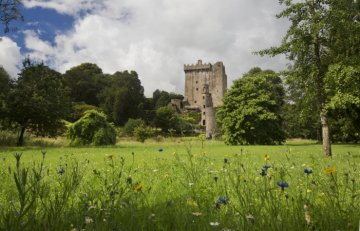 This tour is a great way to see different parts of Ireland and learn a little history along the way! Our tour guide, Jonathan was extremely knowledgeable and took the time to get to know each person on the tour and their ancestry. He also took the time to make a reservation for our entire tour to go out to dinner together in Killarney. During the tour, we saw spectacular views and got to explore different cities. I would highly recommend this tour to anyone interested in exploring Ireland!
""Fantastic tours and staff""
I booked a 2 day tour to cork, Cobh, and the Ring of Kerry. We overnight in Killarney at the International Hotel. Day 1 we met Bob p, our guide for the 2 days and John our driver in Cork. Very friendly, knowledgeable, and professional. The 2nd day we left Killarney for the Ring of Kerry with Michael our driver. Beautiful. Bob introduced us to Sally our escort back to Dublin. Very friendly and engaging. It was a fun trip with alot of information and covered alot of area.
Johnthan our tour guide was absolutely amazing! You can't get better than him! We made stops that wern't on the itinerary that really made the trip! We had a beautiful day at the Ring of Kerry it was truly phenomenal!