" I would recommend this tour hands down!"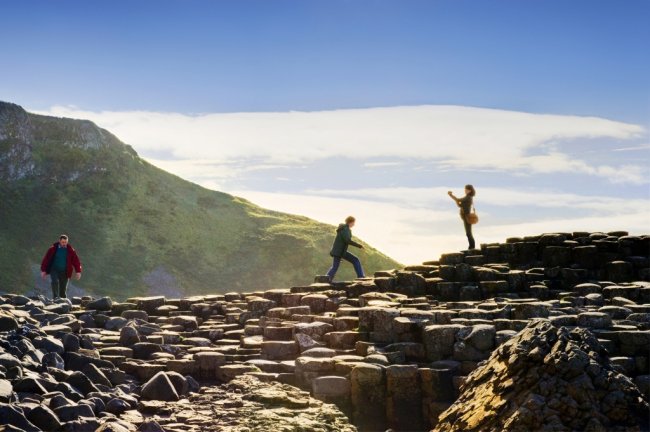 My friend and I had a great experience on this tour. Everyone we worked with was very helpful and friendly. Our bus driver Patrick was totally great, and the folks at the Railtours were also great! We did this tour upon arriving in Ireland and I was nice to know we didn't have to plan or do much more than just show up on time. Hotel accommodations were great as well. I would recommend this tour hands down!
"They really made the trip great"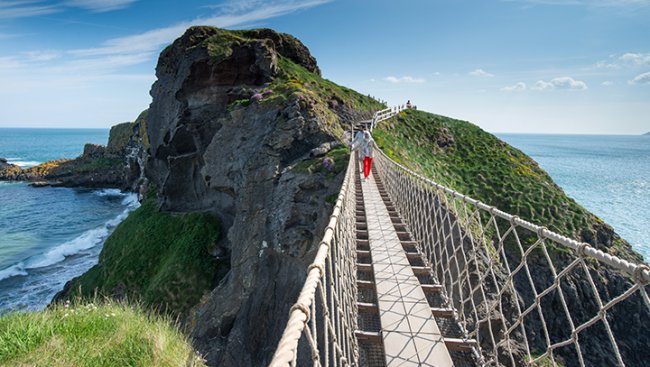 This was a fantastic trip. Everything was well organised and on schedule. Our railtours guide Peter was great as was Paul who was our driver and guide in Northern Ireland (Mc Comb's). They really made the trip great - it was the best day trip we had (out of 4). Will definitely use railtours ireland again.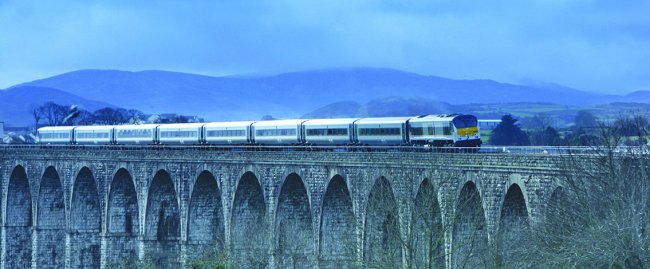 So easy! Great guides, very comfortable with wonderful sight seeing:)!! I would highly recommend taking this tour from Dublin to Northern Ireland.
"The organization was top"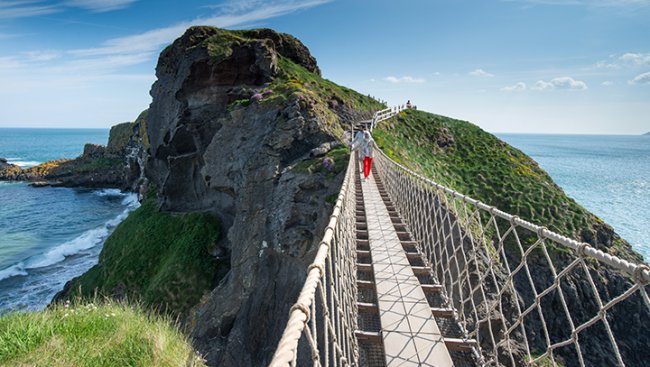 Thank you for the railtour to the Giants of causeway. The organization was top, the trip by Train and bus was very long but it 's worth considering the beauty of the country.
We recommended
Vanessa et Christophe
"Giant's Causeway was a terrific experience"
Giant's Causeway, Carrick-a-Rede Rope Bridge, and more with RailTours Ireland!
Sean was a wonderful guide on the railways. He took care of our small group, answered our questions, and treated us with the utmost kindness. No service was too large or small! Our driver was quite a comedian and also took good care of the group. Unlike in a different bus trip with a different provider, no one was left behind:) Northern Ireland was beautiful! Giant's Causeway was a terrific experience. The rope bridge was a thrill for DH. The quick driving tour of Belfast was informative. Dunlace Castle was a nice stop for photos, too!
"Really recommend Railtours Ireland"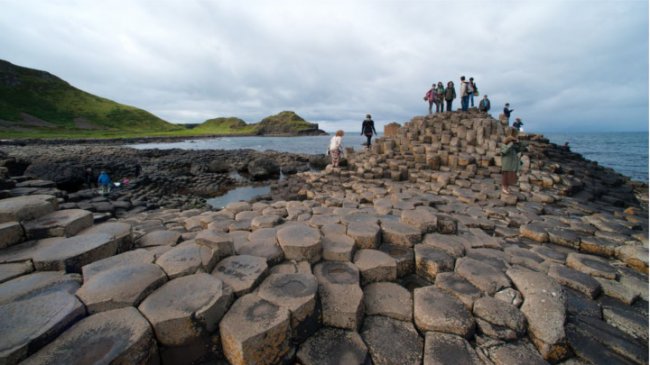 Been on 2 tour's with Railtours Ireland now, First Limerick to Cliff's of Moher down the Atlantic coast Second up north to the Giant's Causeway.
Super satisfied on both tours and great guides, Andy (singing ) on the first and Sean on the second. Can really recommend Railtours Ireland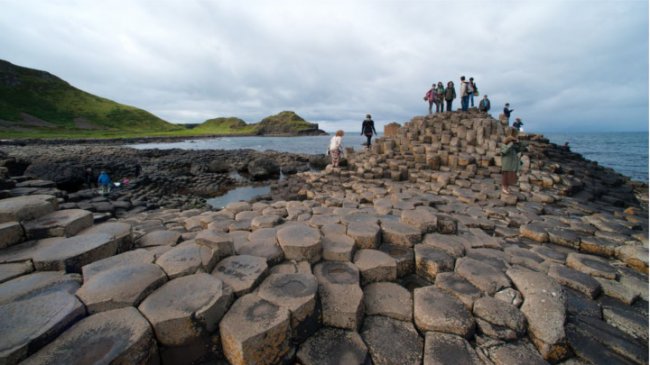 This is the first time I've booked with any tour company as I normally like to plan my own trips, but I have to say, Railtours Ireland just may have changed my travel experiences forever. They were wonderful! The planning and coordination involved in getting us from Dublin to Northern Ireland and back, all on schedule was truly amazing. I believe that they have their services absolutely fine tuned and would highly recommend them to anyone visiting Ireland. I wasn't unhappy with any aspect of the trip, from the first class train ride, to the comfortable coaches, the knowledge of the area by the guides, and the selection of the hotel stays. All wonderful. Great job Railtours.
Visited March 2017
"A great way to see countryside and castles"
From its beginning at Connolly Station in Dublin to the return that night the trip was always interesting. Observing the countryside, visiting castles, and walking the Giant's Causeway area was nice. Adding to the value of the trip was the information provided by the Railtours guide and bus driver. A layover of a few hours in Belfast gave time for an excellent meal.