"Informative and punctual"
Punctual. Very informative. Definitely recommend for future travelers. Did a good job of keeping everyone together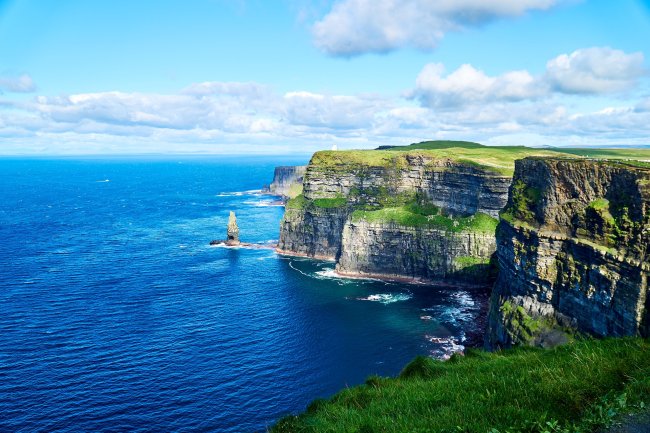 A family of three from Sweden, and we all had a really nice time. The guide, Brian educated us with his extensive knowledge, as well as entertained us with his humor. I can highly recommend a tour.
"Excellent, well-paced tour!"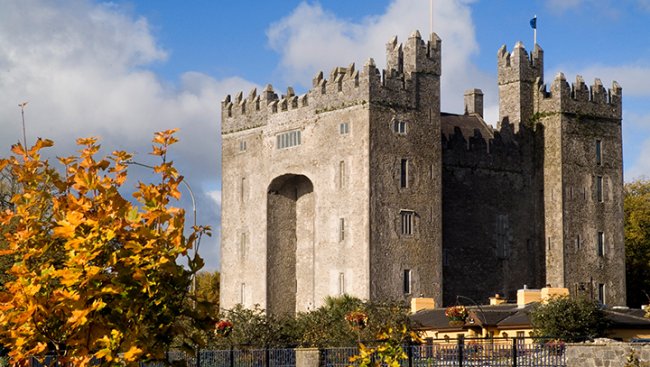 I am traveling with my parents who are 70+ years old and decided to take them on a rail tour since many buses don't have restrooms. I'm so glad I paid the additional cost for rail instead of the bus! While it was an early start (07:00 departure) the train ride was quite comfortable and the directions to check in were very clear. One thing to note is that breakfast isn't really available on the train. The cafe car is quite busy so unless you make a reservation ahead of time, the only thing available is the cart that goes up and down the train aisles that offers a very modest selection of pre-packaged baked goods, coffee, tea, and sandwiches. The Heuston train station itself has a decent selection of coffee/tea, deli, and a fast food place where you can purchase food ahead of time if you don't have breakfast included in your tour package.

Onto the tour! Our tour guide, David, was very knowledgeable and attentive throughout the entire day, which was quite long since we returned to Dublin at the end of the tour. It was well paced with a great lead-up to the headliner, the Cliffs of Moher. Bunratty Castle was a delightful surprise with an entire medieval village on its campus. The castle itself was quite impressive on the inside and the quick tour we're given provides great context before you're given time to explore.

Then there's the ride up the coast to Galway. We visited in the middle of January when the sun goes down around 16:45 so we had a nice view for the beginning of the ride and a dusk view (which certainly wasn't bad) for the remainder. There were opportunities to quickly hop off of the bus for photo opps at scenic points along the way.

Overall, it was a wonderful experience. I highly recommend this tour!
"The sights were amazing!"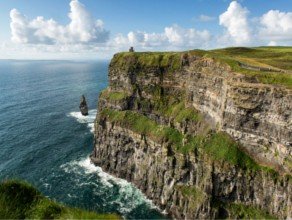 Our group of 10 had an incredible experience on this train tour with our guide, Jonathan. He was knowledgeable and entertaining. The sights were amazing! The fog lifted just enough for us to see the Cliff of Moher in all its glory. As well, our family loved the Burren and Bunratty Castle. I recommend this tour, and Jonathan, highly.
My mom and sisters and I went on this over Christmas break and it was awesome.
We had Terry as our guide and he was the absolute best. We did everything we expected to do on the tour and more. If he is able to let you see something cool and the bus is on time then he will do it. Terry took care of everything and called the restaurant ahead of time at Cliffs of Moher so our food was out quickly and then we got to go to the cool chocolate shop. The tour itself was amazing and the views were incredible. We had enough time to look at everything plus more to walk around and shop as well. Terry gave us recommendations and then let us go do our own thing if we wanted. We loved his little intro and tours he gave because they were very informative but then we got to go look around on our own too. The end of the tour we did a toast on the train and it was so cool! We love Ireland and our awesome tour guide Terry! We hope to return again soon.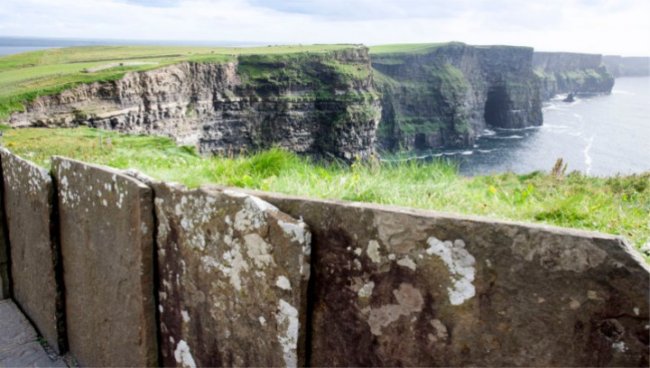 Bunratty, Galway, Cliffs of Moher - AMAZING!
This day trip was truly wonderful. We had the most amazing guide, John Todd, who made the day so memorable. John made sure we were well-informed about all of the sights we were seeing, as well as making it so much fun. While I think the trip would have been special no matter what, John was really the cherry on top! This tour definitely exceeded my expectations and was one of my favorite parts of my trip to Ireland.
"Highly recommend this trip"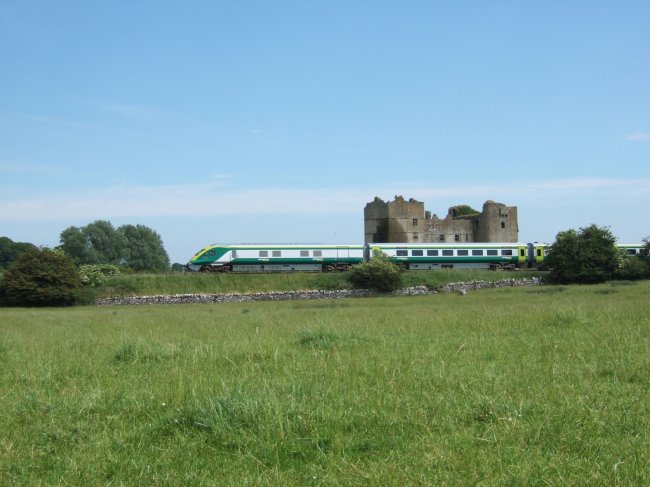 Well organized and a great day
TripAdvisor review: Railtours Ireland First Class - Day Tours
We did the one day trip by rail to/from the Cliffs of Moher with Bunratty castle and a couple other stops along the way. Overall the day was very pleasant and a great time.
Our guide was John Todd, and he was just spectacular. We thoroughly enjoyed his commentary throughout the day and chatting with him on the train back to Dublin.
The Bunratty Castle and grounds were nice. After being in Dublin and miles of concrete for a few days, being in the green of this site was very appealing. It was quite cool in the morning and the grounds and castle were quiet, it was perfect.
onto lunch and a great pub in Dooling and then onto the cliffs, they were amazing and not crowded.
Meeting John in his yellow jacket at the train station was easy, the ticketing and overall instructions throughout the day were very good. We've been on many guided tours and this was a well thought out and easily navigated day. I think our group of 13 did a good job of staying on time, which helps.
I would highly recommend this trip and I would hope you are lucky enough to get John Todd as your guide.
View our Cliffs of Moher, Bunratty Castle, Burren & Galway Bay tour HERE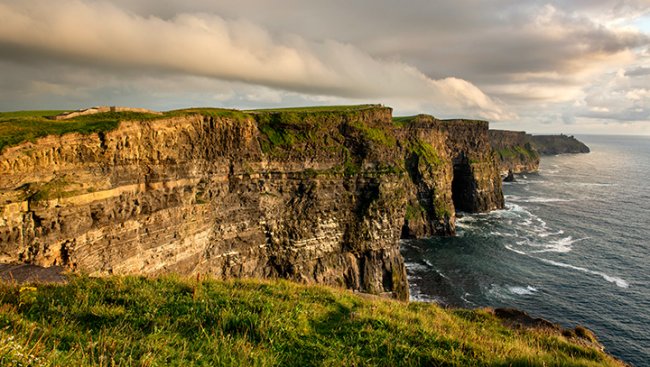 Had an excellent guide(Peter MacDonald) for the day. Left Dublin Train Station at 7:00 am and returned just before 10:00 pm. A full day of beautiful Ireland scenery and history with lunch at a wonderful Irish pub in Doolin and dinner on our own in Galway. Absolutely wonderful.
"We had a fantastic tour "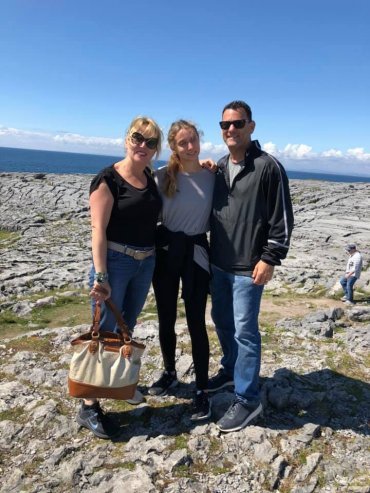 "We had a fantastic tour with David. The Cliffs of Moher, Bunratty Castle, the Burren and Galway Bay is a great way to see a lot of Ireland in a short amount of time. David was a fabulous tour guide and made the day truly enjoyable."
"Incredibly knowledgeable "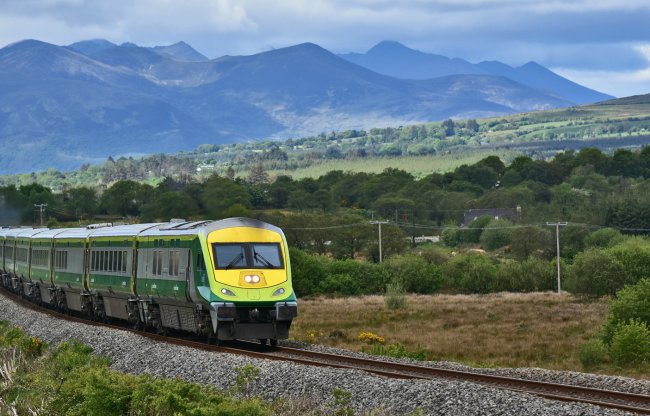 We had a wonderful time on this tour! We were never worried about getting lost. Our guide, Jonathan, was incredibly knowledgeable and took great pride in his country and its history. We had plenty of time at the castle as well as the Cliffs. I enjoyed the bonus quick tour of Limerick as well as the bonus stop at the Burren! Of course, there is only a set amount of time so we really didn't get to see much of Galway. We will have to save it for another trip! Thank you for a wonderful time.