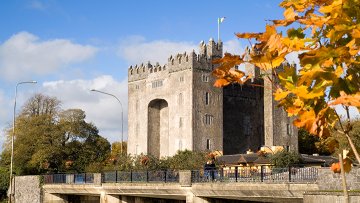 Cliffs of Moher, limerick, Galway, Doolin, the burren
Jonathan was an amazing tour guide with a wealth of information and a fantastic sense of humor! He kept us engaged the entire time and made it a ton of fun!
"Can't wait to do another tour with them!!"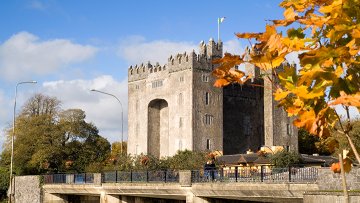 This tour was fabulous! Perfect amount of time at each place, fun train ride and nice bus ride to Cliffs of Moher with beautiful scenery along the way. Andy our tour guide was very funny with his stories and made the trip so much fun. Also, a shout out to Jonathan another tour guide who had a special surprise for us on the train ride back! Along with their singing and visiting with us, it was one of the highlights of our trip to Ireland. We will definitely do another tour with Railtours Ireland. Thanks guys!! ;-)
"Rail tours are phenomenal"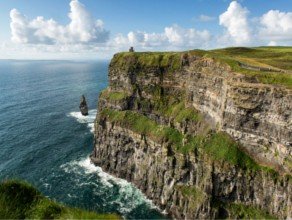 We took 2 rail tours- they are comfortable. I prefer this to the all day bus tour. These tours are long depending on which one you take. Peter and Laim were wonderful host. We were here for a week I recommend take 3 railway tours and 2 bus tours. These guys took care of us and were great. FYI the trains have power plugs and tables plus a bathroom. Free wifi. My family are big guys over 6'4". The leg room is great.
"I would definitely recommend this day tour! We had the best time!!"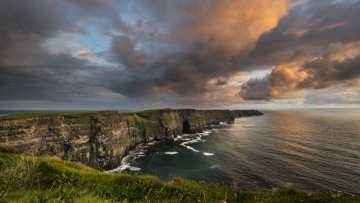 Cliffs of Moher with Joe
During our Spring Break trip to Ireland we took the train/bus tour to the Cliffs of Moher, Bunratty Castle, Burren and Galway Bay. This day tour is definitely a must while visiting Ireland, the scenery is truly spectacular! We really lucked out with the weather and had a clear day which made the view from the Cliffs of Moher breathtaking!
We loved our tour guide Joe! He was so informative and caring about all of the people on the tour.
I would definitely recommend this day tour! We had the best time!!
"Great way to see the countryside in 1 day"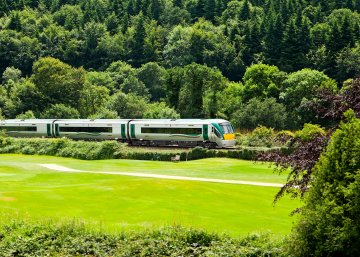 Our guide Brendan did a great job ushering us on to the train and bus, all the while entertaining us with stories that illuminated all the places we visited. I especially enjoyed learning about the Fairy tree and enjoyed the great seafood chowder at O'Connors and laughing with the woman who runs the quaint chocolate shop next door. If I were to improve anything it would be slightly less time at the Cliifs and slightly more time in Galway. The shops in Galway close at 6p. So I would also advise hitting them when you arrive at 5:30p. We walked past to see Claddagh Row and the river and when we headed back they were shutting down
"Exceeded our expectations!"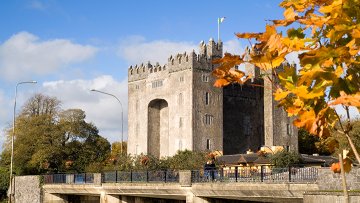 Our family booked this tour based on the description given on-line. It exceeded our expectations! The guide, Liam, was such a friendly, welcoming, knowledgeable gentleman! He watched over us - sharing stories, history and more. The most amazing adventure we have experienced - a day jam packed with views, food, castles, nature and local culture. I would definitely book this tour again!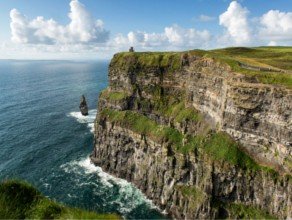 We had very limited time in Dublin and wanted to make most of it, couldn't have chosen a better way to visit the Cliffs of Moher and back in one day. We followed recommendations of our guide and we're not disappointed, they know what they're doing. Well done.
""Splendid: Cliffs of Moher and more""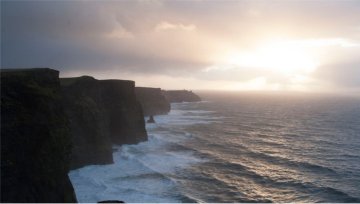 Yesterday my wife and I jumped on a tour by these fine folks. It's obvious they do this a lot.
The train travel was well done in a comfortable car with snack service.
We transferred to a really nice medium size coach
Our guide was Brian an he was hilarious. His knowledge and passion for Ireland was impressive. He took the time to get to know each of us.
Brian made an interesting trip a blast. We would do it again but would ask for Brian!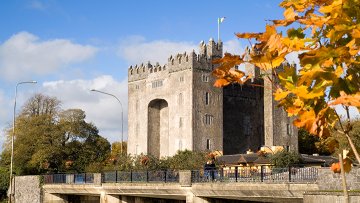 "Andy was wonderful"
We took the train/bus tour to the cliffs of Moher with Andy. He gave us a wealth of great history and plenty of time to explore, while singing several tunes. Fun for all ages.
Visited March 2017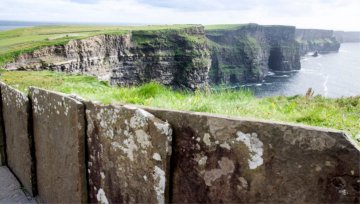 Jonathan Beaumont was the best tour guide that my husband and I have had so far. He made our trip to the cliffs of Moher not only fun but educational. We learned so much about Ireland's history from him and the land we traveled across. We highly recommend Railtours Ireland First Class and if you can we also recommend trying to be on one of Jonathan's tours. Sláinte!