Travel North by Train
Tour DC10TD
Derry City with Taste of Belfast/Titanic
Explore North Ireland at your Leisure
3 Days
$463pps
From price is based on 1 adult sharing.
Depart:
07:35 Dublin Connolly Station
Return:
At your leisure - choice of train times
Departs:

Jan - Dec
Mon
Tue
Wed
Thu
Fri
Sat
Sun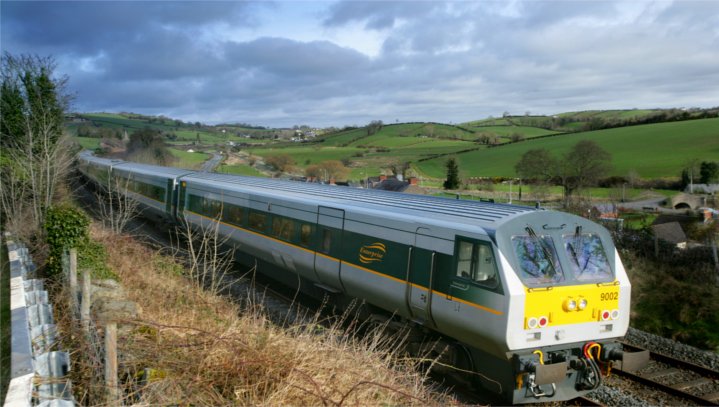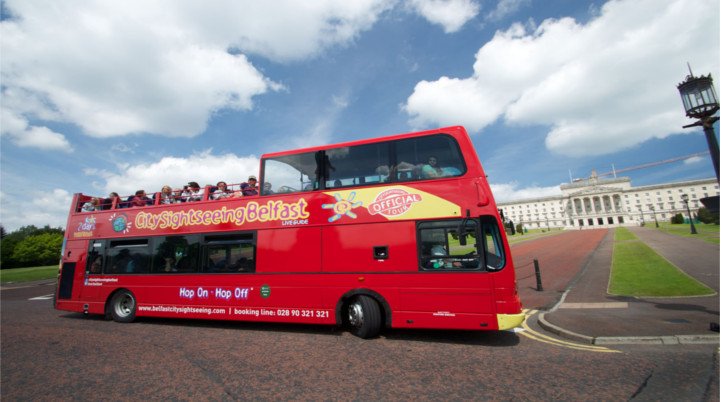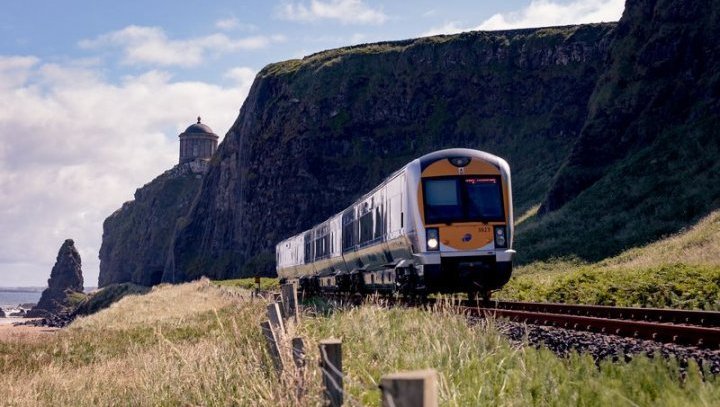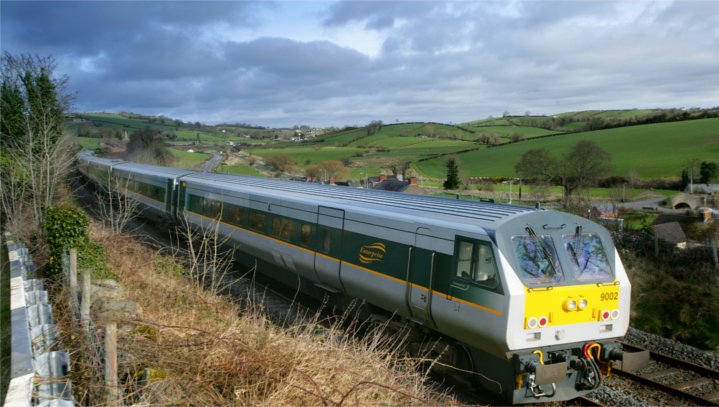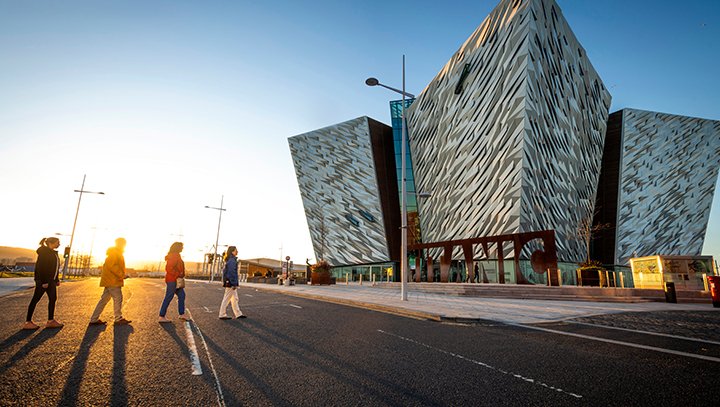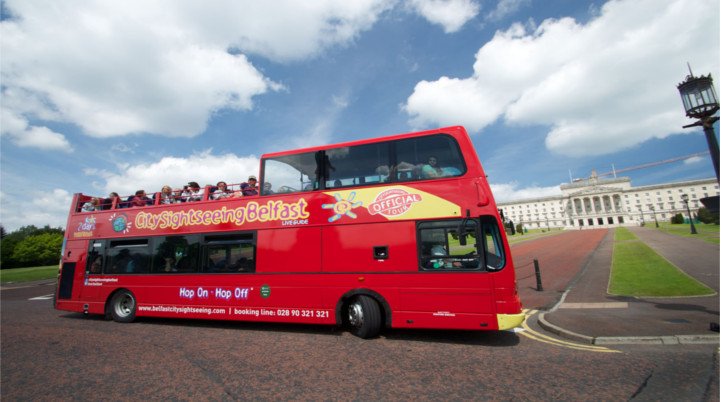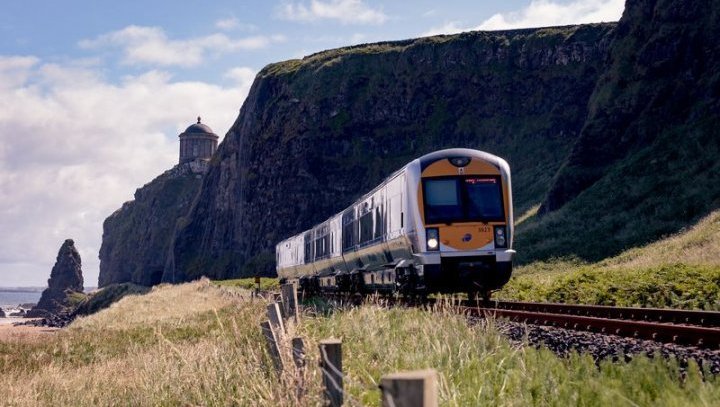 What's included?
Return Rail, Dublin - Belfast with reserved seats outbound
Railtours Ireland Host Dublin to Belfast
Belfast City Tour
Admission to Titanic Visitor Centre, Belfast
3-Day Rail & Bus Ticket on Translink Services in Northern Ireland
2 Nights in Four Star Hotel Derry City
Two Full Irish Breakfast & One Dinner
Derry City Tour
Book Direct with us and get FREE UPGRADES*
FREE Dublin Bus Hop on Hop off City Sightseeing Tour
Overview & Map
Travel North by Train
We are delighted to present for the first time ever an Independent Tour to the City of Derry, with a flavour of Belfast City on the way!
Please note that this tour is only available for groups of two or more.
Full Itinerary
Day 1:
Derry City with Belfast & Titanic Visitor Centre en-route
hide
Check-in 20 minutes prior to Train Departure at Connolly Station, Railtours Customer Services Desk. Our Representatives will be in Bright Yellow Jackets.
Check-in Dublin Connolly Station for 07.35hrs departure of the newly refurbished Enterprise Express rail service to Belfast. There is a breakfast/snack car available on the train. Our Railtours Ireland Host, who travels with you to Belfast, provides you with a full travel Itinerary and tickets for the next 3 days.
On arrival in Belfast you are free to explore this fascinating city at your leisure on a City Sightseeing open-top Bus. See close up the world famous political murals depicting "The Troubles" or visit Crumlin Road Gaol. Write your thoughts on the Peace Wall alongside those of US former President, Bill Clinton and the Dalai Lama. Visit Titanic Belfast, a monument to Belfast's maritime heritage on the site of the former Harland & Wolff shipyard where the RMS Titanic was built.
In the late afternoon take the train to Derry City on the banks of the river Foyle. Enjoy one of the great rail journeys of Ireland as your train passes along the spectacular North Atlantic Coast from Colraine to Derry City. The journey takes just over 2 hours 15 minutes with a choice of 3 departure times between 15.20 & 19.20 from Belfast Central. Upon arrival in Derry Rail Station take a 5 minute Foyle Shuttle bus (FY17) to the city centre adjacent to your 4 star hotel.
Overnight Stay:
Dinner, Room & Full Breakfast at either City Hotel or Maldron Hotel
Day 2 :
Explore Derry City at your Leisure
view
Today you are free to explore City of Derry and its environs at your leisure. Derry has 1,500 years of history and culture enclosed within Ireland's only completely walled city.
Enjoy the vibrant City of Derry on the open top tour which takes you to 7 of the most popular attractions. See the Guildhall, historic Bogside and Free Derry Corner or possibly cross the river Foyle via the Millenium Peace Bridge. Explore the environs around Derry using your 3-day Translink Travel pass and possibly take a bus trip into neighbouring County Donegal. Enjoy a meal in one of Derry's popular restaurants followed by traditional Irish music at a friendly city centre pub.
Overnight Stay:
Room & Full Breakfast at either City Hotel or Maldron Hotel
Day 3:
Morning at Leisure - Travel to Dublin in the Afternoon
view
Enjoy Full Breakfast at leisure.
You can return to Belfast on a choice of scheduled trains or Ulsterbus services from Derry. Bus journey time to Belfast takes just under 2 hours and the train takes 2 hours 15 minutes. You can then join the onward Enterprise Train connection to Dublin. Your 3-day Rail and Bus ticket covers all Ulsterbus and Rail services in Northern Ireland.
Northern Ireland is Epic! But be sure to check out this tour of South-West Ireland