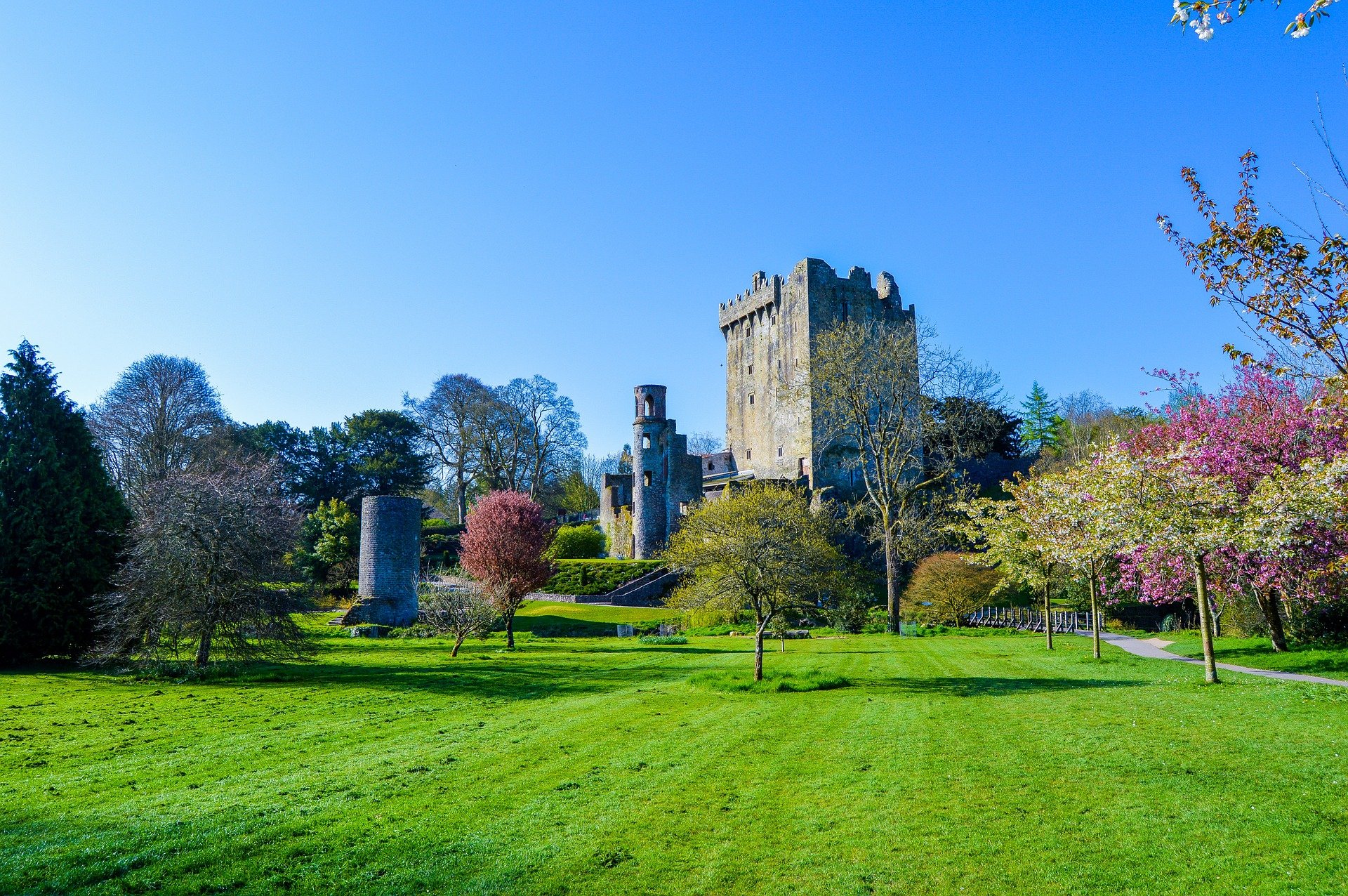 From Cork to Blarney Castle & Cobh
Travel South by train

Cork
Blarney Castle & Gardens
Cobh
Kiss the Blarney Stone!
We are delighted to offer a daily tour from Cork Railway Station to Blarney Castle and Gardens, Cork City and the unique harbour town of Cobh, situated on the second-largest natural harbour in the world and famous as the last port of call of the Titanic.
We include a scenic train journey, along the shore of Cork Harbour.
WHAT'S INCLUDED?
Return Rail Travel.
Reserved Seats on the train.
Railtours Ireland Host throughout.
Visitor Attraction Admissions.
Escorted Coach.
View Full Inclusion & FREE Upgrades
From Cork to Blarney Castle & Cobh - TOUR CODE:CK02
From price is based on 1 adult sharing.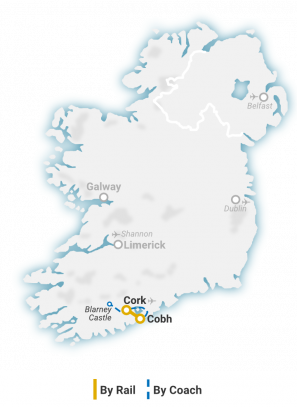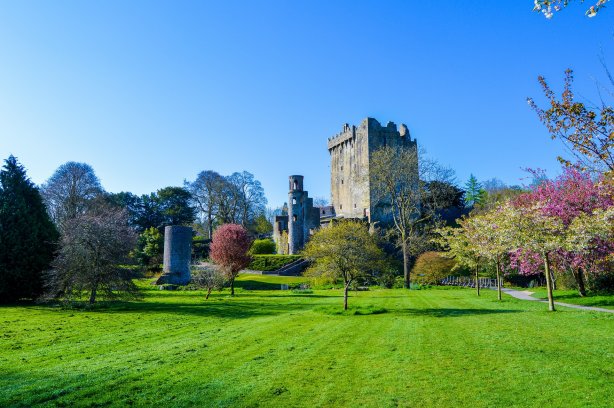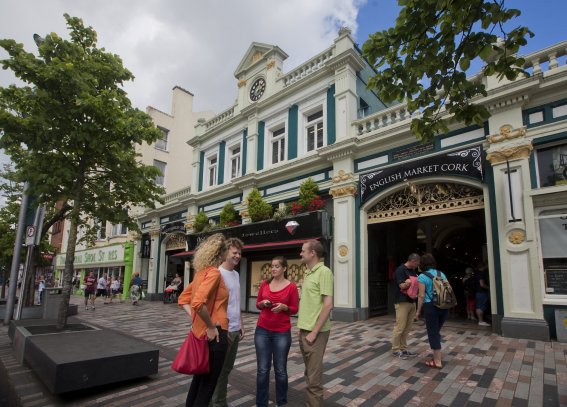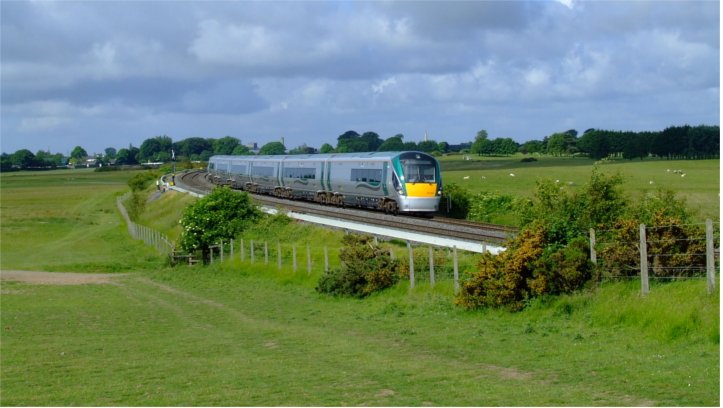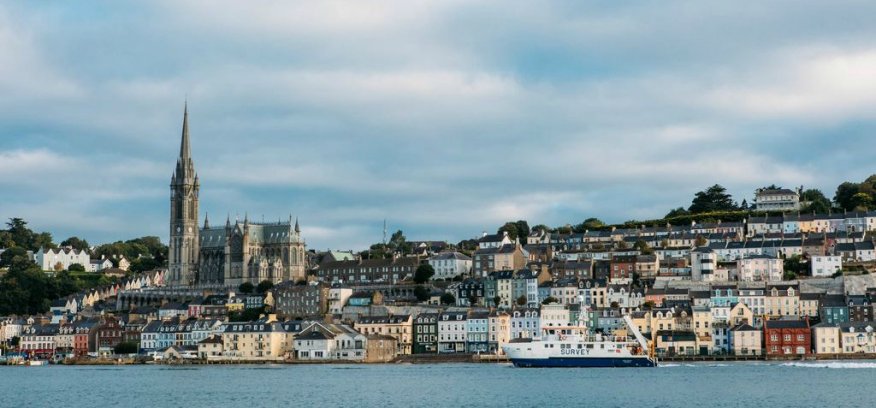 Visitor Attraction Tickets included: Blarney Castle and Gardens & Cobh Heritage Centre.
Return Rail Travel.
Reserved Seats on the train.
Railtours Ireland Host throughout.
Visitor Attraction Admissions.
Escorted Coach.
Book any two day tours and receive a Free Upgrade: 48hr Hop-on-Hop-off Dublin City Sightseeing Tour tickets
Cork to Blarney Castle & Cobh
---
Check-in at Cork Kent Station by the Steam Locomotive 36 in the main concourse area for the 09:40 departure.
09:40 Depart Cork Kent Station, by coach through Cork City to Blarney Village and historic Blarney Castle, built in 1446 by Dermot McCarthy. You will have time to kiss the famous stone, which is said to bestow the gift of eternal eloquence on those lucky enough to do so. There is also time for shopping and lunch at Blarney and we recommend that you have lunch there, as this will be the only opportunity during the day to have a substantial meal.
Depart Blarney Castle for Cóbh, via the city centre and a short city tour. Cork's population is approximately 150,000 (Ireland's 3rd largest city after Dublin and Belfast) and is the only city centre in Ireland that actually stands on an island, the River Lee divides and rejoins at either end of the city centre. It is also home to Murphy's and Beamish, the Southern Capital's rival to Guinness.
On arrival at Cóbh, we will visit St. Colman's Cathedral. We will then proceed down along the sea front passing the former White Star Line offices en route to the beautifully restored Victorian railway station/transatlantic terminal. This is now the Cóbh Heritage Centre, home to the Queenstown Story. When Queen Victoria visited Ireland in 1849 she came to Cóbh and the town was renamed Queenstown in her honour. It was renamed Cóbh after Irish independence in 1922.
Cóbh was of course the final port of call of the RMS Titanic and this theme is well expounded. The centre also houses much information about the Great Famine and subsequent Irish Emigration, 3 million Irish people emigrated from Cóbh (principally to the United States) including Annie Moore, whose statue is located in front of the heritage centre. The Lusitania was torpedoed off the coast of Cork – marking the United States' entry to the First World War and the small number of survivors were brought to Cóbh for refuge. Cóbh is also the headquarters of the Irish Navy and you will most likely see some navy ships.
We transfer back to Cork Station by train at 16:30 hrs along the shores of Cork Harbour. The tour concludes on arrival in Cork Kent station at 16:55.