Stay in Dublin's City Centre for only 299 Euro per night (up to 6 people)
3 Bed Luxury Apartment
City centre apartment for as little as €49.50 per person per night - 6 people sharing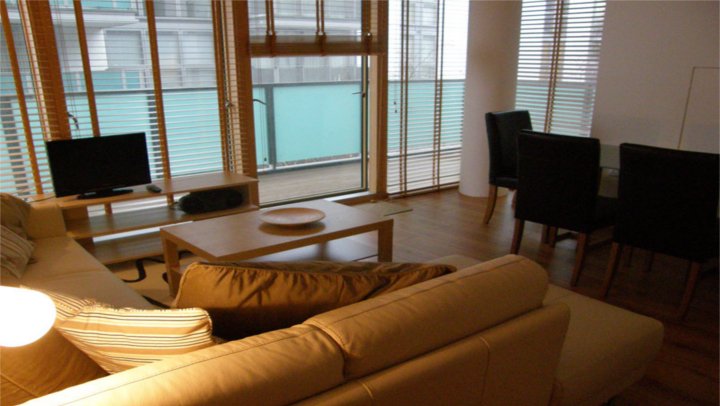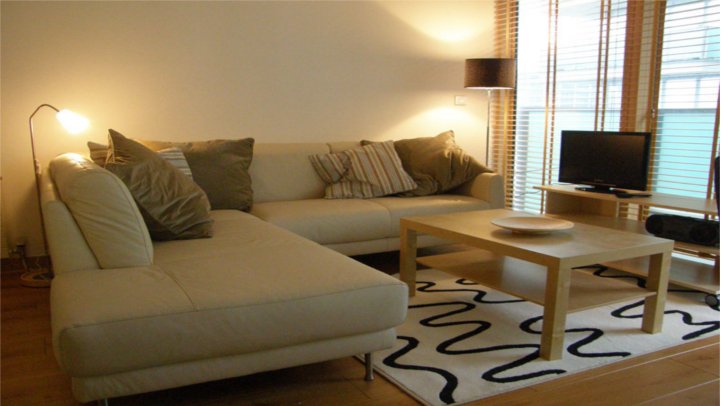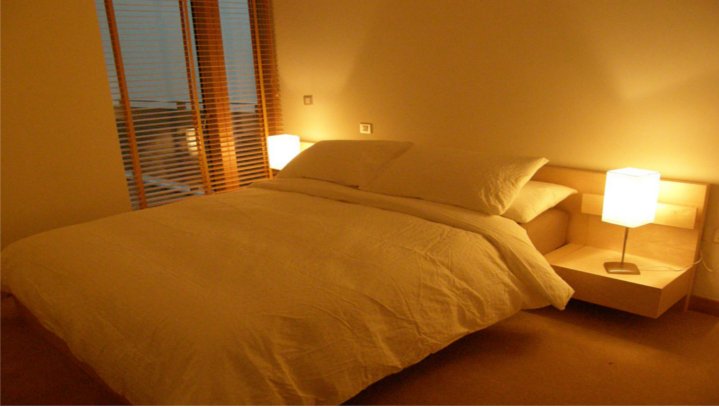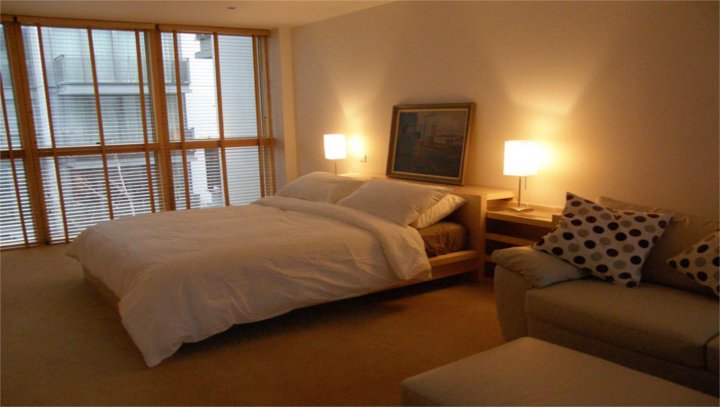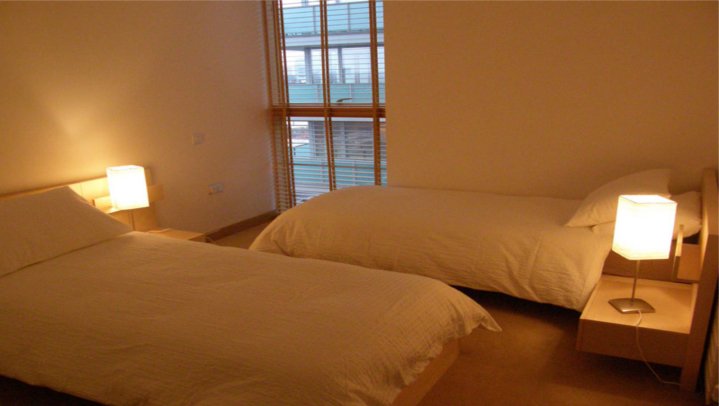 ONLY AVAILABLE WITH AN OVERNIGHT TOUR
What's included?
City centre location
Located on LUAS stop
Fully furnished
Fully equipped kitchen
TV in living room
TV in master bedroom
Double rooms en-suite
Full main bathroom
All linens and towels included
Overview & Map
Stay in Dublin's City Centre for only 299 Euro per night (up to 6 people)
Are you looking for accommodation in Dublin?
Our 3-bed Dublin Apartment is ideal. Located in Spencer Dock it's just a ten-minute Tram ride (Luas) to City Centre and the main shopping districts of Henry Street and Grafton Street.
This 3 bedroom apartment consists of 2 double rooms and 1 twin room and comfortably sleeps up to 6 people.
Full Itinerary
Discover Dublin:
Enjoy all that Dublin has to offer
hide
Visiting Dublin is like taking a great big breath of fresh air. Always invigorating, this Viking city is at once modern and historic, exciting and relaxing.
But how will your Dublin adventure begin?
Aboard the Jeanie Johnston Tall Ship on the River Liffey? Alongside the wild deer in the Phoenix Park? Or walking through 1,000 years of story-filled history? Maybe you'll find yourself charmed by picture-postcard villages along the coast . Or you could simply ignite your passion in a good old Dublin pub, frequented by the wordsmiths who called and call this UNESCO City of Literature home.
Really, though, we can't tell you how your Dublin adventure should unfold. But we can suggest this: take a deep breath and let Dublin do its thing.